Loading page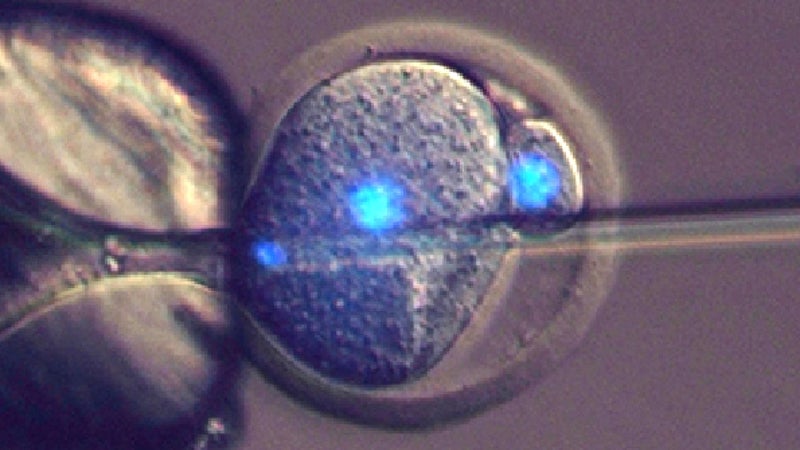 ---
Northwestern University biologist Jonathan Tilly is certain he's found egg-making stem cells in adult mice. If he's right, it would refute decades-old work that showed female mammals finish making all their eggs before or shortly after birth. This might make it possible to grow new eggs inside the ovaries of older women.
---
This visualisation reminds me of one of those chicken embryo development illustrations in biology school books. Except five hundred and thirty-four thousand two hundred and forty-four times cooler. Give or take.
---
It's really embarrassing how many sleepless nights I've had due to my brain synapsing and wondering whether the chicken or the egg came first. I flip, I flop, I twist, I turn — it's definitely a good brain exercise. But after watching ASAP Science definitively answer the question of which came first — the chicken or the egg — I can now sleep in peace.
---
The Mast Brothers channel old-school artisanal techniques in their chocolate. Now, with our friends at Eater, we'd like to show you the other extreme: How Le Bernardin executive pastry chef Michael Laiskonis crafts one of his signature mind-bending desserts, Egg.
---
Creative's Zii, which is either an extremely exciting platform for Android PMPs or a boring developers' tool (nobody knows!) has turned up in CNET Asia's offices. As you can imagine, it didn't take long before they got a little handsy.
---
Spotted in a recent FCC filing, the now-revealed Creative Zii Egg Plaszma boasts some of the world's first "flexible StemCell architecture" that uses 24 floating-point processors. But you may care more because it's basically an open source iPod Touch.
---
Loading page