Have you ever eagerly downloaded an ebook only to find that it's a hideously formatted mess that irritates you at every page turn? Of course you have (especially if you favour free or cheap ebooks). This video explains why those insults to typesetting occur.
---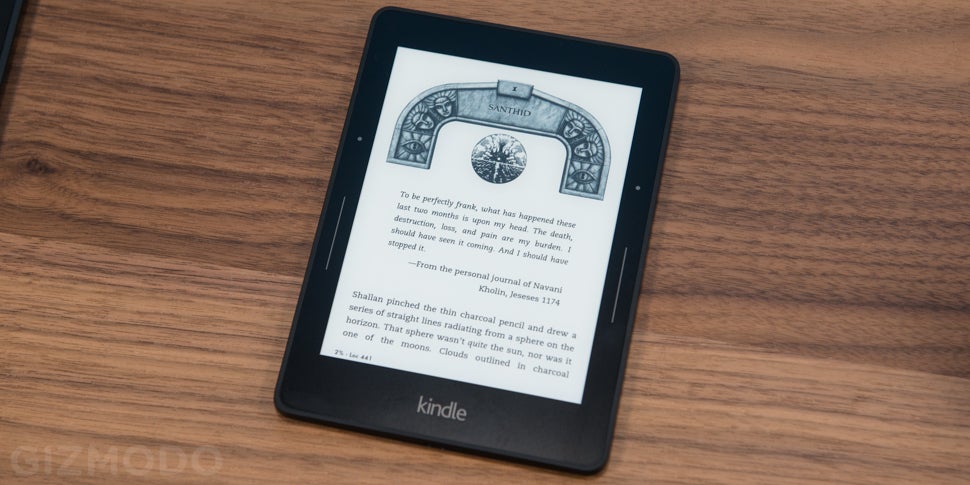 It's been a few years since e-ink Kindles took a big step forward. 2012′s Kindle Paperwhite was the last big splash. But now Amazon's got a new, beautiful, premium e-reader for you to read words off of. This is the Kindle Voyage.
---
Details about two new upcoming Kindle readers have leaked online. A German website first pointed out that information about the next generation of Amazon's ereaders had appeared on the German version of Amazon's website. It's gone now, but not before revealing that there will be two new types: an upgraded "basic" version, and a new high-end product called the Kindle Voyage.
---
A loophole in Audible's security is making it easy to get unlimited free audiobooks, as long as you have no moral qualms about using a fake name and credit card.
---
Should you let staff choose their own devices? What hardware specs matter most? How can you take advantage of the benefits mobile technology offers while minimising the security risks? Gizmodo's colleagues over at Lifehacker have answered these questions and more in a free new ebook that you can download right here.
---
In the ongoing spat between Amazon and Hachette over pricing, Amazon has now called for Hachette to simply cut its ebook prices — a move which, it claims, will lower consumer prices on digital titles and provide writers with a larger paycheck at the same time.
---
Bookworms who've baulked at upgrading to an ereader have a long list of reasons why they won't give up their paper copies. But there's only one real reason why anyone would carry around a book anymore: It lets them show off what they're reading in public. And as The Onion reveals, that's what led Amazon to create a new version of the Kindle that shouts the title of your current book so everyone knows how well read you are.
---