Should you let staff choose their own devices? What hardware specs matter most? How can you take advantage of the benefits mobile technology offers while minimising the security risks? Gizmodo's colleagues over at Lifehacker have answered these questions and more in a free new ebook that you can download right here.
---
In the ongoing spat between Amazon and Hachette over pricing, Amazon has now called for Hachette to simply cut its ebook prices — a move which, it claims, will lower consumer prices on digital titles and provide writers with a larger paycheck at the same time.
---
Bookworms who've baulked at upgrading to an ereader have a long list of reasons why they won't give up their paper copies. But there's only one real reason why anyone would carry around a book anymore: It lets them show off what they're reading in public. And as The Onion reveals, that's what led Amazon to create a new version of the Kindle that shouts the title of your current book so everyone knows how well read you are.
---
Fresh off settling a lawsuit that accused it of collusion with publishers, Apple is ready to take the money you were planning to give to Amazon but can't. Since Amazon is in a fight with Hachette — the world's largest bookstore and one of the world's largest publishers respectively — and refuses to let customers pre-order any books from the publisher, Apple has stepped up to fill the void.
---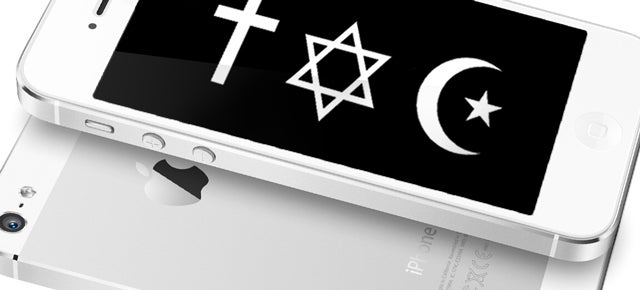 At this point, our entire lives could be boiled down into a series of apps. Schedules, diets, friends, family, play — it's all there in a set of brightly coloured, easy-to-digest icons that have come to define the way we see ourselves. And though it may be hard to reconcile, even religion is no more than a Google Play or App Store click away. The salvation of your eternal soul is now downloading.
---
In light of the holiday season, what better time than now to remind ourselves to give thanks for all that we have. Although, in the case of any digital goods you've "purchased," maybe don't add those to the list quite yet. Because remember: You don't actually own any of it.
---