You only need to glance at the announcements from last week's E3 gaming mega-conference to realise that game studios are constantly engaged the pursuit of absolute realism in their titles. But to this day with all the next-gen consoles on Earth, not a single game beats real-life. That's why physical games like IRL Shooter, Zero Latency and the now failed Z Day are taking off. A new real-world game centred around testing a player's psychology has landed. It's called Escape Room, and it's designed to drive you mad.
---
E3 2014 had some huge moments for any avid gamer. There was a pervasive 'sequel' theme in the biggest announcements — existing franchises getting a reboot, or a next-gen upgrade, or some new story — but some experimental titles also caught our attention. The next year in gaming looks to be pretty action-packed.
---
Last night, Sony simulcast its E3 press conference to dozens of movie theatres across the United States, including the Regal Trussville Stadium 16, a Big Lots-facing megaplex just off of County Highway 10. That's where I watched it, along with a few dozen PlayStation faithful. Disclaimer: I am not a gamer.
---
When Sony announced its intentions to take Oculus Rift head-on, we were excited. The Rift (rightly) gets all of the attention and praise for its VR prowess, but a little competition would be good for the emerging technology. Today at E3 in Los Angeles we finally got to try Project Morpheus for ourselves, and it's pretty awesome.
---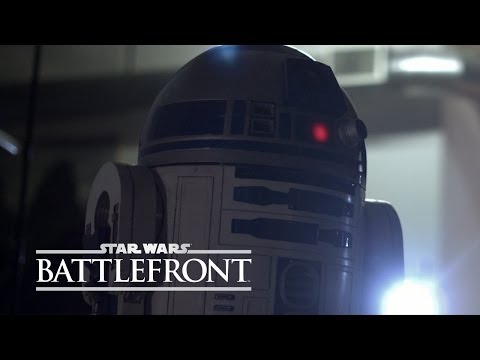 ---
Microsoft has been making some big promises regarding the Xbox One's potential for cloud computing and today, at E3, we were shown a demo showing its potential to dramatically increase the amount of calculations the console can make per second. The idea, of course, is that this will be applicable to video games.
---
---