The US Supreme Court has ruled that Oklahoma's use of a lethal injection cocktail is protected by the Constitution in a 5-4 decision today. This means the state will continue killing Death Row inmates using the controversial anaesthetic midazolam.
---
John Hagmann's misconduct hearing with the Virginia Board of Medicine was today. He didn't show up. But students he had allegedly abused were there, and testified how Hagmann subjected them to invasive medical procedures, bizarre drug- and alcohol-fuelled "cognition" experiments, and sexual assault.
---
Earlier this month, an FDA advisory committee voted to recommend the approval of flibanserin, Sprout Pharmaceutical's drug for women with persistently low sexual desire. The drug has a number of vocal critics, who believe that its side effects, relative to its modest effect, could be harmful for women.
---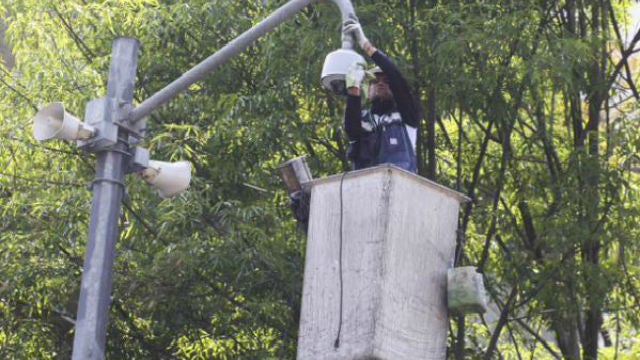 CCTV and other security cameras are meant to stop crime, but an ingenious drug ring in a Mexican border town turned the lens back on the police, hiding an elaborate secret system of internet-controlled security cameras as a counter-surveillance program.
---
Breakthroughs in synthetic biology have suggested a bizarre and realistic possibility for the future of black market drug trade. Genetically-altered yeast could be used to make opiates for hospitals seeking a source of the painkillers — and then appropriated by drug dealers who want to homebrew heroin.
---
This is what an internet icon looks like when it's been turned into potentially lethal street drug. The National Public Health and Medical Officer Service (NPHMOS) in Budapest, Hungary has just issued a warning on Facebook saying 15 people have been hospitalised due to a new, Facebook-branded synthetic drug.
---