I'm really surprised that Dropbox didn't already offer this feature, but the file-sharing service now allows comments on its shared files, just like Google Drive. This'll make it a lot easier to add context or ask questions about files you're sharing in a group.
---
To continue to compete with the likes of Google Drive, OneDrive and iCloud, Dropbox really needs an online office suite to call its own — so it's borrowed Microsoft's. You can now edit any .docx, .xlsx or .pptx file from right inside the Dropbox web interface, with no extra software required, and here's how to go about it.
---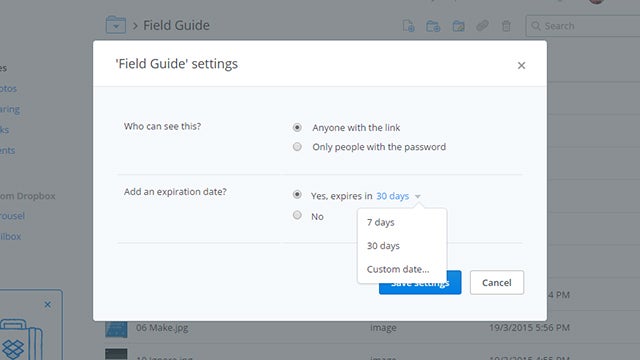 A few months ago, Dropbox added the ability to add expiration dates to the shared links you send out to let others get at your files and folders. Even if you're very trusting of your friends and colleagues, it's a good idea to apply this setting to all of the links you share. If someone else's computer or device is compromised, the files you've shared will still be viewable. Here's how to get the feature activated.
---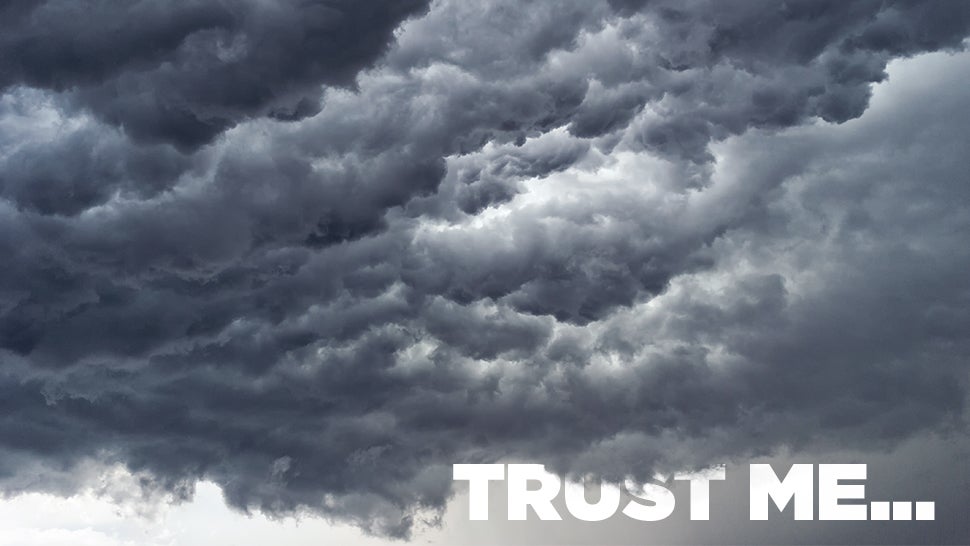 There's at least one funny joke in Sex Tape. While frantically trying to cut off access to the amateur porn vid he accidentally uploaded to iCloud, Jason Segel tries to explain why deleting the file won't work. "Nobody understands the cloud," he says. "It's a fucking mystery!" He's kind of right.
---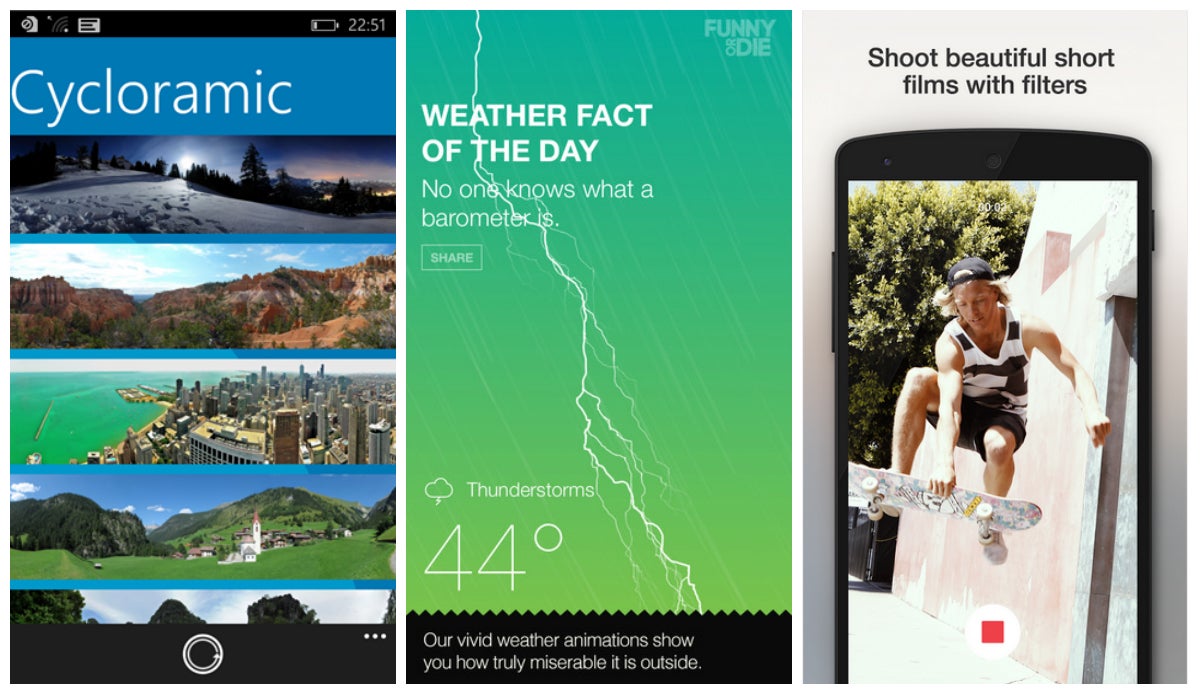 Man, lots of mobile news this week. Windows Phone finally previewed its Windows 10 overhaul (it looks great!) and huge apps debuted big updates and extra features, such as Spotify and Twitter (they also look great!). But among all the big news, bunches and bunches of great apps found their way on various app stores. Here are the ones that made us pay attention.
---
Carousel is Dropbox's dedicated photo and video managing app, and it recently rolled out an update that lets you automatically remove old content that's cluttering up your phone once it's been backed up to the cloud. Switch on the feature — as we'll show you here — and you can avoid running out of room on your phone or tablet.
---
Many of us rely on Dropbox for file syncing and backup, but you might not be aware of all the different extensions and services that you can plug into it. Here are our five favourite Dropbox add-ons to supercharge your storage.
---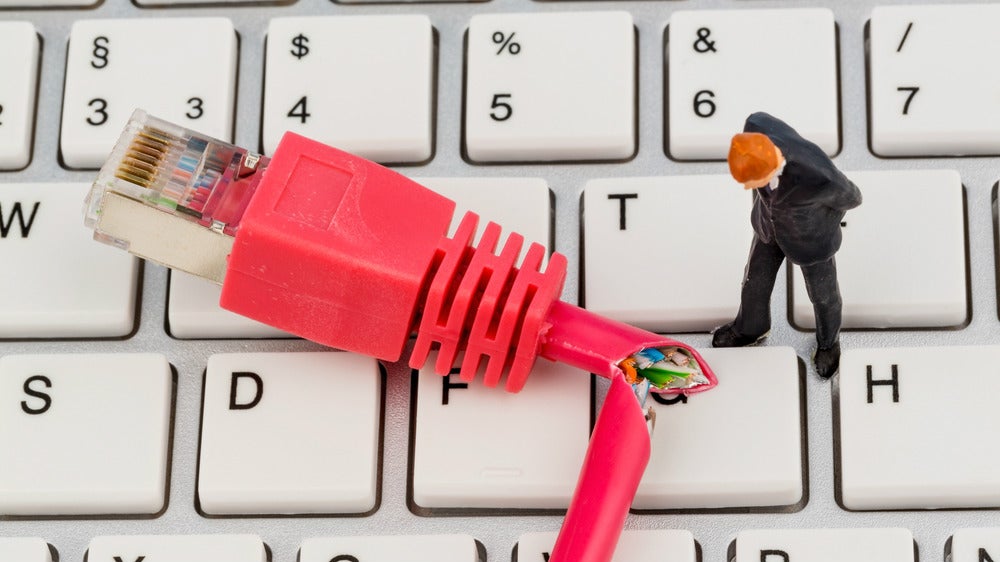 Oh crap. Your internet has just gone out and doesn't seem like it will be coming back anytime soon. First off, don't panic. Or, wait, maybe you're supposed to panic? I can never remember these things, lemme Google it real quick. OH CRAP, THE INTERNET IS OUT. Game over, man! Game over! What the hell are we gonna do now? What are we gonna do?
---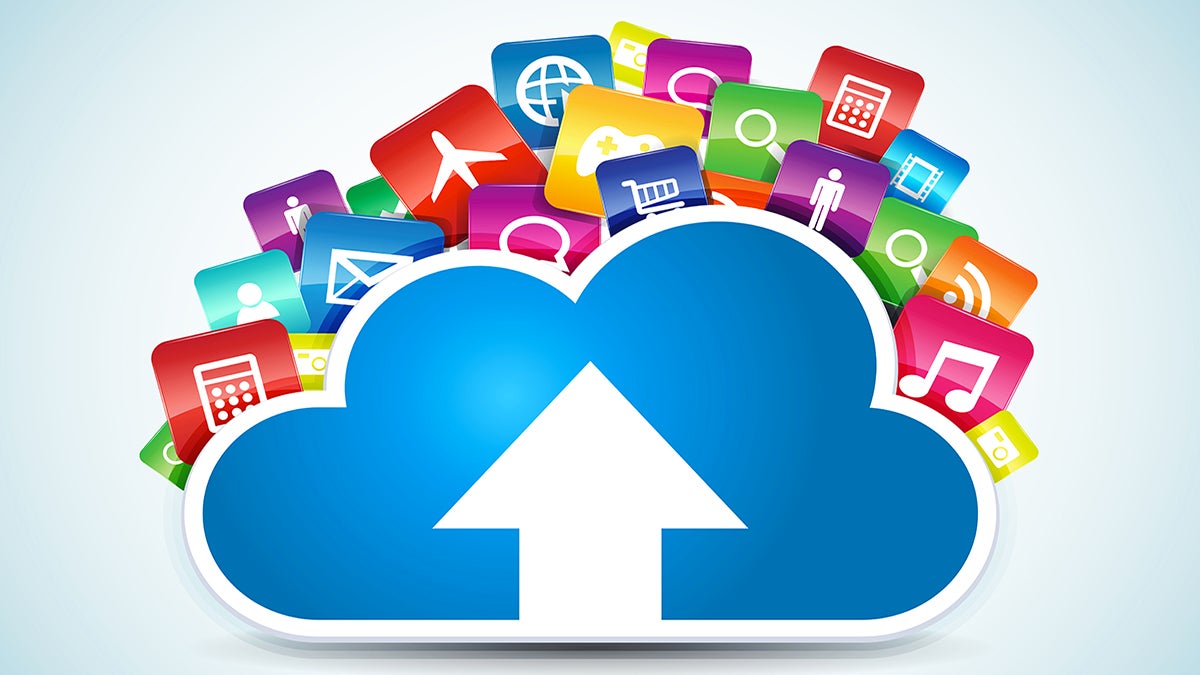 With storage prices plummeting and internet speeds rising, cloud-based backups make more sense than ever before (and are easier to manage to boot). If you want to take advantage of the popular desktop syncing tools, all of the major cross-platform players — Dropbox, Google Drive, OneDrive — offer some selective syncing features that you can use to keep any files you don't need right now off your computer.
---