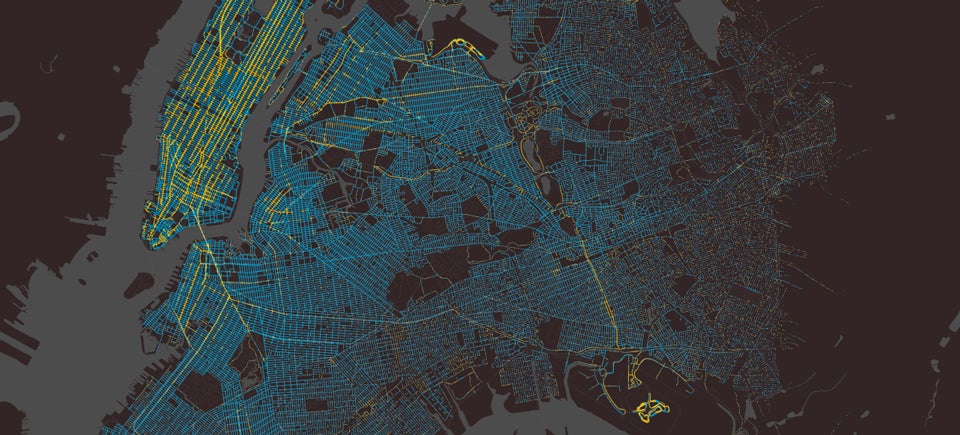 New York's fleet of iconic yellow taxis are still the city's reliable, non-surge priced transportation backbone. Its 13,500 medallion taxis make 170 million trips a year, every single one of them mapped in this beautiful new visualisation from the folks at the MIT Senseable City Lab. The interactive map isn't just here to be pretty — it's also the data behind a strategy to make riding taxis way more efficient.
---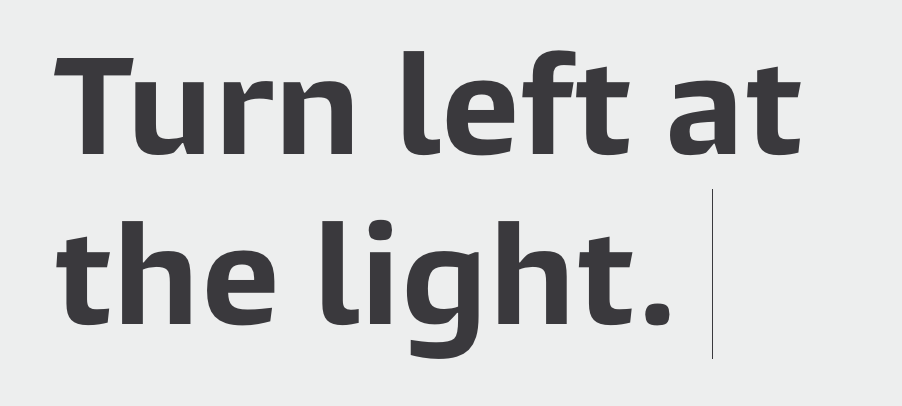 Despite the grim PSAs and massive fines, plenty of us still end up reading our in-dash displays on the road, whether to navigate or change the song. Today, the type design giant Monotype unveiled a typeface designed to help you read faster and more accurately while driving. How? With a few design tweaks.
---
This month, some residents of San Francisco might discover photographs of themselves engaging in rather embarrassing behaviour. A website has been collecting photos of people texting while driving, and some of those photos have now found their way onto billboards throughout the region. Check this out!
---
Time is a slippery continuum. Watching the hands on a clock tick will feel way, way different depending on the situation; trying to frantically write something on deadline with five minutes to spare ain't the same as desperately willing a conference call to finish more quickly. It turns out that music can have an equally brain-bending effect on how we process the days of our lives.
---
When not being used for poorly thought-out political revenge, traffic jams are making the lives of commuters suck on a daily basis. But sometimes, bad traffic can get spectacularly bad — even worse than fake traffic study bad. In honour of those times, we've collected some of the worst traffic jams in history.
---
Have you ever noticed that how you drive is often based on what you're listening to? Softer music can make you a more cautious driver, while loud upbeat tunes make you more aggressive. But it's the other way around with this new app from VW. It generates music in real-time based on how you already drive, so your habits behind the wheel affect what's being played on your sound system.
---
If you're excited at the prospect of wearing Google Glass while you do absolutely everything — from riding the train to having sex — then you can at least strike driving off the list. Because, as Cecilia Abadie recently found out, you might end up getting a ticket.
---