---
I've never really enjoyed seltzer, but that's probably because I've never had good seltzer, only the barely fizzy water they sell in plastic bottles at the market. This short about Gomberg Seltzer Works shows how real seltzer is made with siphon machines and how the glass bottle is crucial to maintaining the carbonated deliciousness.
---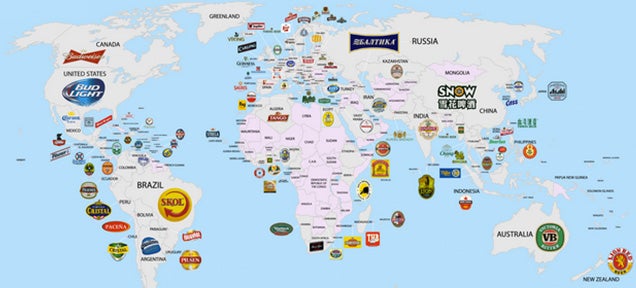 ---
Video: I drink bourbon because it's good for you. And because it's delicious. And because it has alcohol. And because it's lovingly made by people who love bourbon just as much as me. Gear Patrol took a tour of 12 bourbon distilleries in five days to show how the best bourbon makers make their bourbon.
---
---
The markers used by baristas at coffee shops to label cups might soon be useful for more than just identifying your drink. Inspired by the experience of burning your tongue on overly hot coffee, the Ink N Drink markers contain heat-sensitive ink that lets you know which drink is yours and if it's safe to sip yet.
---
A coaster is only effective if your dinner guests are willing to use them. Once you've left the room to check on dinner, it's all but guaranteed there will be glasses, cans and bottles placed directly onto every piece of furniture you own. Unless, of course, those coasters were stuck to the bottom of every drink.
---
Look, SodaStreams are great for their convenience and ubiquity, but there are some drawbacks. For starters, you can only use them to carbonate water. On top of that, the cost of the replacement CO2 cartridges (which you need to keep yourself "in bubbles") is higher than it needs to be. We've explored other systems that let you carbonate cocktails, but they're prohibitively expensive and very inconvenient. We knew there had to be a better way.
---
When done right, few things hit the spot on a hot night like a margarita. But what if you could take a margarita, retain the same crisp flavour, and make it totally clear? Don't ask why. Just trust us.
---