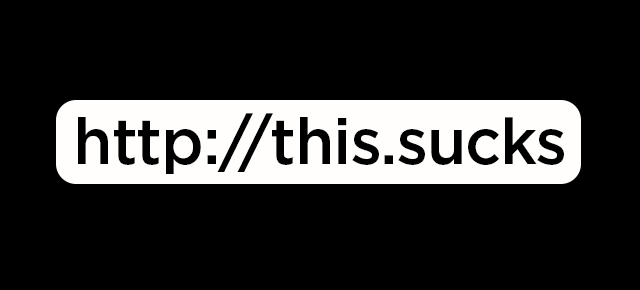 The internet-naming powers that be (otherwise known as ICANN) have already blessed us with such distinguished, venerated domains as .WANG, .SEXY and .FISH. But now it's gearing up to grant us with every diligent #Brand's worst nightmare: Welcome to the .SUCKS era.
---
Boring old .com and .net just aren't cool any more. A huge range of new generic top-level domains (gTLDs) are available now, but they offer new potential for squatters and scammers to capitalise on the names of big companies. The most popular new gLTD, .xyz, has 80,000 new domains already, and in that list are some big tech trademarks — but they weren't registered by the companies themselves.
---
Apple owns a bunch of obscure, new and unused domain names, including iPhone.guru, retina.camera and facetime.photography. At least these domains sound like they have a purpose, but the Cupertino company is also doing something a lot weirder. Since March last year, Apple has been registering utterly random domain names and then cancelling them a few days later.
---