Loading page
Video: If you're half-Vulcan, half-human, go ahead and grab a box of tissues before you hit play. Because honestly, if you still miss the dearly departed Leonard Nimoy, this will tug at your heartstrings like they were a Vulcan lute.
---
It's almost the weekend, and that means you should book in another Gizmodo movie night. This week, dive into the trove of documentaries available on Australian streaming services — the one area we are remarkably rich in content. To get you going, here are 15 brilliant documentaries exploring different aspects of humanity and civilisation.
---
Video: It's been just over a year since the icon that is Leonard Nimoy passed away, and we still can't help but get a little teary-eyed about it. A new trailer for a documentary remembering him, directed by his own son, isn't helping alleviate those teary eyes either.
---
Video: It is damn near impossible to explain the joy that comes from watching Who's Out There, a documentary on aliens made by NASA in 1975 starring real scientists, regular people, and then Orson Welles, pontificating into the camera. I cannot emphasise this enough: Spend half an hour watching this.
---
Yoshida Brewery in northern Japan is a 144-year-old family brewery that makes sake the old-fashioned way. That is, they make sake in a way that preserves a 2000-year-old tradition. Erik Shirai made a beautiful short of the people at Yoshida and the process of making sake in his film The Birth of Sake, and it looks like it will be an incredible watch.
---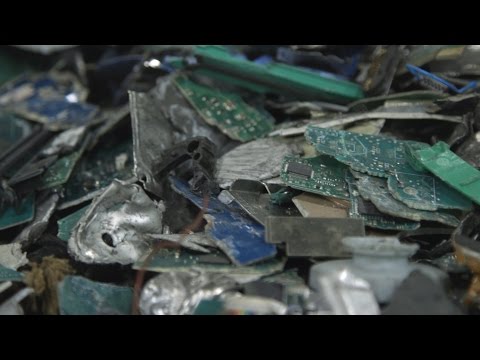 When we stepped inside the facility, you could almost smell the circuitboard. All around us conveyor belts were transporting staggering heaps of electronics to and from shredders and sorters — from hard drives to old TVs, to medical devices, Macbooks and printers. So many printers.
---
The Moken people in Southeast Asia are known as "Sea Gypsies" because they're a nomadic group of people whose life revolves completely around the ocean. This documentary gives you a glimpse of their life, like how a man can't propose to a woman unless he can make a boat or how love is found in the middle of the sea.
---
Do you like spies? Do you like Academy Award-winning movies? Then you'll love Citizenfour, the documentary about Edward Snowden that is now streaming online — legally — for free!
---
Loading page