A fair number of artists disillusioned with digital are turning to various types of analogue photography these days. In this video produced by Element Skateboards, photographer Brian Gaberman explores the East Coast with some antiquated equipment that produce beautiful results.
---
Do you want to go to space? Of course you do, and the fun thing is you (probably) can — if you have lots of money. The good news is that space tourism is getting cheaper and easier, so it's entirely likely that you might be able to afford it one day. But you probably don't want to say goodbye to Earth quite yet.
---
It takes a special kind of masochist to carry around the behemoth that is a large format camera. One such person is Joseph Allen Freeman, a photographer working in the 8 x 10 format. In the short film Through the Ground Glass, by Nick Bolton and Taylor Hawkins, we hear Freeman ruminate about the trials and romanticism of the age-old process.
---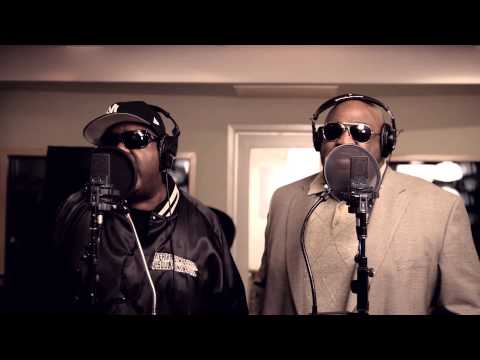 If you're a fan of hip hop or electronic music, you've heard that sick, signature beat of the Roland TR-808 Rhythm Composer. Heck, if you're a fan of music in general you've probably heard it, because the 808 is the most famous drum machine ever made. And now it has its own documentary.
---
At the Monte Bettolgi quarry in the northern Italian alps, industrial excavators crack massive blocks of marble out of the mountain. The sheer scale of the operation is impressive; even more so considering that one shirtless man orchestrates their movement with super simple hand gestures (minus a few fingertips).
---
Before the creative project there is: the brief. It's a concise communication nugget developed between a client and an artist, or an architect, or a designer, that clearly lays out the mission for the task at hand. Briefly is a short doc that explores the complexity of this short form through the perspective of six big name professionals.
---
Why take photos when millions upon millions of people are taking billions upon billions of them every single day, of every subject imaginable? Artist Joachim Schmid has been obsessed with other people's photos for years, collecting and re-packaging them as art objects. This great video from the Carnegie Museum of Art's Invisible Photograph series takes a look at Schmid's odd practice.
---
What happens if you live in Cuba and your bike breaks down? It's not like you can hop on the Internet and get two day shipping for a new bike. In fact, it's pretty much impossible to score new bike parts. What you have to do is find a guy who knows another guy who might have some parts of the part you need.
---