Yoshida Brewery in northern Japan is a 144-year-old family brewery that makes sake the old-fashioned way. That is, they make sake in a way that preserves a 2000-year-old tradition. Erik Shirai made a beautiful short of the people at Yoshida and the process of making sake in his film The Birth of Sake, and it looks like it will be an incredible watch.
---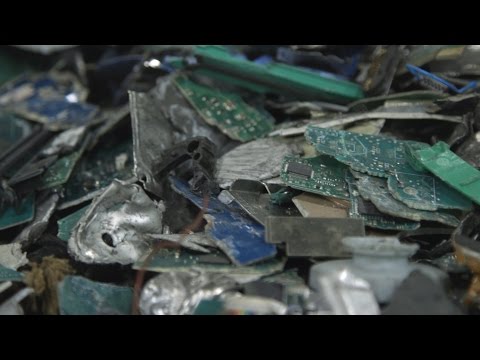 When we stepped inside the facility, you could almost smell the circuitboard. All around us conveyor belts were transporting staggering heaps of electronics to and from shredders and sorters — from hard drives to old TVs, to medical devices, Macbooks and printers. So many printers.
---
The Moken people in Southeast Asia are known as "Sea Gypsies" because they're a nomadic group of people whose life revolves completely around the ocean. This documentary gives you a glimpse of their life, like how a man can't propose to a woman unless he can make a boat or how love is found in the middle of the sea.
---
Do you like spies? Do you like Academy Award-winning movies? Then you'll love Citizenfour, the documentary about Edward Snowden that is now streaming online — legally — for free!
---
Everyone's favourite mega-machine, the Large Hadron Collider at CERN, is meant to help humans some of the most basic questions about the nature of our world. How it goes about this is — in a word — complex. But part of it involves a bit of good old-fashioned (kind of) photography.
--- Elgin Park is miniature city created and photographed by artist Michael Paul Smith. In a short documentary directed by Danny Yourd, Smith explains how his miniature street scenes went from a nostalgic personal project, to a viral hit online.
---
A fair number of artists disillusioned with digital are turning to various types of analogue photography these days. In this video produced by Element Skateboards, photographer Brian Gaberman explores the East Coast with some antiquated equipment that produce beautiful results.
---
Do you want to go to space? Of course you do, and the fun thing is you (probably) can — if you have lots of money. The good news is that space tourism is getting cheaper and easier, so it's entirely likely that you might be able to afford it one day. But you probably don't want to say goodbye to Earth quite yet.
---