Not every building set has to be made from colourful plastic bricks. If you're looking for something a little more challenging — and rewarding — than Lego, Hermann Böhm has created this gorgeous stainless steel and brass Stirling engine kit that will take you about three satisfying hours to build. And of course it's fully functional once assembled.
---
You can pretend it's for your kids, but over on Make they have posted a step-by-step breakdown on how to build this adult-friendly wooden go-kart. It's powered by nothing but a pair of 36-volt cordless drills, but surprisingly they're more than powerful enough for even grownups to take a ride.
---
If you thought rotary tools like the Dremel were all work and no play, Make has a fun tutorial you'll definitely want to try. You'll need access to a 3D printer to create this flying toy disc affectionately called the Dremel Devil, and a rotary tool that you can power outside where it's safest to try this out.
---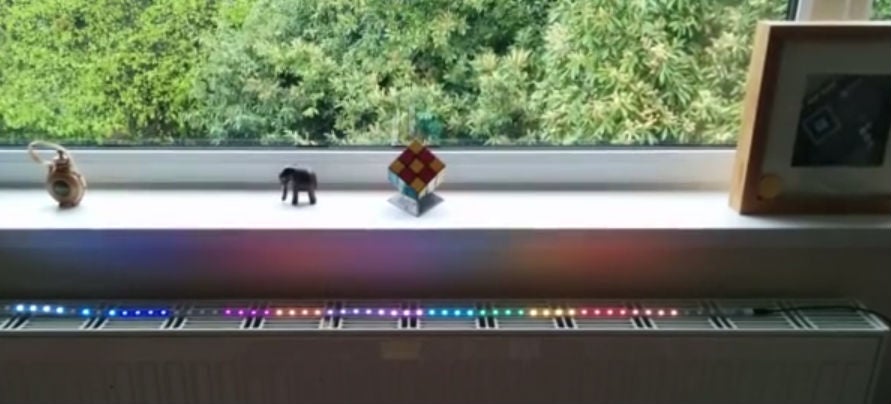 ---
Video: Let's say you're bored. Let's say you've always dreamed of firing a cannon. Let's say you like blowing things up. Let's say you spend a free night building this kickass vortex cannon that can blast the air silly. Let's say it'd be totally worth it just to see these giant smoke ring explosions in real life.
---
It's easy to figure out exactly when Star Wars fans first started building their own replica lightsabers — it was almost certainly the same day the original film premiered back in 1977. And if the triple-bladed lightsaber seen in the teaser for the upcoming Star Wars: The Force Awakens has inspired your DIY side, this infographic will walk you through building a simple replica that actually lights up.
---