Underground, where this is no GPS and certainly no Wi-Fi, mapping caves requires a different kind of technical ingenuity. Thus, there is cave radio. To learn about the DIY world of cave radio and underground exploration, Gizmodo picked the brain of Stanley Sides, tinkerer and former president of the Cave Research Foundation.
---
There's already a lot of responsibilities in being a parent. You gotta make sure your kids are fed. Make sure they bathe. Make sure they're safe. And make sure they don't become a menace to society. There's only one requirement in becoming an awesome parent though and it's this: build your kids an awesome Batpod motorcycle they can ride around.
---
Limoncello! That sweet, tart, and refreshingItalian after-dinner digestif can be a wonderful thing. But, typically, when you go for the store-bought stuff it's cloyingly sweet, and doesn't have any of that fresh zip to it. Here's the good news: It's simple to make at home and customise it to your own taste, giving you the perfect balance of sweet, sour boozeroo.
---
Making a good drink isn't always the easiest endeavour. ReJigger, a Kickstarter project turned real product, aims to simplify the cocktail process for those of us playing the boozy home game. The democratization of the craft cocktail is a great idea, but here's the thing: You gotta respect the craft.
---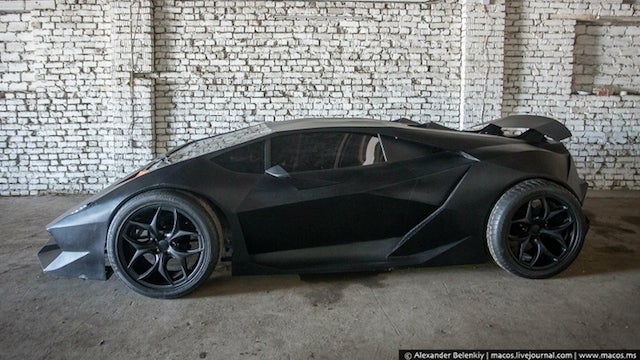 If it looks like a Lamborghini, if it smells like a Lamborghini…it still might just be a Volvo. Yep, the $2 million supercar you're staring at above was made at home from guys at Bishkek, Kyrgyzstan using a 30 year old Volvo 740. The total money they spent to make a carbon copy of the Lamborghini Sesto Elemento was 15 grand. Not a bad deal!
---