Oculus VR founder Palmer Luckey told me not to buy an Oculus Rift. That was two years ago, and he's repeated the plea every time I've seen him since. Don't buy it. It's not ready. It's just a developer kit. He's right, but I'm tired of waiting. I want a VR headset and I want it now. So I built one. Sorta.
---
When he's not busy with his job as co-founder of Wolfram Research, Theodore Grey makes a lot of incredible things. Sometimes, they have to do with metal and fire. But fairly regularly he uses a robot to make a quilt. And this is the quilt which rules them all.
---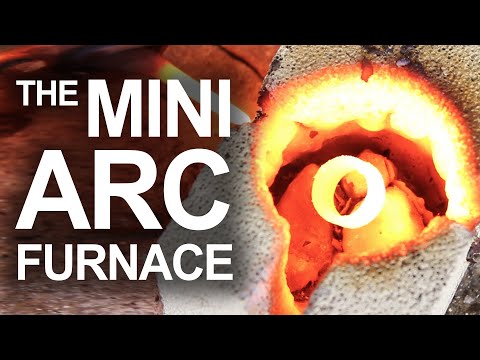 Arts and crafts don't involve that much melting — plastic beads and glue perhaps — but when you upgrade to metal, it's hard to get anywhere without a bit of heat. Not one for half measures, self-proclaimed "King of Random" Grant Thompson built his own arc furnace to transform hard materials into their gooey counterparts to create copper ingots and… carbonite Han Solos?
---
Maybe the reason you find it so hard to crawl out of bed in the morning is your uninspired alarm clock? Random annoying beeps certainly don't make the thought of facing the day any more appealing, but the sound of Pac-Man desperately trying to chow-down on a pair of terrified blue ghosts? Now that's something to get out of bed for.
---
Whenceforth cometh that unusual guitar shred? What is this strange device that makes a guitar sound like the budget score to a '80s video game? Let me explain.
---
February 2 is one of the most important non-holidays on the calendar. You don't get to skip work, but when you get home, you get to watch Bill Murray in Groundhog Day again and again until the clock strikes midnight. And if you want to relive the film every day, Instructables has a fun hack that makes an alarm clock radio play Sonny and Cher's "I Got You Babe" every single morning.
---
A blazer and jeans is just about the official uniform for stand-up comics with a modicum of success, and to guarantee you keep bringing down the house once you've made it, the folks at Adafruit have put together a tutorial showing you how to make a jacket with a built-in laugh track (and other useful sound effects).
---