Loading page
Ocean-dwelling creatures like whales, seals and walruses don't freeze in the icy waters thanks to their thick layers of insulating blubber. But how do scrawny sea otters stay warm? Their furry coats trap air which also works as an insulator, and researchers at MIT think that approach could help keep humans warmer under water, too.
---
Video: There's nothing I want more in the world than to be surrounded by so many sardines in the ocean that it looks like you're stepping into a magical vortex that will transport you to another dimension. Which means, I need to book a ticket to the Philippines, drive to the airport, figure out how to get to Moalboal, Cebu, rent a scuba mask, take a deep breath, and then dive into the ocean.
---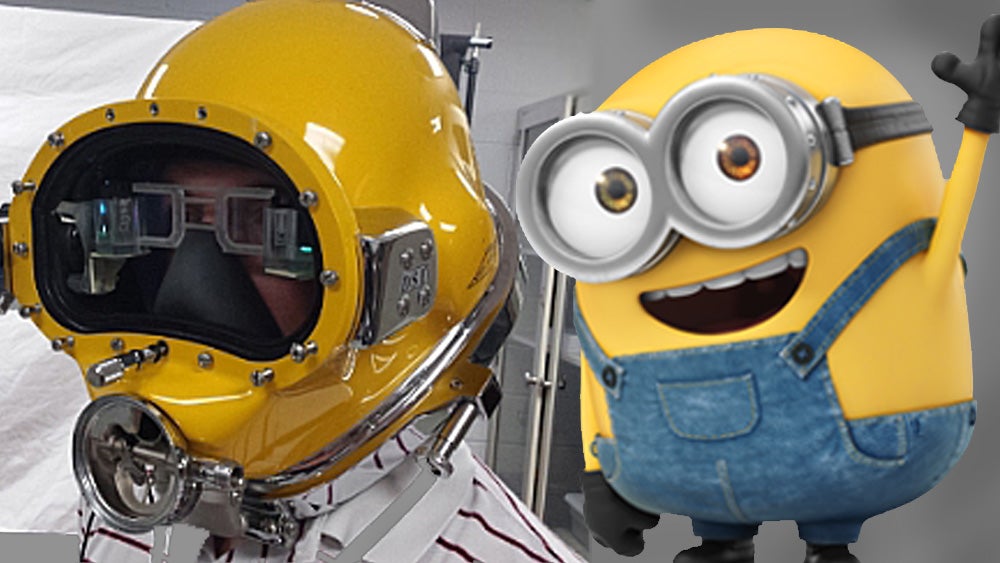 ---
Video: Here's some chillingly beautiful shots showing what it's like to cave dive the 'El Toh' cave in Yucatan, Mexico. It's a completely different world down there. When you're inside the cave with water all around you, it looks a lot like being in an underworld you're not supposed to see. Some parts are haunting and other areas look alien, but almost all of it is just so damn cool.
---
Oh. My. Holy. Bananas. This shark attack video from Hillary Rae shows a 3.5m shark biting and gnawing and trying to rip open an underwater cage with such fury and abandon and ferocity that it looks like the killer beast might actually break through. You get an up-close view of the razor sharp teeth and feel the enormity of the monster.
---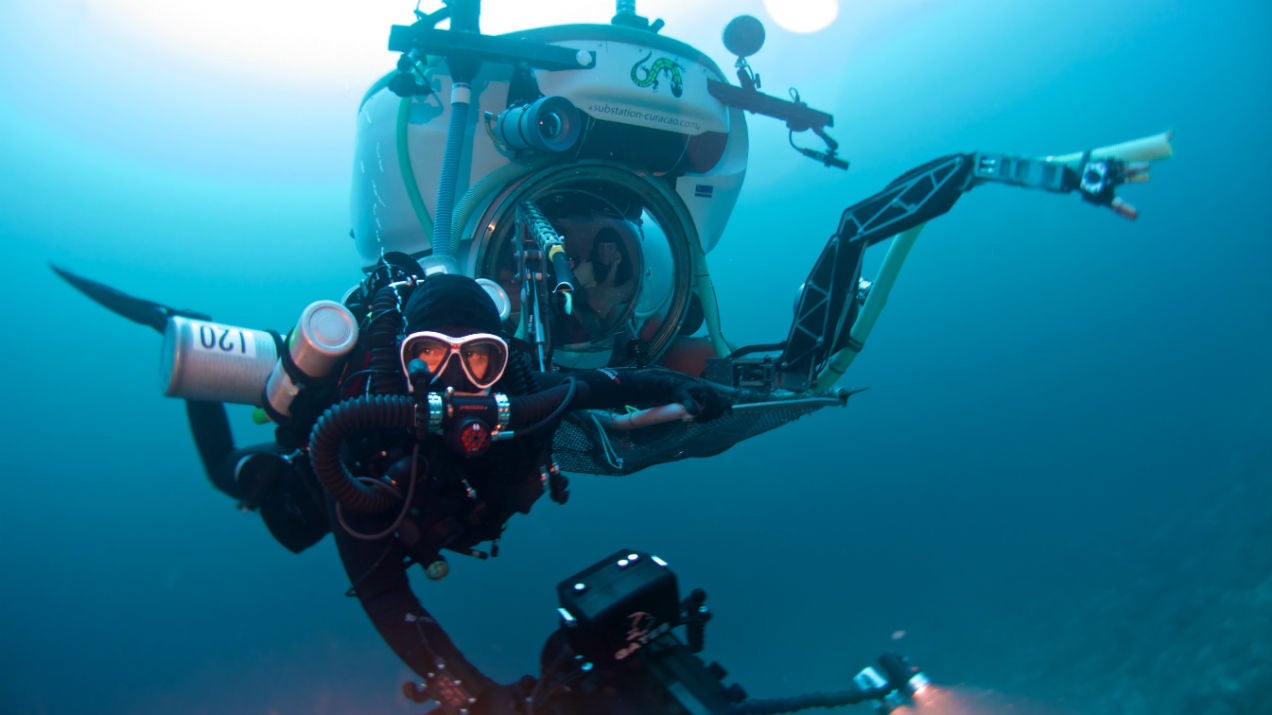 You've heard that we know more about space than we do the deep ocean. But did you know it's so unexplored that scientists discover new species just 200-500 feet down, sometimes at a rate of 14 an hour? A (sort of) manmade enemy threatens those efforts though, and they can't kill, study, and eat it fast enough.
---
I'm not exactly sure I know what a teleportation tunnel actually is, but I'd imagine it would look a lot like this. This being swimming with a million silverside fish in the ocean. It's beautiful, like travelling through organic warp speed or being a part of a swarm from a sci-fi movie that's about to swallow you or something.
---
Wow, just wow. It's breathtaking (literally, if you try to hold your breath like the free diver in this video) to watch free diver Guillaume Néry just fall into a dark abyss in the ocean. It's like he's getting sucked in and will never resurface because he's exploring unknown worlds hidden underneath our planet.
---
Loading page