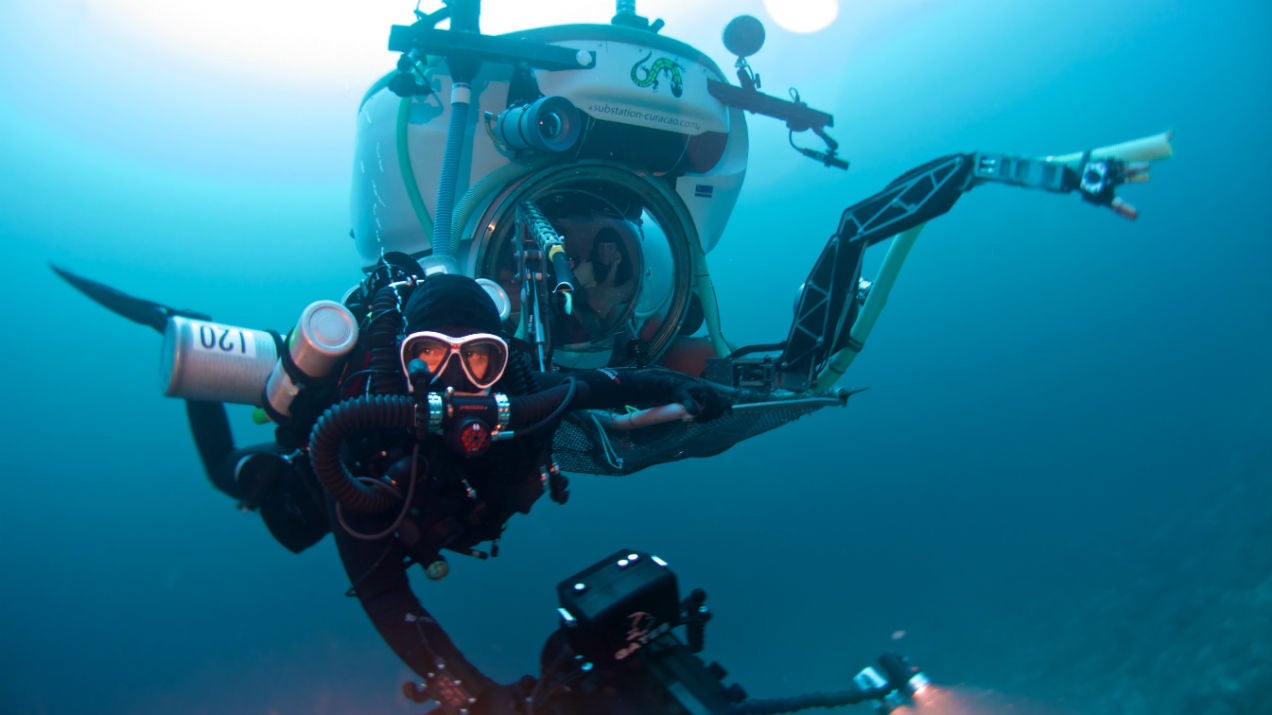 You've heard that we know more about space than we do the deep ocean. But did you know it's so unexplored that scientists discover new species just 200-500 feet down, sometimes at a rate of 14 an hour? A (sort of) manmade enemy threatens those efforts though, and they can't kill, study, and eat it fast enough.
---
I'm not exactly sure I know what a teleportation tunnel actually is, but I'd imagine it would look a lot like this. This being swimming with a million silverside fish in the ocean. It's beautiful, like travelling through organic warp speed or being a part of a swarm from a sci-fi movie that's about to swallow you or something.
---
Wow, just wow. It's breathtaking (literally, if you try to hold your breath like the free diver in this video) to watch free diver Guillaume Néry just fall into a dark abyss in the ocean. It's like he's getting sucked in and will never resurface because he's exploring unknown worlds hidden underneath our planet.
---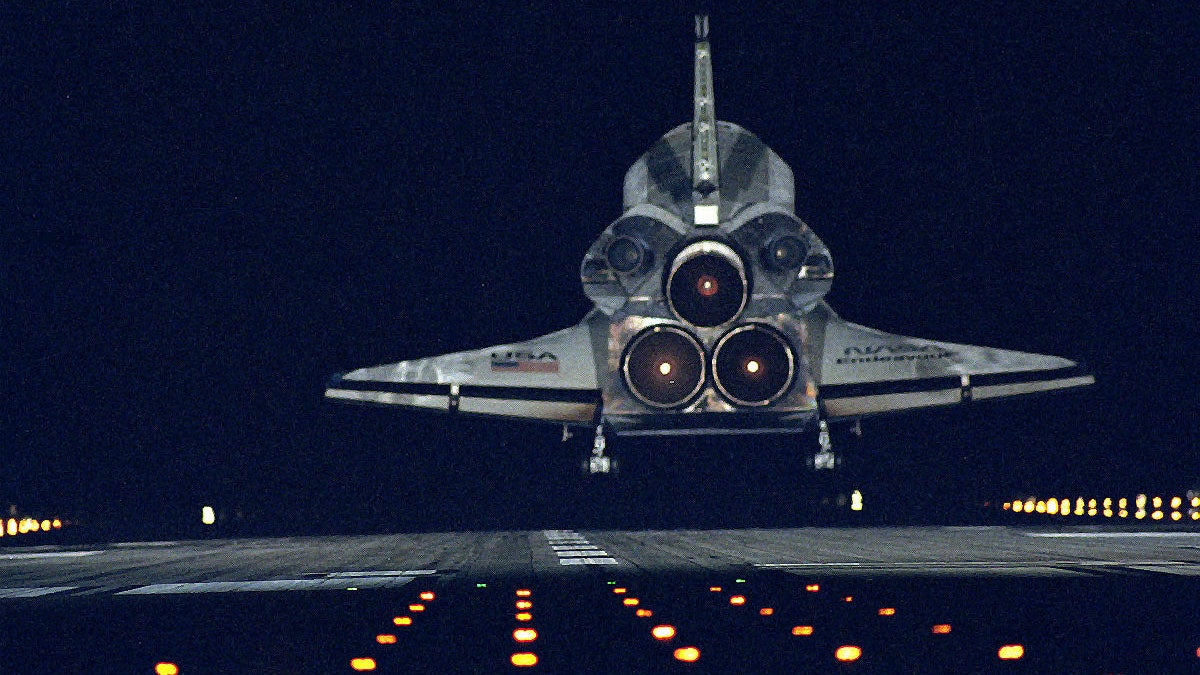 ---
Swimming inside an iceberg looks amazing because the ice looks like glass and that's crazy, and because it kind of resembles an underwater version of Superman's Fortress of Solitude. Or at least, like a crystal palace. National Geographic shows us how a free diver explores the ice cold waters below.
---
Off the coast of Southern California, there's an underwater city. A thicket of almost 30 enormous steel oil rigs, each as large as a skyscraper, bolted to the floor of the ocean. Most of them are elderly, ageing giants — and soon, the state will need to make a decision about whether to rip them up or let them stand. Either option comes with huge risks.
---
Lobsters never took over the world because their claws are terrible at grasping. It's the same reason deep sea divers, especially those that venture so far down that they require Atmospheric Dive Suits to keep from imploding, have such difficulty manipulating their tools at depth — the suits' conventional lobster-like "prehensor" grippers are complete rubbish. But these new robo-gloves from MIT startup Vishwa Robotics will offer divers superior, Ninja Turtle-esque grip even 20,000 leagues below the sea.
---
Remember how the cruise ship Costa Concordia ran aground in Italy in 2012? Now, police divers have re-entered the vessel, days before an attempt to re-float it, and this video shows exactly what it looks like two years on.
---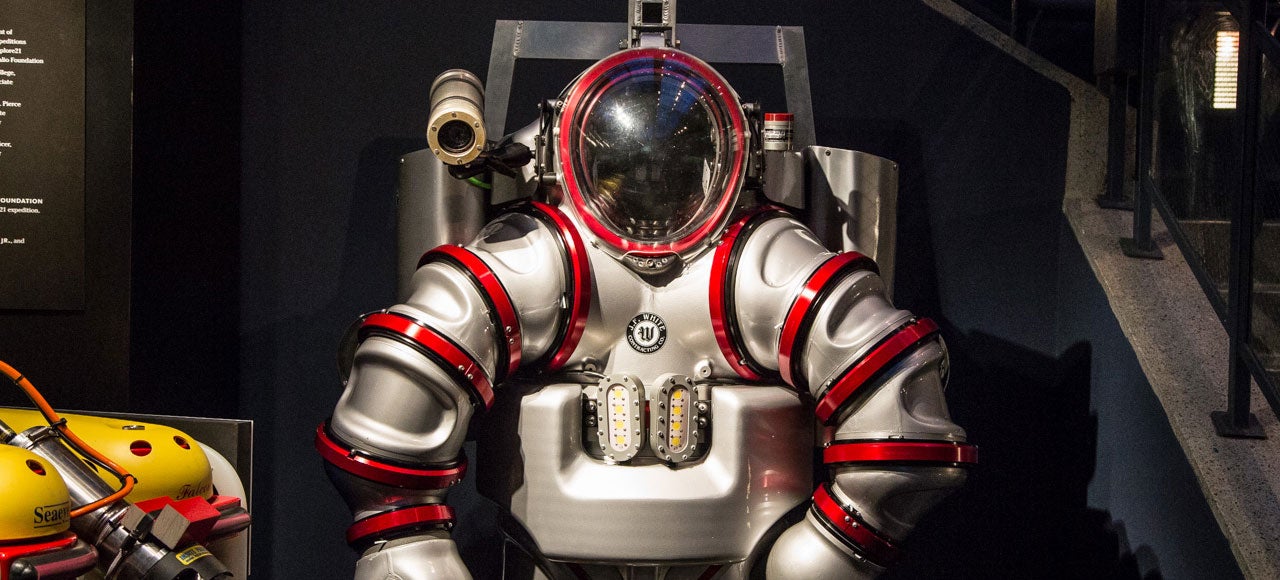 Remember that nutso Exosuit — basically a wearable submarine — we showed you back in February? The Exosuit is about to embark on its first real mission: the hunt for one of the world's oldest computers in the Aegean Sea. It's a quest that has paralysed and, in one case, even killed divers in the past, but the Exosuit will let humans safely dive deeper and longer than ever before.
---