Not everything is bigger in Texas. The gargantuan LED display housed in the Dallas Cowboys' stadium, and the even the slightly more humongous display in the Houston Texans' stadium, have just been displaced by the mega-jumbotron debuting today in Jacksonville in the US.
---
We only recently learned about LG's new 18-inch flexible display that can roll up like a magazine. It sounds crazy, but seeing it bend and twist in on video makes my heart palpitate.
---
Oxford scientists just revealed a new kind of display technology that can render images smaller than the width of a human hair. The detailed images you see above were rendered on these flexible, nano-pixel displays. Would you believe that each one is smaller than the width of a human hair? And that's only the beginning.
---
The idea of truly flexible displays never gets boring. Now, LG has created its biggest bendable screen to date: an 18-inch OLED panel that has enough flexibility to roll into a tube that's an inch across.
---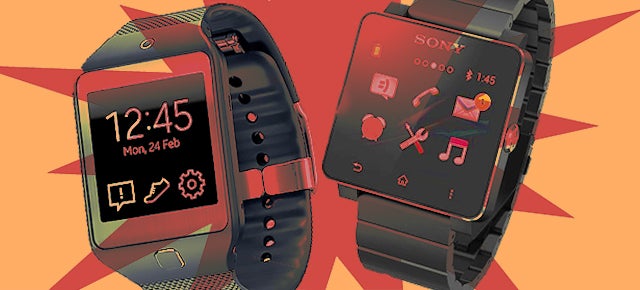 The floodgates for the next major smart device revolution are opening. And unless you have been living under a rock you already know that this time it's a smart watch, a long overdue update to what is essentially 19th century wristwatch technology. There are already a fair number of early players in this new category — in this article we'll examine how well the displays in two second generation smart watches from two top tier manufacturers perform: the Sony SmartWatch 2, with an LCD display, and the Samsung Galaxy Gear 2, with an OLED display.
---
Patients who rely on the use of coagulants to limit the formation of blood clots in their veins also require frequent and regular trips to the hospital for tests to monitor their blood flow. It's a time-consuming side effect that researchers at EPFL hope they have solved with a portable test that relies on a smartphone's display's unique properties.
---