Until internet speeds were fast enough to make it feasible to share jpegs or GIFs, ASCII art — images created from text — served as a decent substitute. And while they seem antiquated now, the folks at Teehan+Lax Labs have breathed new life into the artform with this wonderful real-time display that uses simple segmented displays like you'll find in any alarm clock.
---
Holograms are cool enough on their own, but amazing things happen when you make them incredibly small. A team of Army-funded scientists from Purdue did just that with the development of tiny holograms — smaller than the width of a human hair! — made by shining lasers through a metasurface. This could change display technology forever.
---
Forget your old Game Boy, Game Gear, or even your smartphone; when it comes to compact gaming hardware, Adam from SheekGeek's got everyone beat. Using the tiny display from an old Sony viewfinder and an all-in-one Atari joystick, he created what is easily the world's smallest game console, putting even a Tamagotchi to shame.
---
---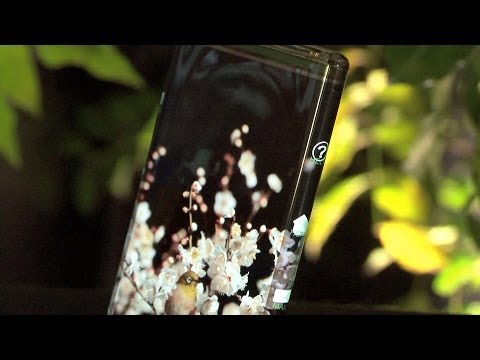 As if we needed any further convincing of the wonderful potential of flexible displays, a Japanese company called SEL has developed a high-resolution screen that can be rolled to a tight 4mm radius, allowing it to wrap around the edge of a smartphone while still working.
---
The display on your phone is relatively tiny. But in pixels, it's friggin' huge. That's the beauty of high resolution. So how would that phone screen compare to your TV, or your tablet or your laptop if it was spread out to a similarly-sized screen? Doghouse Diaries made this graphic to show you, and it's kind of nuts.
---
---
---