The answer to the question of how much can you eat of different foods before you hit 200 calories varies, depending on what you're consuming. Two hundred calories is a whole lot of apples, but less than half of a Big Mac. It's a plate full of broccoli, but more like a spoonful of peanut butter. It's a lot easier to understand what that really means when you actually see the food in front of you, as demonstrated by this video from ASAP Science.
---
Inspired by WiseGeek's what 200 calories of food looks like, BuzzFeed made a video that extrapolated those calories into 2000. That would roughly be the amount of calories you should be eating on a given day plus or minus a few hundred.
---
High fructose corn syrup is in practically everything we eat these days, and doctors and health nuts have been waxing poetic about its dangers for years. Now, a new study from Yale University School of Medicine may finally prove them the right: fructose is making us fat.
---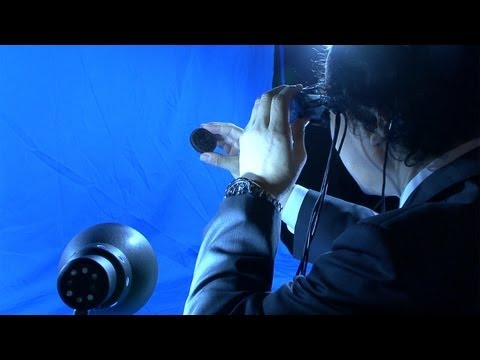 If you're trying to shed a few pounds but are having a hell of a time with portion control, researchers at the University of Tokyo have created a clever augmented reality system for dieters. A head-mounted display makes it appear as if you're eating larger portions, which helps fool your mind into thinking you're full.
---
Lark, the folks who made the wristband alarm clock to track your sleep, now has a wristband to track your life. Called Larklife, the wristband tracks your steps taken, calories burned and distance travelled and your diet and sleep too.
---
It sounds whack, but a new scientific study suggests that people who eat chocolate regularly tend to be thinner. Sadly, that doesn't quite mean that you can run out and stuff your face full of lollies all day to keep your weight down — but it does mean you probably should be eating some chocolate regularly.
---
Today an article in The Atlantic discusses "obesogens:" environmental contaminants that some researchers believe are making people fat. Obesogens? Great, another meaningless buzzword we can discuss at dinner parties instead of facing facts: eating too much and not exercising enough is what's making us fat. Period.
---