Loading page
---
The previously bulletproof branding of the iPhone seems to be under assault at the moment: people are complaining about the design, the OS and — in general — it feels like more and more people are thinking about switching to Android phones. But, in terms of raw technology, just how grand a leap is the iPhone 5s? According to Donald Mustard, the creator of goto mobile gaming powerhouse Infinity Blade, the jump is massive.
---
---
How many times have you gone to download a new "secure messaging" app only to realise that all the focus has been on security and none on beauty? Tired of the NSA snooping on your messages but still appreciate good-looks? You're in good company: Pirate Bay co-founder Peter Sunde has teamed up with a few mates to build Helm.is: a secure messaging app that doesn't sacrifice aesthetics for privacy and security.
---
When Apple showed-off the new, flat iOS 7 at this year's Worldwide Developer Conference, everyone laughed hardest at one simple joke: "no more stitching? How does it all stay up there?". The death of skeuomorphic design in iOS is just the beginning: what if apps like calculators and calendars looked nothing like their real-world counterparts and developers created new, out-of-the-box designs for time-trodden and traditional things? Meet the most beautiful calendar concept you'll ever see: one that's not anchored in the old design of cubes, pages and months — a modern calendar for a modern age.
---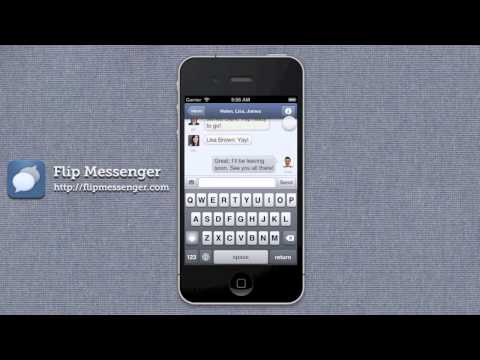 The rise of instant messaging applications has been massive over the last few years, and now there's an Aussie alternative from called Flip Messenger.
---
Gizmodo's Developers Cubed series offers a behind the scenes look into Australia's up and coming dev scene. This week: Ron Voon from Rocket Innovation Group explains how he shifted into app development after spotting an all-too-rare gap in the market.
---
Loading page