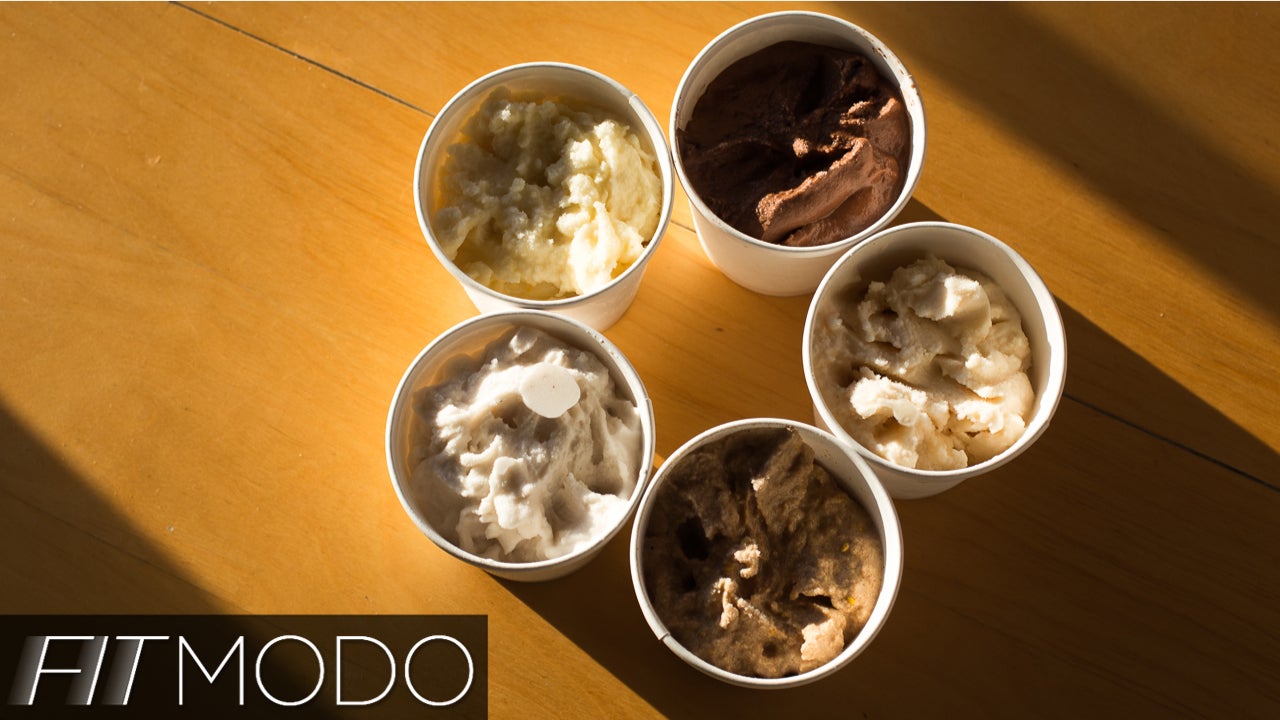 Back during the no-carb diet craze of the early 2000s, I joked that I wanted to try a diet consisting of nothing but carbs and lipids. I would call it the Fatkins Diet. Guess what? I just did exactly that. I ate ice cream, and only ice cream, for four days straight. Yes, it's the world's first Ice Cream Cleanse, and no, I didn't just make it up.
---
Looking for the perfect gift for the artist in your family? Look no further than this new paint kit designed by the Japanese product and furniture studio Nendo. Except it's not really a paint kit. Instead of foil, the tubes are made chocolate, and instead of being filled with paint, they're filled with yummy syrups.
---
There are certain things we like at Gizmodo HQ. Instagram is one. Chocolate is another. Oh, if only they could somehow be combined without getting goo in your phone. Oh, wait, they can! Meet Cocoagraph. Vintage-style photos, printed on delicious chocolate squares. Yes, please?
---
Your mother, doctors and life lied to you. According to scientists (science, people!), combining a low-calorie diet that includes dessert for breakfast will help you lose weight. Sweets, cookies, creme brulee, cake. ALL OF IT will help you lose weight if you start your day off like that. I love breakfast now.
---
What would it take to make the Oreo – perhaps the most architecturally perfect dessert, ever – look like garbage? Another layer of cookie. The Triple Double Oreo, out this (northern) summer, is the cookie version of the 2001: A Space Odyssey monolith.
---
The Mast Brothers channel old-school artisanal techniques in their chocolate. Now, with our friends at Eater, we'd like to show you the other extreme: How Le Bernardin executive pastry chef Michael Laiskonis crafts one of his signature mind-bending desserts, Egg.
---
This Vader cake, made by the House of Cakes in Dubai, looks amazing. But the fact that it has a banana creme filling? Next level. [Great White Snark via Technabob]
---
Look, I may have eaten a whole chocolate Apple tablet, but I think I could still handle devouring one of these flower pot ice creams (by "devouring" I, of course, mean "daintily eating in the most lady-like manner possible").
---