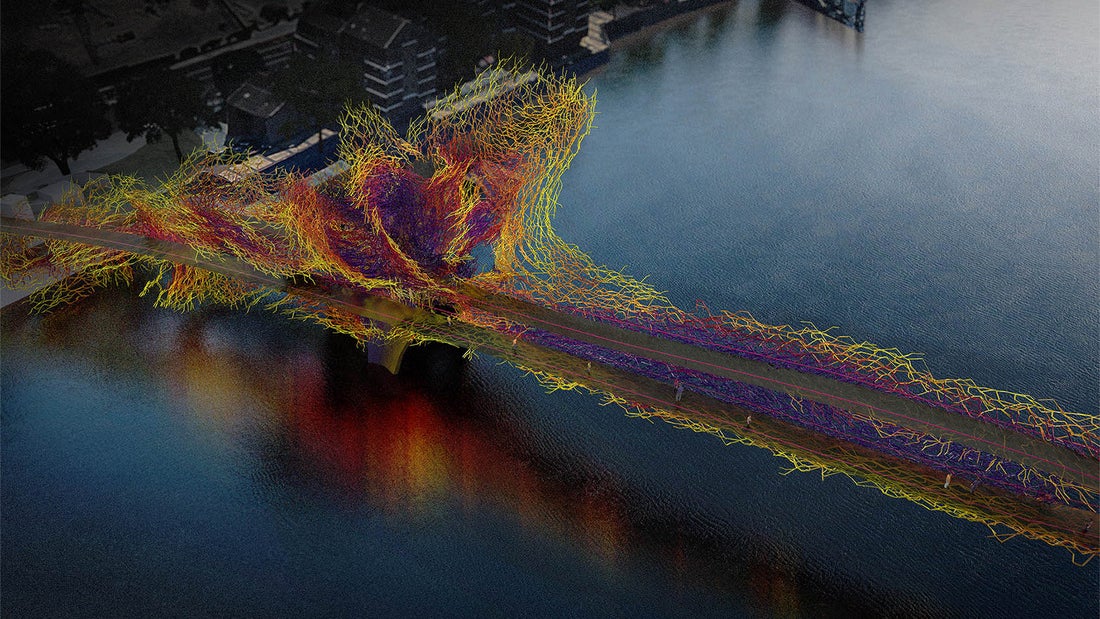 The great city of London currently has something of a fascination with pedestrian bridges to span the waterway that bisects the city. The latest project is for a bridge that will connect Nine Elms to Pimlico in the Borough of Wandsworth. Currently, 87 proposals have been submitted: here are the craziest.
---
People want their smartwatches to be fashion statements. And some have gone to extreme measures — including one enterprising, sandpaper-equipped individual — to make them uniquely their own. Now, Motorola is making it way easier to build your own Moto 360 smartwatch — no sandpaper required.
---
Paris hasn't been shy about slapping on sexxxy new attractions to the 127-year-old Eiffel Tower over the past few years — what with the glittering lights and glass floors. But the latest addition is designed to be neither seen or heard.
---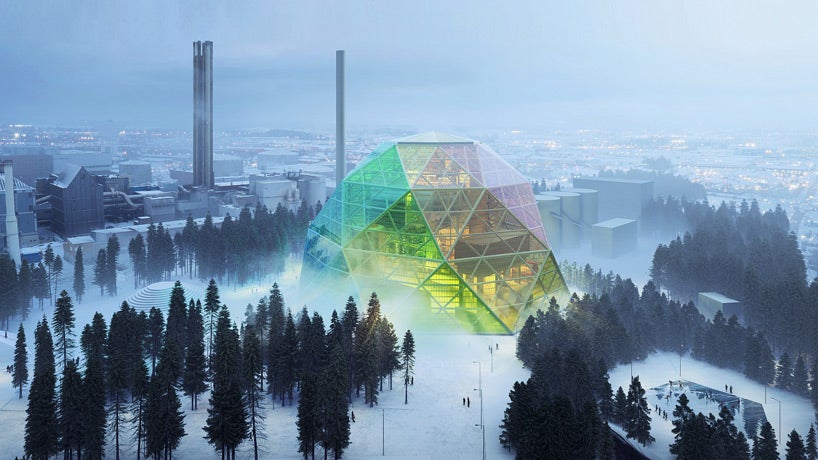 ---
The many space agencies of Earth have sent out a number of probes over the years to explore our solar system and beyond. Now Spacehack founder Ariel Waldman and SETI web developer Lisa Ballard have created a helpful guide to all our currently functioning probes — along with amazing minimalist designs for each one.
---
There are two ways to avoid having to keep tying and untying your shoes whenever you go out: You can switch to the garish monstrosity that is velcro and just put up with that wretched tearing noise, or you can keep a shoe horn on hand to make it easy to slip in and out of laced-up sneaks. And the latter option is made even more appealing with these adorable Shoeperhero shoe horns from Duncan Shotton.
---
When he's not busy with his job as co-founder of Wolfram Research, Theodore Grey makes a lot of incredible things. Sometimes, they have to do with metal and fire. But fairly regularly he uses a robot to make a quilt. And this is the quilt which rules them all.
---
From the right angle, Josh Carmody's Legless Bar Stool looks like it's one leg shy of safely resisting the pull of gravity. But it's just an optical illusion made possible by some clever woodworking, and in reality it has all the legs necessary to remain upright.
---