Stephen DeSimone, president of DeSimone Consulting Engineering in New York, is engineering a new kind of skyscraper. He's working on structures unlike anything else in the world: supertall buildings with unusually small footprints.
---
FIFA is getting it from all sides right now, and for good reason. Last night the US Justice Department reportedly arrested officials for fraud related to the upcoming World Cups in Qatar and Russia. And even before the arrests, fans were protesting the use of forced labour at World Cup construction sites by hitting the event's organisers where it hurts: Its sponsors.
---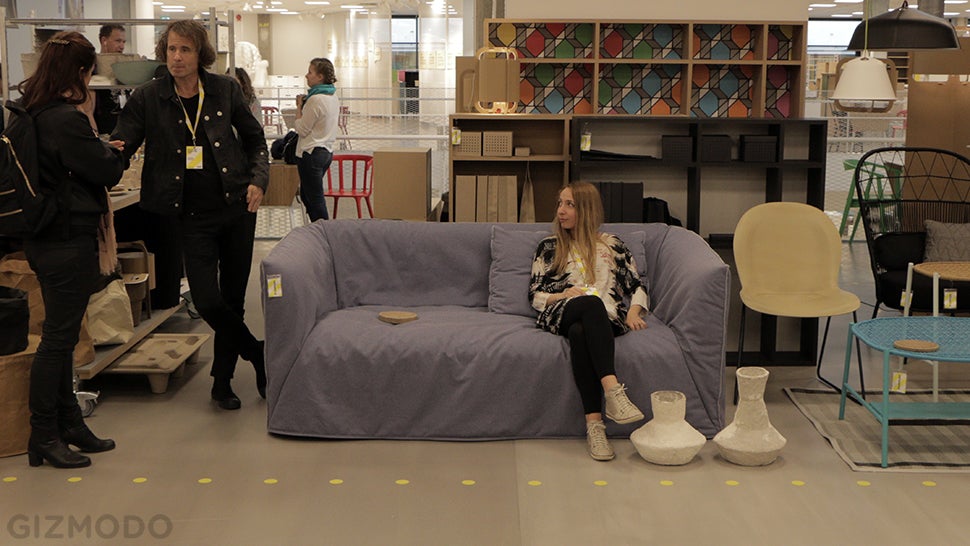 This is about as IKEA as it gets. The Swedish flatpack furniture giant is in the late stages of developing a line of furniture that's made out of paper. That's right: paper. Not cardboard. This durable stuff is a fascinating composite of repurposed pulp that can be moulded into any shape. The craziest thing? It looks great.
---
So Jony Ive has a new title. So what? This banal little reshuffling could have a much bigger impact on Apple than you'd think. As Ive steps back from running day-to-day operations, it will make room for new designers — and a new design language — to emerge from the studio he managed for 20 years. And it's about time.
---
---
---
---