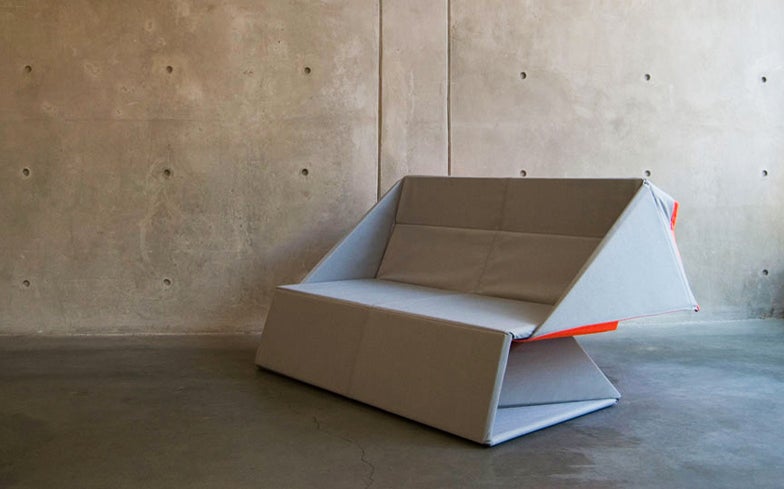 ---
The architects of this tiny pharmacy in downtown Osaka didn't have much to work with — just a skinny alleyway between two hulking buildings. But the resulting structure is so cool, it almost looks as though it was there first. You'd be surprised how far back it goes too, so click through for an aerial shot.
---
The light microscope changed science and medicine forever , but in the 400-plus years since it was invented, this crucial piece of equipment has gotten pretty expensive and fragile. Manu Prakash and his team have designed a brilliant solution — an origami microscope that costs less than 50 cents to make.
---
Beautiful arches, like the art deco skeletal system of a lost urban era, can be found throughout New York City, from Grand Central Terminal to bars and restaurants. Created with tiles by the Spanish father-and-son duo, Rafael Guastavino and his junior namesake, these structures were also marvels of artistic engineering, combining intricate brickwork with functional arrays of vaults and pillars, all leading to a kind of Mediterranean dreamworld of colonnades "hidden in plain sight," as a new exhibition suggests, around the city.
---
We've all spent hours — maybe even days — of our lives cursing the slow crawl of the dreaded progress bar. But did you ever stop to think about how much worse it might be if the bar wasn't there in the first place. Fortunately, thanks to one grad student's genius idea back in the 80s, we'll never have to find out.
---
We've seen rugs that let you cruise through the cosmos in your slippers, but these lovely floor coverings take a more terrestrial approach. Each of the one-meter-square samples is hand-tufted to depict a small glimpse of the world as viewed from Google Earth.
---