You can plan ahead all you want, but a vacation is often at the mercy of the weather wherever you're travelling to. And that inspired designer Camilla Hempleman to create a special map, printed with thermochromatic ink, that changes colour to reveal the best places to visit based on the local weather.
---
As you may have heard, Tokyo scrapped plans last week for its pricy $US2 billion stadium for the 2020 Summer Olympics. It's a big mess, not least because the city's existing, historic stadium from the 1964 Olympic Games had been destroyed to make room for this ugly new one. But now? Seats from that '60s venue have been repurposed into minimalist chairs for your own home.
---
In 1988 Timothy Wilkinson, a British designer at frog design in Silicon Valley, was tasked with creating a logo for the biggest peripheral maker in the world: Logitech. The company kept Wilkinson's logo around for almost 30 years. And while it long seemed weird to me, it's also completely brilliant.
---
Today marks four years since a gunman killed 77 people in Norway, 69 of them on the small island of Utøya. In time for the anniversary, the island has unveiled the finished memorial to the victims. But it's not the memorial officials had originally planned, and the reason why illustrates how difficult memorialising can be.
---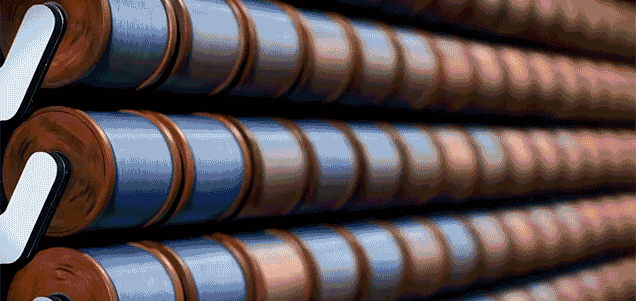 ---