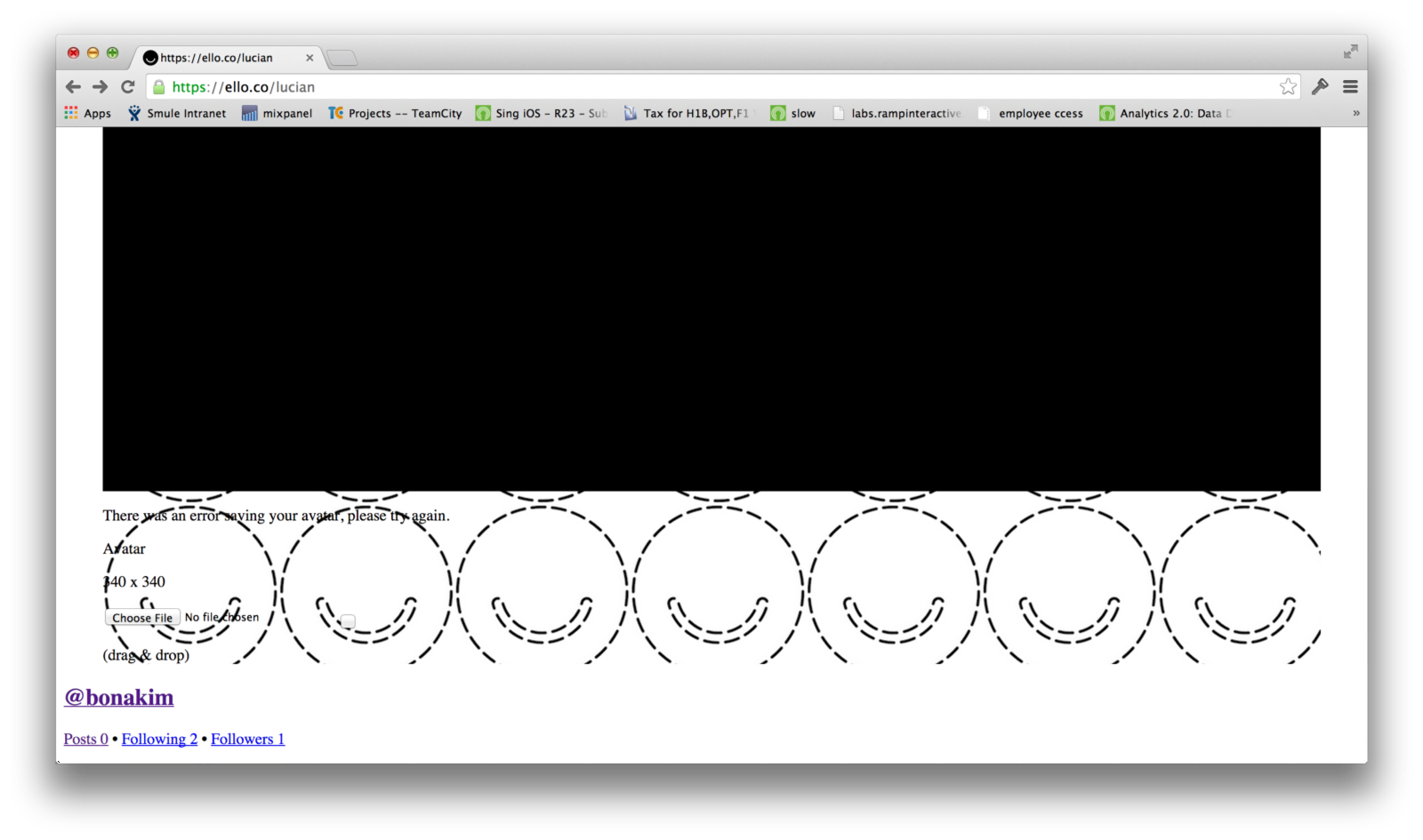 Have you heard of Ello? It's a new social network site that is getting a lot of buzz for its anti-Facebook Inc stance. It promises a "Simple, beautiful & ad-free" experience. While it remains ad-free for now, whether it's simple or beautiful is highly debatable. After all, when it comes to user experience and interface design, is there something that's unanimously beautiful?
---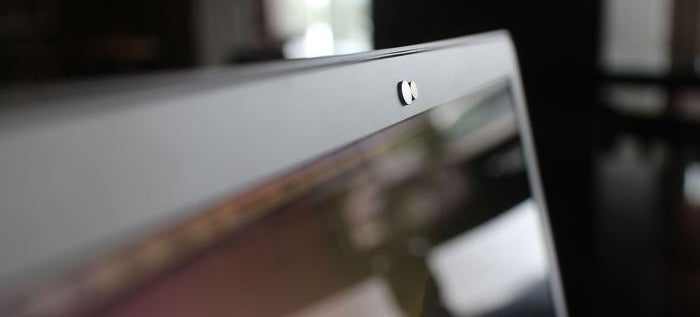 I have had a teensy, torn bit of paper taped over the camera of my MacBook Air for years now because even before I knew the FBI could activate that thing without the indicator light, it always bugged me out that someone might be secretly snooping. The teensy, torn bit of paper looks janky as hell, but it works. Nope is a pair of sticky discs that do not look janky as hell.
---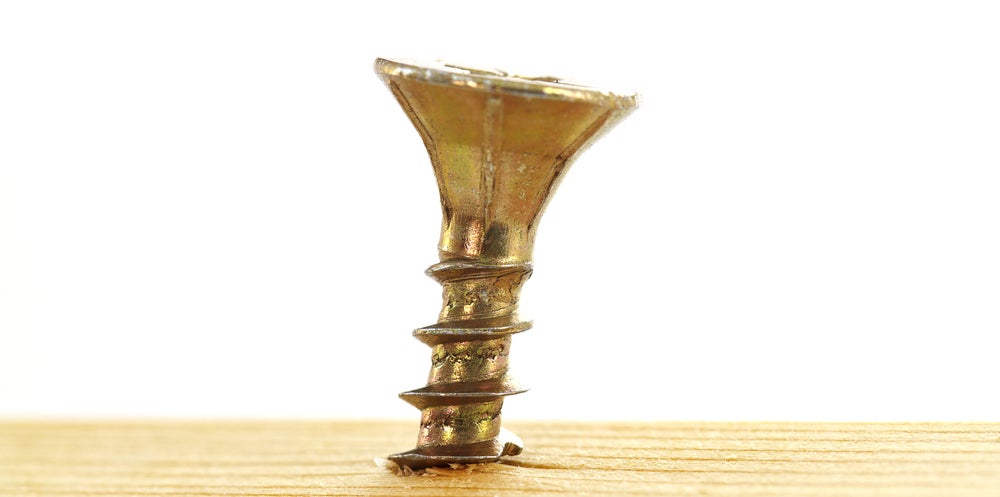 One of the six simple machines, a screw is nothing more than an inclined plane wrapped around a center pole. While today screws come in standard sizes, and typically are tightened by turning clockwise (and loosened by turning counterclockwise), this is a recent invention. A great example of how things that seem simple can be really hard to do right, the development of the predicable system we enjoy today took 2000 years to invent.
---
There's a whole world of potential in a blank sheet of paper, but few folks can turn something flimsy and flat into 3D magic like Irving Harper. The creative legend — now 98 years-old! — did industrial and graphic design for Herman Miller during its dynamic mid-century era, but his legacy also includes an incredible personal collection of paper sculptures.
---
If you're not going to be living too long in a place, decking out your temporary abode in recyclable cardboard furniture actually makes a lot of sense. It's cheaper than real furniture, you don't have to bring it next time you move, and with these modular TapeFlips sets you can actually build exactly the pieces you need.
---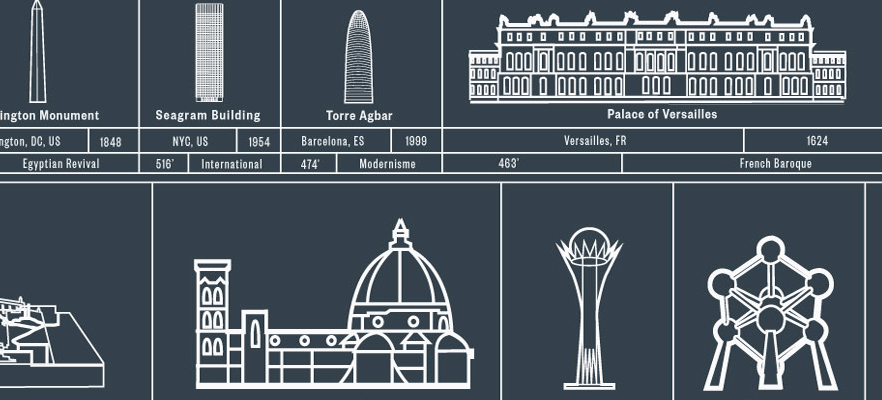 Do you love architecture? Like, really, really love it? The Schematic of Structures is the latest poster by the chronic catalogers at Popchartlab, showing bitty, blueprint-esque icons of famous constructions from Stonehenge to the Burj Khalifa. Owning one and hanging it on your wall would be a great way to publicly show your appreciation for mankind's most significant erections — you know, the building kind.
---
We live in a world of vehicles and machinery made up of a million different moving parts and hyper-specialised tech guts. Using nothing more than a modified moped motor, Gaspard Tiné-Berès and Tristan Kopp of Re-Do Studio imagined a future where a single modular Engine Block can be used to power everything from a small boat to a cement mixer.
---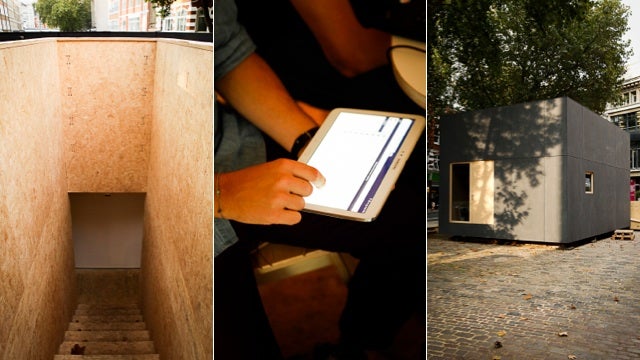 If you could go online, select a home, print the plans for free and build it yourself for less than $US80,000 in a few days, would you? That's the dream behind WikiHouse, an open source home design project that just finished construction of its fourth prototype, a two-storey home that snaps together in just a few days.
---