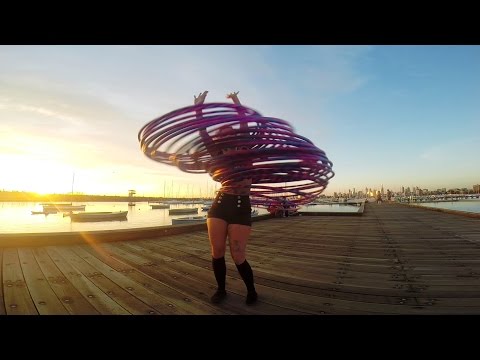 ---
100 days. 1 foreign country. 1 outfit. 1 guy dancing all across China. It's just a bloody good time to see someone have so much fun making a fool of himself as he travels all across a foreign country. We should all lighten up and remember to dance more.
---
As George Michael showed us once upon a time, the easiest way to get other humans to mate with you is to cut up a dance floor or hide in a bush in a random public park at nightfall. And dancing, it turns out, is actually an ingrained evolutionary trait!
---
At times, these robots look like tiny, technically-skilled children.
---
As more and more manufacturing jobs are shipped overseas, it's nice to see that industrial robots are still finding work. Particularly when it pertains to their first love, interpretive dance, thanks to choreographer Thomas Freundlich's latest performance piece titled Human Interface.
---