You're already staring down a sink full of dirty dishes after cooking dinner, the last thing you need is to have to clean the stove too after a pot boils over. And while your cookware probably came with lids already suitable to the task, there's no way they're as fun as this silicone lid featuring a tiny steaming ship.
---
As we passed from homeroom to homeroom during our formative educational years, it's understandable that many of us wanted to ensure we left a legacy behind to be remembered by. And that legacy usually came in the form of carving our names and the year into our desks — an act that no longer results in detention if caught, thanks to these adorable wooden desk sticky notes.
---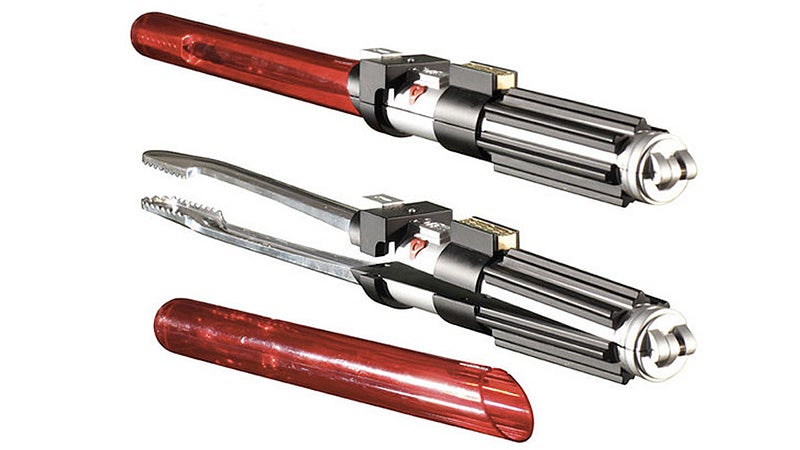 The Star Wars movies kind of painted the Sith as evil, unredeemable monsters. But between blowing up planets and wiping out the Jedi, even Darth Vader and the Emperor must need some R&R time, and presumably that involves the occasional BBQ where these lightsaber tongs would be invaluable. In a space station the size of the Death Star, there has to be a deck somewhere, right?
---
By now, most of us probably solely rely on our smartphones to wake us in the morning, but it's not easy to quickly glance at the time in the middle of the night. So keeping an alarm clock on your bedside table isn't a completely antiquated idea, particularly if it's able to project the time onto the ceiling like the $US80 Lumo, so you don't even have to roll over to check.
---
It doesn't matter how big or comfy your bed is, there's just something undeniably satisfying about falling asleep on the couch in your living room. So Unikia created a better couch pillow, with a two-piece Flip! cushion that should let you nap comfortably and not have to worry about waking up to a sore neck or joints.
---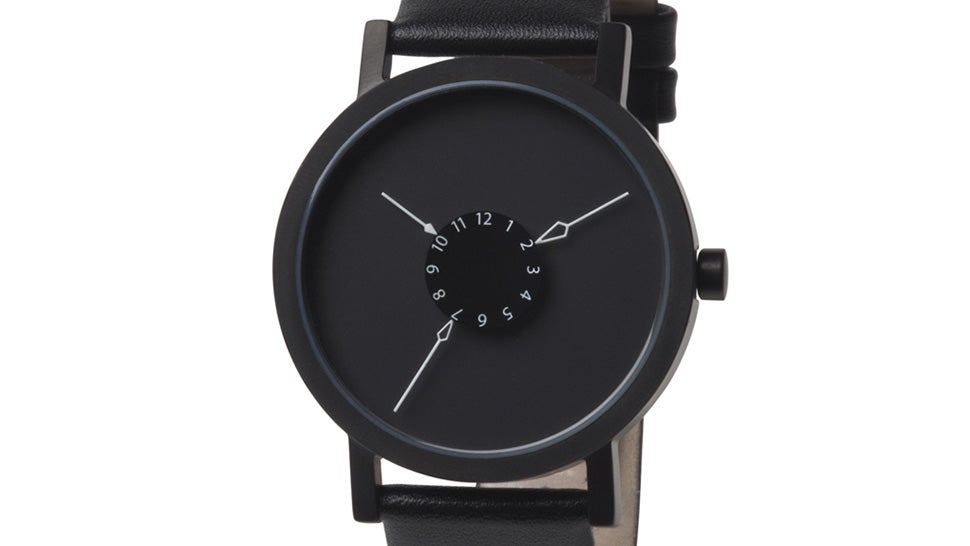 On a traditional analogue watch face, you'll find the numbers indicating the hours encircling its outer circumference. But on Projects Watches' Nadir, they're all crammed onto a small disk in the middle, with the hands — which are embellished with arrow heads — pointing inwards toward the hours, minutes and seconds.
---
There's a greater chance of an alien spacecraft landing on earth in the next five minutes than there is of a badminton net surviving more than one summer afternoon. They're not exactly designed to be long-lasting, or easy to setup, which is why this all-in-one badminton court kit could be a great investment as the snow starts to melt away.
---
It's been five months since one of the greatest shows ever to grace the small screen has gone off the air, but if you're one of the many rapt Breaking Bad fans, you're probably still pretty deep in mourning. Fortunately for you, Hungarian designer Zsolt Molnár (Zsutti) decided to pay homage to the meth-loaded masterpiece by designing a poster for each of the show's 62 episodes. And each one is absolutely fantastic.
---
Aeroplane seats aren't exactly designed for comfortable sleeping — so if you're on a long-haul flight, a travel pillow is a must. And since the three blankets that most planes carry aren't enough for 100 passengers to share, this clever two-in-one neck pillow has everything you need to at least try and get some shut-eye on a long flight.
---