Converse's All Star Chucks have such an iconic design that they can even be paired with a formal suit without fashion critics batting an eye. Unfortunately, they're mostly designed for casual wear, nothing adventurous, but that's why Converse is releasing a couple of limited edition pairs that have been upgraded with Polartec fabric that lets the canvas sneakers easily shrug off a soaking.
---
Deck the halls, deck your desk, and charge your iPhone or iPad this Christmas with a USB Lightning cable featuring festive LED bulbs along its length — even if Christmas is months away. It's the easiest and most useful way to bring holiday cheer wherever you go, even if those 10 power-sipping LEDs mean your device is most likely going to charge just a little slower than normal.
---
Wouldn't we all love to live in a city where floating dirigibles shared the horizon alongside the glass towers of our modern skylines? Such is the wild world featured in the highly complex, geographically accurate illustrations of Icelandic artist Kristjana S. Williams, whose maps are part of an exhibition for the London Design Festival that opened today.
---
As the story goes, the folks at BioPop were trying to make a sustainable light that relied on something other than man-made batteries. They tried using a bioluminescent plankton called dinoflagellates, but the tiny creatures required too much intervention to be a practical light source. They would, however, make for a really neat desk toy, and so the aptly-named Dino Pet was born.
---
The thought that today's kids will certainly have no concept of what VHS cassettes were is a little sad for those of us who grew up taping TV, rewinding movies, and messing with that mysterious tracking dial. But VHS cassette tapes will be far from forgotten as long as a few skateboarders embrace these retro-styled decks from 5BORONYC.
---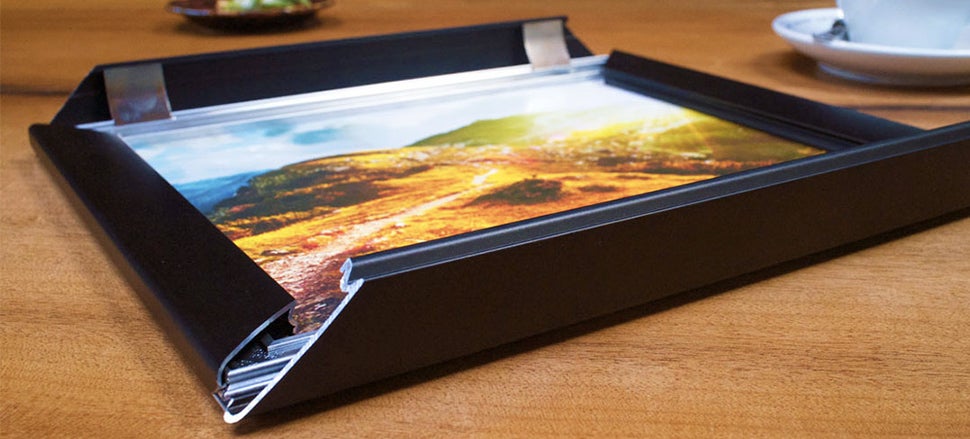 Have you ever spent a few maddening hours trying to get a photo perfectly centred behind a matboard in a frame? It's made all the more difficult because you have to blindly arrange the upside-down pieces from the back of the frame. So why has it taken this long for someone to come up with a picture frame that easily loads from the front?
---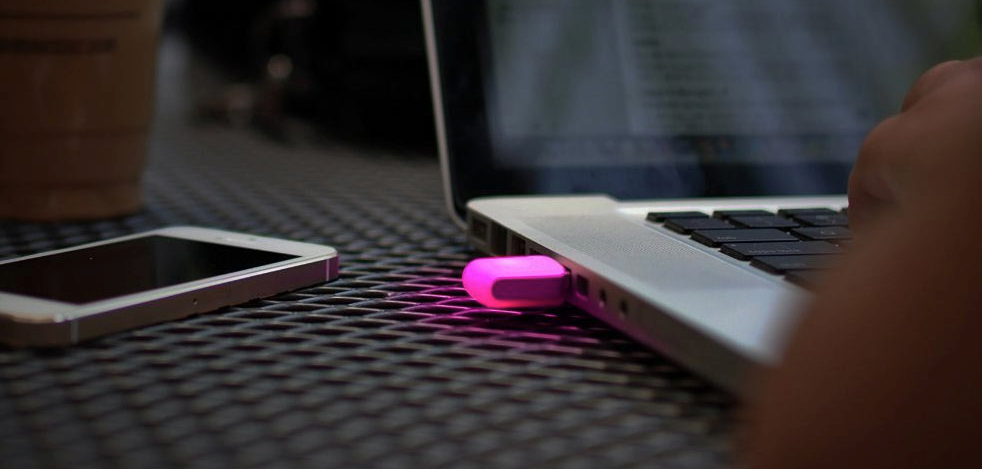 We live in an auditory landscape populated by dings, blips and jangling — constant reminders of the probably-dire messages you're missing on your phone or computer. If you're like me, your stomach drops a little bit each time you hear those familiar bleeps. That's why Blink1, a notification device that gives you a visual cue instead, is so great.
---
If you're a well-known street artist who wants your legacy to live on through your kids, you're going to want to get them comfortable with graffiti at a young age. Except that handing a three-year-old a can of spray paint or a thick indelible marker is a terrible idea. They need to hone their skills with something considerably less permanent — like this marker-shaped piece of chalk for making graffiti that's only temporary.
---