There have been so many remixes of Daft Punk's Get Lucky, why not one with Aussie politicians and the pundits that follow their every move. This is Get Hockey.
---
Guys, send help: I'm drowning in funk from Daft Punk's new clip for Lose Yourself To Dance.
---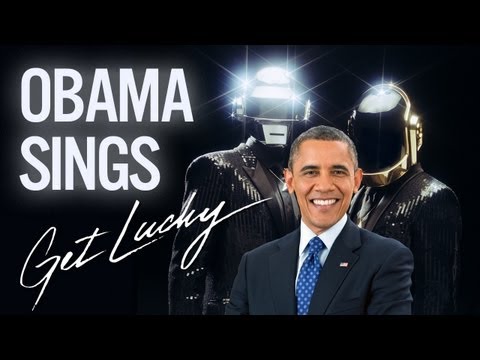 It's kind of a crappy Tuesday so far, but don't fret: Barack Obama is here to cheer you up with his awesome rendition of the Daft Punk chart-topper, Get Lucky.
---
Daft Punk's chart-topping single, Get Lucky is a real toe-tapper; a throwback to the 1970s disco hits with a modern flavour. What would it sound like, however, if the song were in the 1920′s? Or even the 1980′s?
---
The Sony Xperia Z is a great phone, but Sony Australia started raising eyebrows when it said that its videos of the recent Daft Punk launch party in Wee Waa were all shot using the new flagship phone. Castle Awesome investigated the claims, and caught Sony red-handed.
---
Every quarter-aged hipster wants to be a DJ at point or another. The only problem is that DJing is actually a really expensive hobby, if you do it right. (And by right, I mean legally.) It used to be that you needed turntables, a mixer, an audio interface, crates of records, a controller and at least one sweet-looking set of headphones. That was then. This is now.
---
After Halloween revellers desperately wanted to buy his impressively detailed Daft Punk helmet (Thomas Bangalter version) Mauricio Santoro realised he could probably make a few bucks from his creation. So he got a small production line going and is now selling the helmets on Etsy for $500 until they run out, or until Columbia Records catches wind of it.
---
Lasers, bubbles, edge-tracking, and Daft Punk are all pretty awesome in their own separate ways, but put together, they can put one one hell of a useless, random, but awesome show.
---
Unboxing videos suck. They're boring and unless you're unboxing a lion or the velociraptor from Jurassic Park, I don't care. Electro-duo Daft Punk, however, have given me a reason to care about unboxing videos as they demonstrate the collector's edition vinyl of the new Random Access Memories album.
---