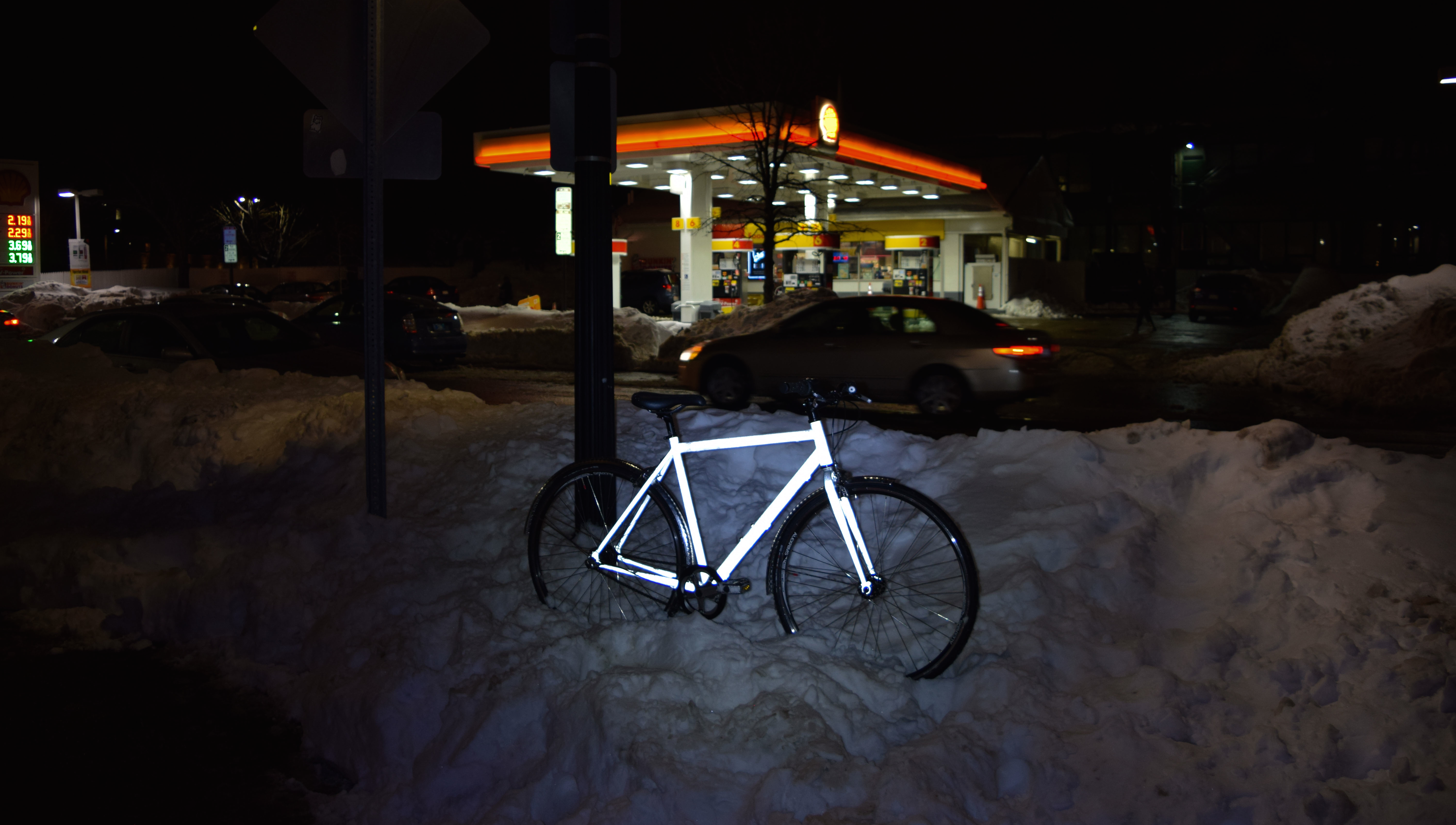 ---
Kinfolk bikes are known for their breathtaking classic looks. The trouble with them is that they're made so very far away, in Japan. Thanks to a couple guys with cameras, you can make the trip to Kinfolk's incredible workshop right from your computer, and see what it takes to hand-make some of the best bikes money can buy.
---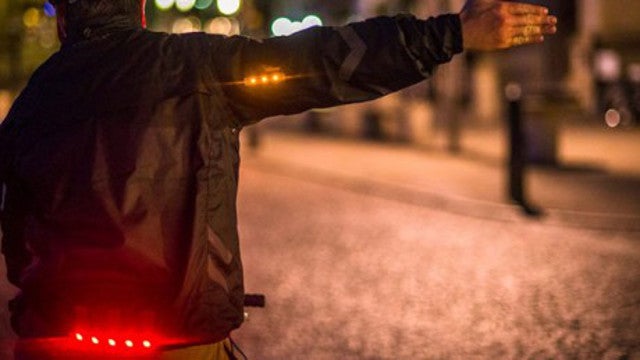 ---
Though they share the road, bikes and vehicles don't always play nice together. So Volvo, known for making some of the safest cars on the road, has helped develop a new safety helmet that lets bikes and vehicles communicate so that both cyclists and drivers are aware of each other when in close proximity — even if they can't see each other.
---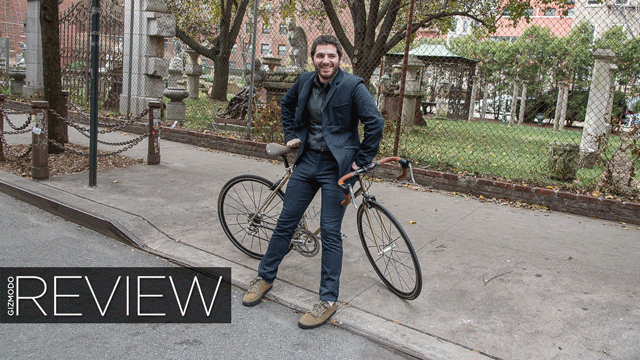 You can't ride a bicycle in a traditional suit. The wear and tear on that fabric will be enough to tear holes in the pants and rip the shoulder seams. Not a good look! You could keep a suit in a bag and change when you get to work, but you'd have to show up early. (And stinky.) Parker Dusseau has a different idea: formalwear specifically made for two-wheelers.
---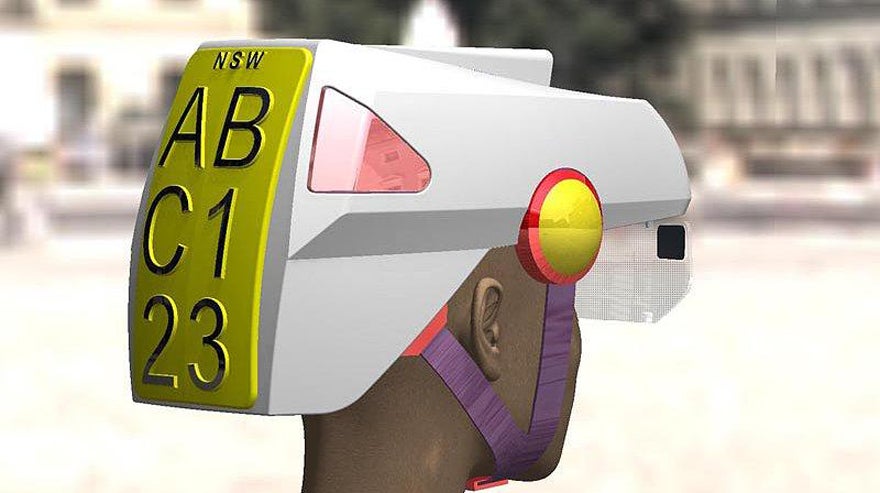 ---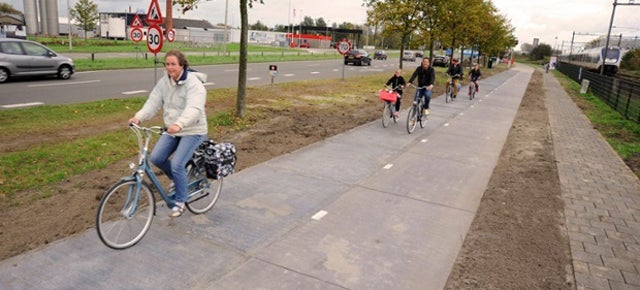 There are only so many roofs in the world, so the Dutch are getting creative about where to put their solar panels. SolaRoad is exactly what it sounds like — solar panels that pull double duty as road surface and electricity generator. And this being the Netherlands, they of course made a solar road for bikes.
---
Last year, we brought you the exploits of StoopidTall, a 4m tall bike that is completely terrifying to ride. So, naturally, we now have StoopidTaller, a bike that is yet another 1.7m taller. Experience the terror from the bike seat first hand in this dizzying video of StoopidTaller in action.
---
Inventor Michael Killian loves the sensation of balancing on top of a snowboard, carving graceful curving arcs in the snow. He also loves tinkering with stuff. Put those two joys together in a workshop, and you get the SidewaysBike, Killian's fantastic wheeled creation.
---