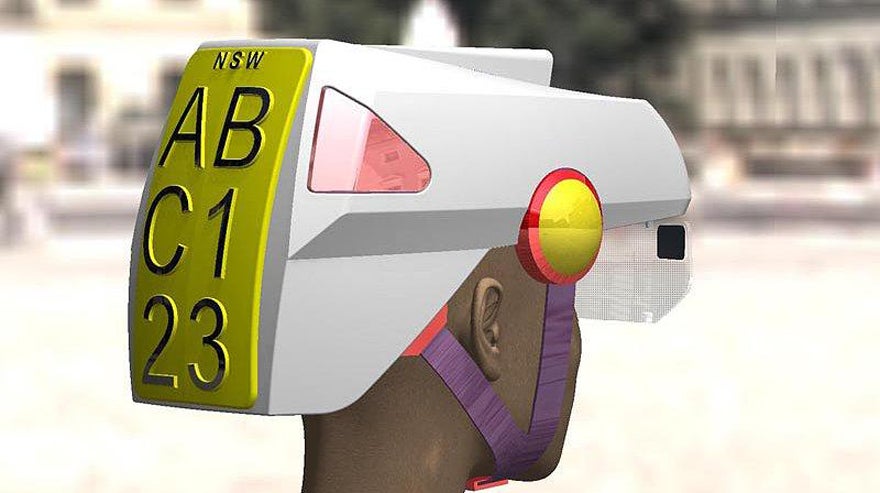 ---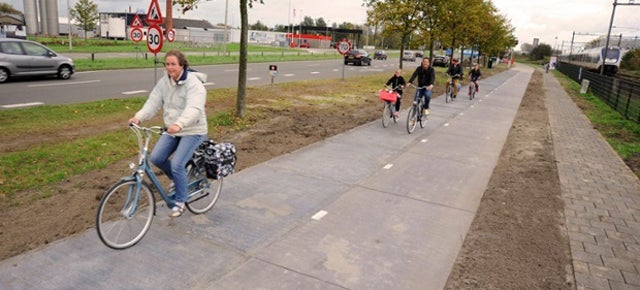 There are only so many roofs in the world, so the Dutch are getting creative about where to put their solar panels. SolaRoad is exactly what it sounds like — solar panels that pull double duty as road surface and electricity generator. And this being the Netherlands, they of course made a solar road for bikes.
---
Last year, we brought you the exploits of StoopidTall, a 4m tall bike that is completely terrifying to ride. So, naturally, we now have StoopidTaller, a bike that is yet another 1.7m taller. Experience the terror from the bike seat first hand in this dizzying video of StoopidTaller in action.
---
Inventor Michael Killian loves the sensation of balancing on top of a snowboard, carving graceful curving arcs in the snow. He also loves tinkering with stuff. Put those two joys together in a workshop, and you get the SidewaysBike, Killian's fantastic wheeled creation.
---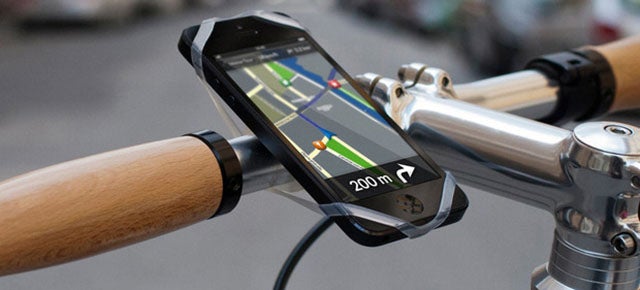 ---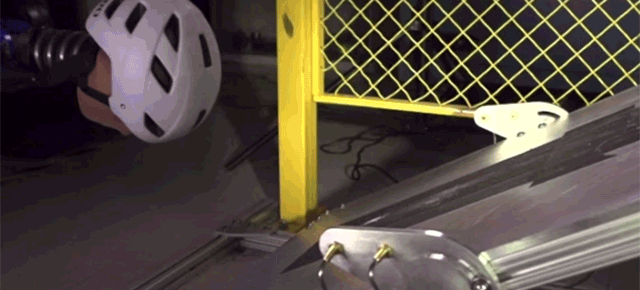 Bike wrecks happen fast. In two milliseconds — that's one-hundred-times quicker than a blink of an eye — a regular ride can turn into a disastrous noggin-buster. If you ever doubted the importance of strapping on a helmet before you roll out, cycle giants Giro explain what happens to your head and the mechanics of a crash.
---
Donning a full suit of motorcycle leathers for your morning bike ride to work is probably overkill, but cyclists can still be subjected to road rash should they fall while wearing less-than-protective gear. So athletic gear manufacturer Scott is developing shorts and jerseys strategically reinforced in key areas using both carbon fibre and ceramics, so the garments hold up if the rider ends up sliding across pavement.
---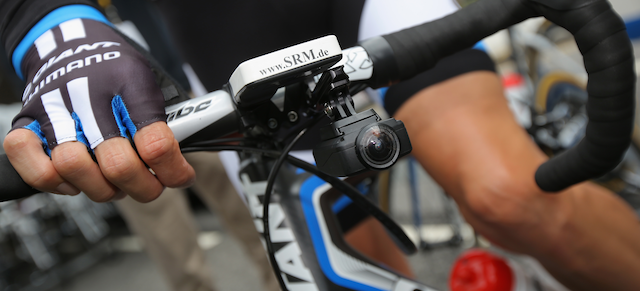 If you've been watching the Tour de France you know that it's been one of the more brutal tours in recent years, with intense weather conditions and terrible crashes that have led to several top contenders abandoning the tour already. It's also the first year that riders are allowed to put cameras on their bikes — so viewers can access the firsthand perspective for the very first time.
---