---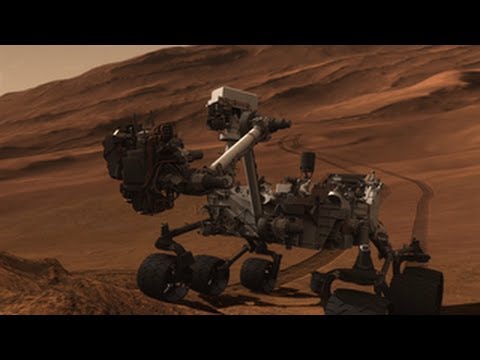 As you may know, yesterday was Curiosity's one-year anniversary on Mars, where it's been spending its time wandering the desolate, barren Martian desert in inconceivable levels of solitude. And how did NASA decide to commemorate the occasion? Happy birthday, idiot. Now dance, monkey — dance! Here's why it's sad.
---
Can you believe it's been a full year since the Mars Curiosity rover made its absolutely spectacular red, dusty landing? Millions watched with bated breath the day that NASA's Mars Science Laboratory began its historical journey. It may have taken everyone's favourite interplanetary robot a little while to get up and running, but once it did, the discoveries kept on coming. Here's a look back at some the more fun, mind-blowing, and all around spectacular of Curiosity's finds in honour of its first martian anniversary.
---
---
It's hard to believe it, but Curiosity has been out there roving the Red Planet for almost a year already. And like any good space vehicle, it has been meticulously documenting its every step(?). That's a lot of documentation, so here's the quick version: 12 months in two minutes. Ready? Go.
---
Rejoice fellow space and brick nutters, because Lego is going release an official Mars Curiosity set! The original model was designed by Stephen Pakbaz, an actual NASA Jet Propulsion Laboratory's mechanical engineer who worked in the mission. Pakbaz entered his creation in Lego Cuusoo, a website that allows fans to submit models that could be turned into real sets, like the incoming Back to the Future or the Minecraft sets.
---