The Mars Curiosity Rover has completed its first Mars year in the Red Planet — 687 Earth days exploring and drilling on its way to its first destination — Murray Buttes. Overall, it's been a Mars year full of successes, even if we haven't found proof of life in Mars yet. But the rover has slowed down significantly. Why?
---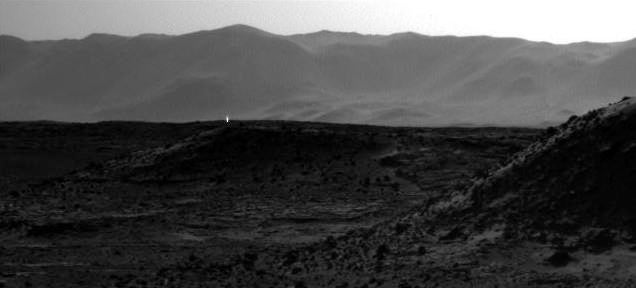 Do you see it? There's a little beacon of light in the photograph of Mars above. It's on the left side of the photo, and it's pretty darn bright. What could it be? More importantly, what do we want it to be? A Martian signal keeping track of the Curiosity rover? An alien laser beam? A key to a secret portal in the universe? A superhero?
---
---
Yeah, I can totally see it! How can you miss that? It's right there. Clear eyes, full Earth, can't miss. Wait, really? No of course not. Anyone who tells you that is either a liar or a hawk. Earth looks incredibly tiny up in that Martian sky. Sure, if you squint hard enough and fake it long enough, you'll spot it the dot but it's not unlike looking for dust on a wall.
---
---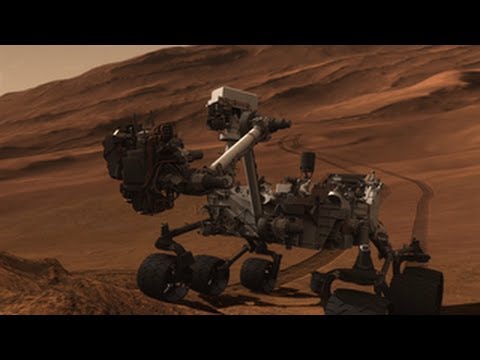 As you may know, yesterday was Curiosity's one-year anniversary on Mars, where it's been spending its time wandering the desolate, barren Martian desert in inconceivable levels of solitude. And how did NASA decide to commemorate the occasion? Happy birthday, idiot. Now dance, monkey — dance! Here's why it's sad.
---