Loading page
---
Despite there still being a place for old-school paper notebooks in anyone's life, Moleskine is ensuring its products stay relevant as we become more and more dependent on digital devices. Today it's introducing an Adobe Creative Cloud-branded Moleskine notebook and app that makes it easier to get your sketches, doodles and brainstorms into Adobe Photoshop or Illustrator.
---
Today at the Adobe MAX event in Los Angeles, the software maker demoed a bunch of nifty new things they have brewing for future releases. One of the coolest was a web version of Photoshop that allows some pretty impressive image-editing capabilities without the need to install any software.
---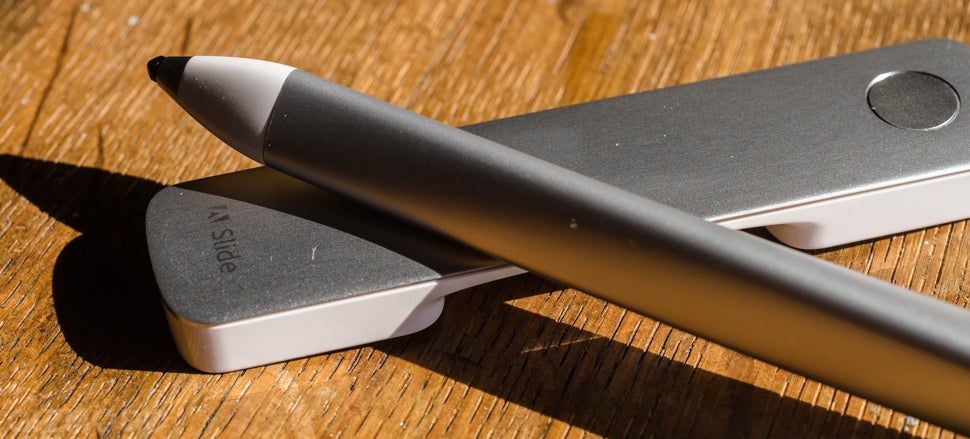 Last year, Adobe took its first foray into the hardware world with two cutely named digital drawing devices, projects Mighty and Napoleon. The software giant is now ready to launch the fully formed duo under new monikers. Meet Ink and Slide. They're (mostly) pretty great.
---
Adobe has released three new iPad-only creative apps today. There are two drafting and sketching apps that are partnered with some neat hardware, and a robust photo editing app called Photoshop Mix, which borrows some of the tools and workflow from its desktop big brother.
---
Everyone with a cool new idea or vision wants a concise and beautiful video to illustrate their story and broadcast it to the world. But, oh, right — you suck at all things visual and just learned how to make something move in After Effects. Adobe's new iPad app, Voice, is there to hold your hand in the making of presentation videos.
---
Loading page