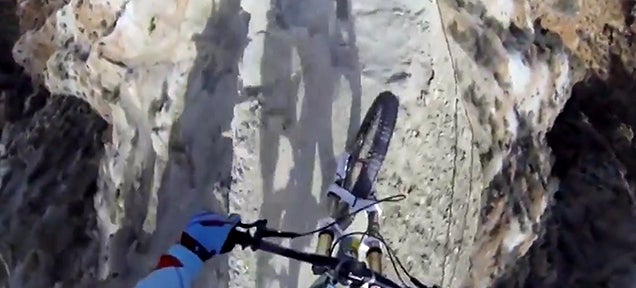 Video: This is just bananas. Coconuts. Hot Dogs. I don't know. Just watch this guy, who I assume is either insane, has the biggest brass ones ever or lost a cruel bet, zoom down the narrowest of a mountain cliff on his mountain bike at super fast speeds. Sometimes, I don't even see any trails or roads when I'm watching the video. Just sharp rocks and places to fall.
---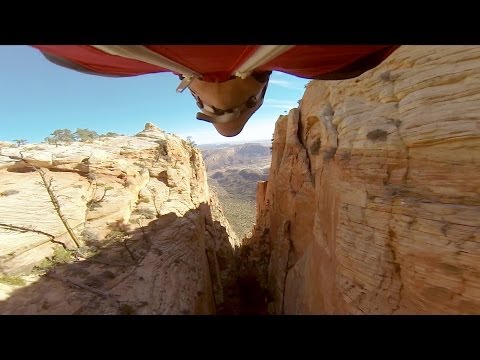 ---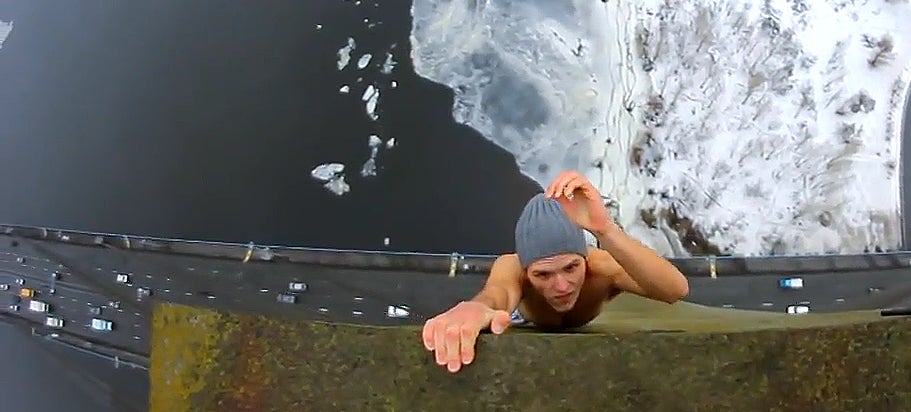 ---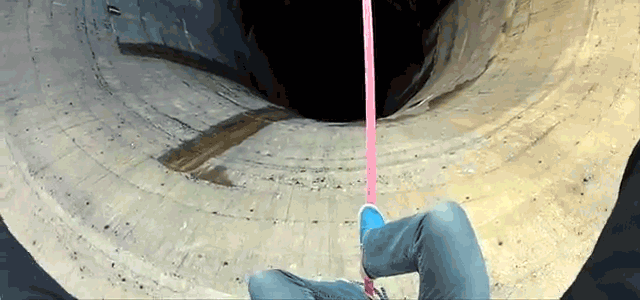 Flaviu Cernescu is a daredevil who likes to walk slacklines and tightropes, as well as driving his monocycle on the craziest high places. This video shows one of his fearless antics over a 60m deep reservoir drain in Lake Iovanu, Romania. I feel like passing out every time I look at it.
---
Cyclists in Budapest, Hungary, can be as insane as in the rest of the world. Or even a bit more, judging from this video in which two guys — one from New York, truth be told — risk their lives going through the thin trenches crated by running trams.
---