Loading page
---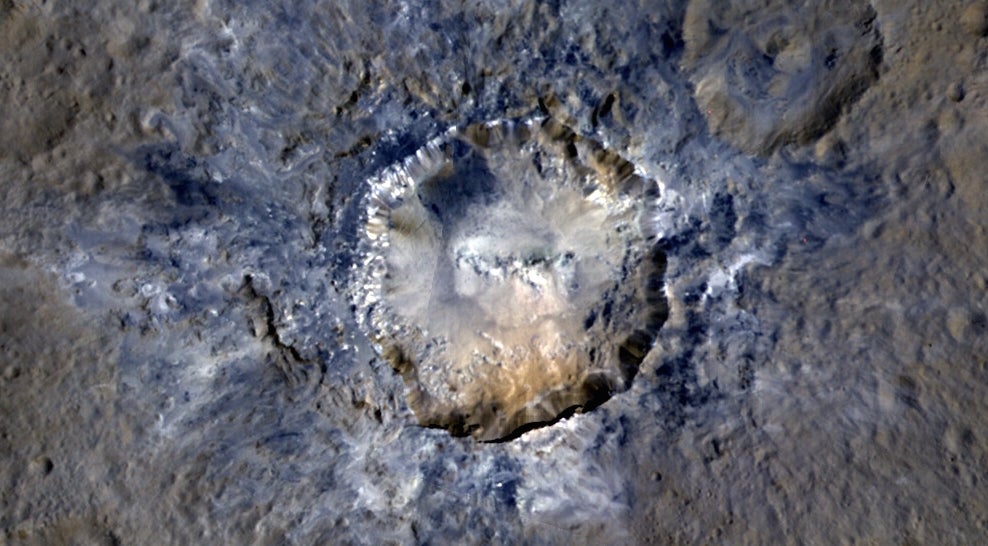 We have a good idea of what those bright spots on Ceres are, but the question of how they got there remains mysterious. Now, an incredibly low-altitude image of the dwarf planet reveals details about their origins.
---
Video: Here is how subsidence craters are formed: An underground nuclear explosion gets set off and creates a hole underneath the ground, the ground collapses because nothing is supporting it any more and then boom. Giant crater. It is so gnarly to see because the ground looks like its melting into the core of the Earth.
---
When we think of craters, asteroid collisions are often what come to mind. But now, thanks to scientists who exploded balloons in a sand box, we have a better idea of other ways craters can be formed, like underground methane explosions, for instance.
---
Sixty-five million years ago, a meteorite careened into Earth, leaving a huge crater on the coast of the Yucatan Peninsula. The impact is likely responsible for killing off the most of the dinosaurs — along with 75 per cent of all species on Earth. Scientists are now planning an expedition to drill into the middle of the crater.
---
---
---
This crater, located in a remote area of the Sahara desert, was discovered by researchers using Google Earth. And that's actually not even the coolest part. Kamil, as the crater is called, may actually be the world's best preserved crater.
---
Loading page