Thankfully, it's OK to laugh a little at this scary footage of a man bouncing around inside his car while a SUV rear ends him into an oncoming semi truck. That's because Daryl Peterson, the driver in the car, managed to walk away from the crash without a scratch or any injury at all. Thank goodness for airbags and seatbelts.
---
Here's a terrifying video that shows the importance of having an airbag that works as it's supposed to versus having an airbag that works… but is a hundredth of a second late. You see one watermelon drop in slow motion and get cradled by the deployment of an airbag versus another watermelon that explodes.
---
Ford is spending a bunch of cash to inspire the next generation of robotics engineers that just might make its cars even safer one day. Called the For Inspiration and Recognition of Science and Technology Competition (FRC), the program aims to ignite passion for technology in participants aged from 14-18.
---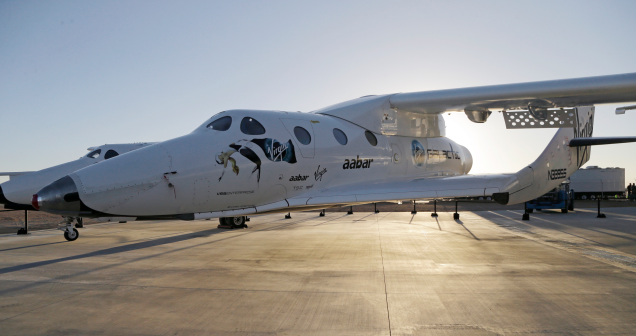 Following the tragic accident on Friday which saw Virgin Galactic's SpaceShipTwo fail catastrophically, engineers are now scrabbling to understand the cause. In a new briefing, the National Transportation Safety Board has explained that the craft deployed its braking system prematurely.
---
Virgin Galactic is reporting that there has been an "in-flight anomaly" aboard SpaceShipTwo. There were unconfirmed reports that one of the two pilots is dead. Those reports have now been confirmed. The suborbital flight took off at 9:19am PDT from the Mojave Air and Spaceport in California. Update: Virgin Galactic has confirmed that SpaceshipTwo has crashed and the California Highway Patrol has confirmed that there is one fatality and one major injury.
---
The first time I saw this video of a car crash during the Jolly Rally Valle d'Aosta 2014, I thought it was a scene from Final Destination. The second time I saw it, I thought it was some amateur fake. I've watched it multiple times now and I'm still not sure how the out of control, flipping car managed to avoid hitting people.
---
A preliminary report by the Dutch Safety Board into what caused the devastating crash of Malaysia Airlines flight MH17 has confirmed what many already feared. The report explains that the plane was downed by "a large number of high-energy objects that penetrated the aircraft from outside", causing it to explode in mid-air. All 298 passengers and crew aboard the flight were tragically killed.
---