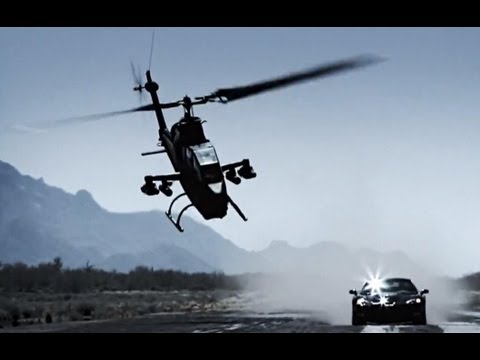 Top Gear is an international sensation, so much so that now Korea has its own version, and has since 2011. The Top Gear brand is synonymous with insane stunts that pit man's greatest machines against each other set to tense music and shot with spectacular skill, but all of that went horribly wrong one day on the set of Top Gear Korea when a challenge ended in a Cobra attack helicopter crashed into the ground. Watch the video here.
---
This video from NASA is proof that even if you land a nuclear-powered car on Mars, there's no such thing as a perfect week. The Morpheus Lander — NASA's eco-friendly lander designed to carry things like rover vehicles to the moon — had its first powered-flight test this week. Sadly, the results were fiery, explosive and downright sad to watch.
---
Apple updated Lion this week, officially bringing it to 10.7.3. Great! Only one little problem; it's apparently causing lots of application crashes and weird visual bugs. Here's how to fix it if it's all gone wrong for you.
---
his video shows the aftermath of the plane crash that has just occurred on New Jersey's Interstate 287, near exit 35 in Morris Township. At least five people have been killed, several news outlets report.
---
Having an inanimate object blow a hole in your roof after careening through the sky is a real bitch no matter what. But at least if it's a meteor or cruise missile, you understand how. But a Canon lens? What?
---
Thankfully the pilot wasn't injured, but this crash at Wisconsin's OshKosh 2011 EAA AirVenture air show is insane. Watch for yourself.
---