It's going to be a banner year for blockbuster movies, which means there will be lots of great costume choices once Halloween rolls around. And if you're partial to the upcoming Jurassic World and its dinosaurs, you'll love Lisa Glover's simple pterodactyl getup, made from completely recyclable cardboard.
---
For those days when you find just getting out of bed in the morning a challenge, this instant inflatable Hero For a Day getup will give you the confidence boost you need to face the shower, your morning commute and your co-workers. Eventually, you'll work your way up to super-villains, but let's take things one day at a time.
---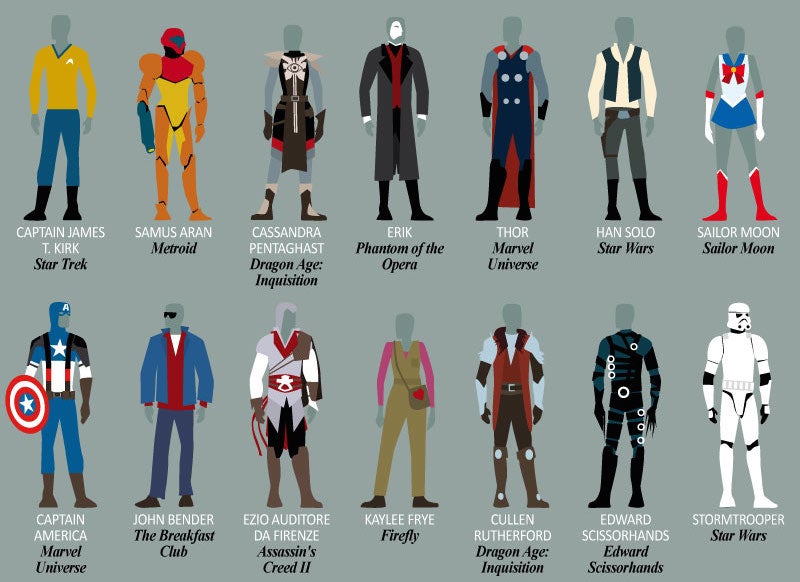 Here's a neat infographic-type, sort of poster illustration of 100 famous costumes from characters in movies, television and video games. It's fun to see the outfits that are instantly recognisable (superheroes, Star Wars, etc) against those that require a little memory refreshment (The Breakfast Club, Rebel Without a Cause, etc).
---
Last year, our pal (and former NASA JPL engineer) Mark Rober whipped up the first digital ugly Christmas sweater. Technology being technology, they just got an upgrade.
---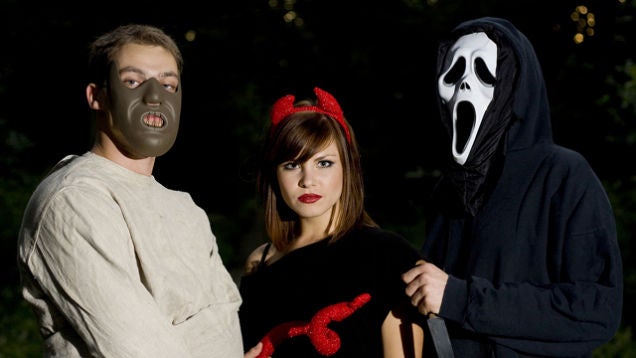 ---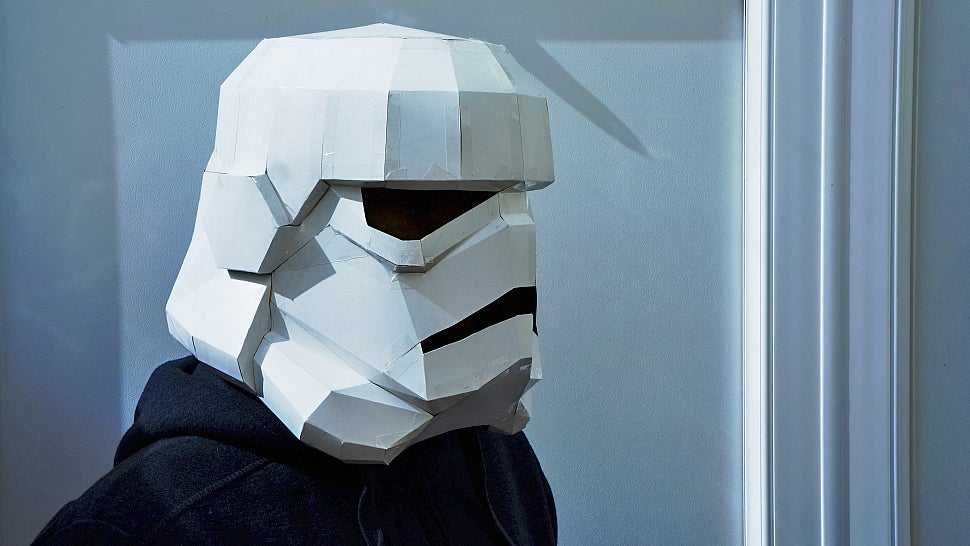 If you haven't outgrown your love of Halloween, but don't have as much time as you'd like to dedicate to designing an awesome costume, Steve Wintercroft has got your back. On his site you'll find a bunch of patterns for easy but detailed Halloween masks, including this stormtrooper getup that surprisingly detailed for being made from an empty cereal box.
---
What will people dress like in the year 2000? That was the question in 1978 when kids at Lincoln Middle School in Indiana were encouraged to participate in a dress-up contest for "Year 2000 Day." Their answer? Apparently a little bit Judy Jetson, a heavy helping of astronaut, and maybe a dash of… Darth Maul?
---
Anovos has been outfitting geeks with replica costumes from popular sci-fi franchises for years, but at Comic-Con this year the company has what is easily the ultimate power in the cosplaying universe. Based on the design created for The Empire Strikes Back, this Darth Vader getup is the most accurate, and surprisingly comfortable, costume you'll find anywhere.
---
The general rule of thumb is that the older you get, the simpler your Halloween costume becomes. And with yet another Transformers movie hitting theatres this summer, there's no doubt these Optimus Prime and Megatron-themed trucker hats, complete with masks that unfurl, will be a popular choice this October.
---