 Video: I don't especially love pistachio. I don't go crazy over tiramisu. Heck, I don't always have the sweet tooth hankering normal humans have for dessert and yet after watching this pistachio tiramisu get made, I can't help but feel as if my taste buds have all banded together demanding that I eat this right now. It looks so good.
---
Michelin-star chef Raymond Blanc gives another cooking master class in this video where he reveals the secrets of baking. Traditionally, baking has been associated with pastry, but monsieur Blanc will prove it otherwise. Prepare to drool with his delicious recipes of baked scallops, leg of lamb or baked cheese.
---
After watching this video I feel like the best microwave I've ever used sucked very badly. What you see here is a concept for the Heat Map Microwave, which would have a built-in IR camera on top and a screen on the front, effectively allowing you to see exactly when your food has been heated all the way through. Get this thing in my kitchen right now.
---
Anthony Bourdain has a new show of sorts that explores the craftsmanship of certain items and the people behind them and the first episode focuses on Borough Furnace, a small metal casting workshop that makes hand-crafted cast iron skillets. You see a bit of the process of how they turn recycled iron into cookware.
---
Video: Last week, Michelin-star chef Raymond Blanc showed us how to roast to perfection. Today, he teaches us the secrets of slow cooking. Prepare to get hypnotized once again by Raymond's personality and his mouth-watering recipes.
---
Revived sometime in the mid-1960s, sous vide is a method of evenly cooking food using an airtight vacuum-sealed plastic bag submerged in a temperature-controlled water bath, and it's become increasingly popular for home use in recent years. But instead of requiring yet another appliance that occupies precious kitchen counter real estate, GE has developed a wireless sensor that turns its new range of induction cooktops into space-saving sous vide machines.
---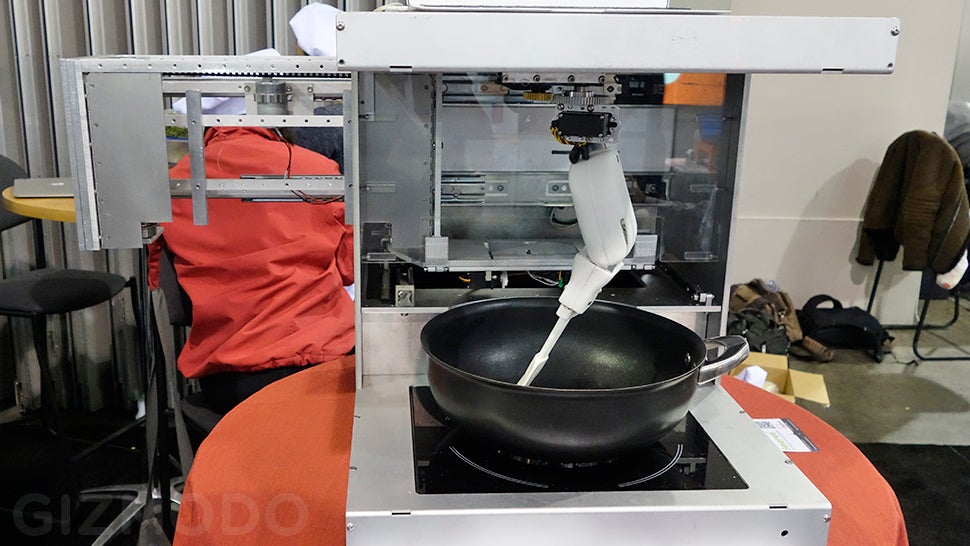 Say what you will about the quality of coffee that comes out of pod-based machines like the Keurig, the machines have caught on like wildfire. They're fast, they're easy to use, and you can instantly brew up almost flavour or type of coffee you like. And soon, dinner prep might be just as easy as using a Keurig machine, if the ambitious creators of the Cooki are able to make their machine a reality.
---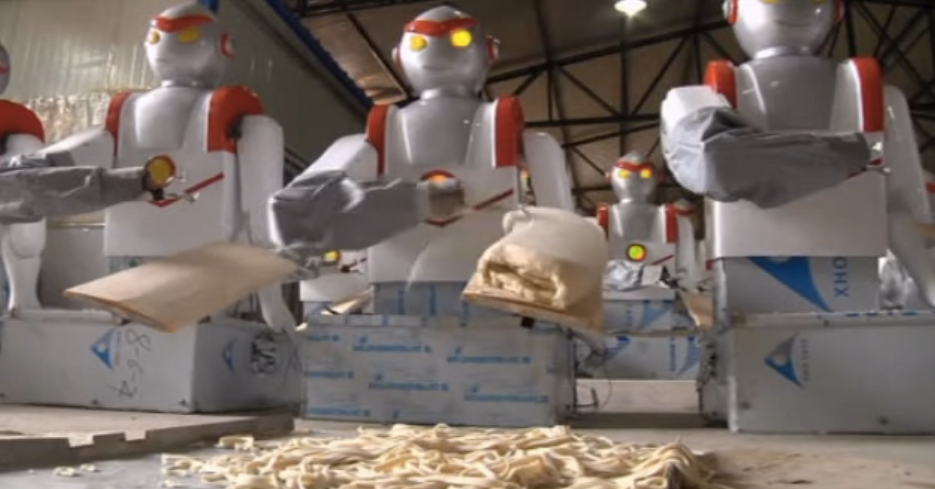 Scientists have been toying around with something called "deep learning" (a massive, internet-based robot brain) for a while now. But a newly published paper details the latest advancement in the robotic processing system: Learning how to cook simply from watching YouTube videos. Robots — they're just like us!
---