One of the reasons I desperately want to time travel is to blow the minds of people in the past with just the simplest of things today. Imagine going back hundreds of years and baking this gold 24 'carrot' cake. With a few drops of food colouring and a few edible gold leaf sheets, I'd be hailed as the greatest alchemist in the world.
---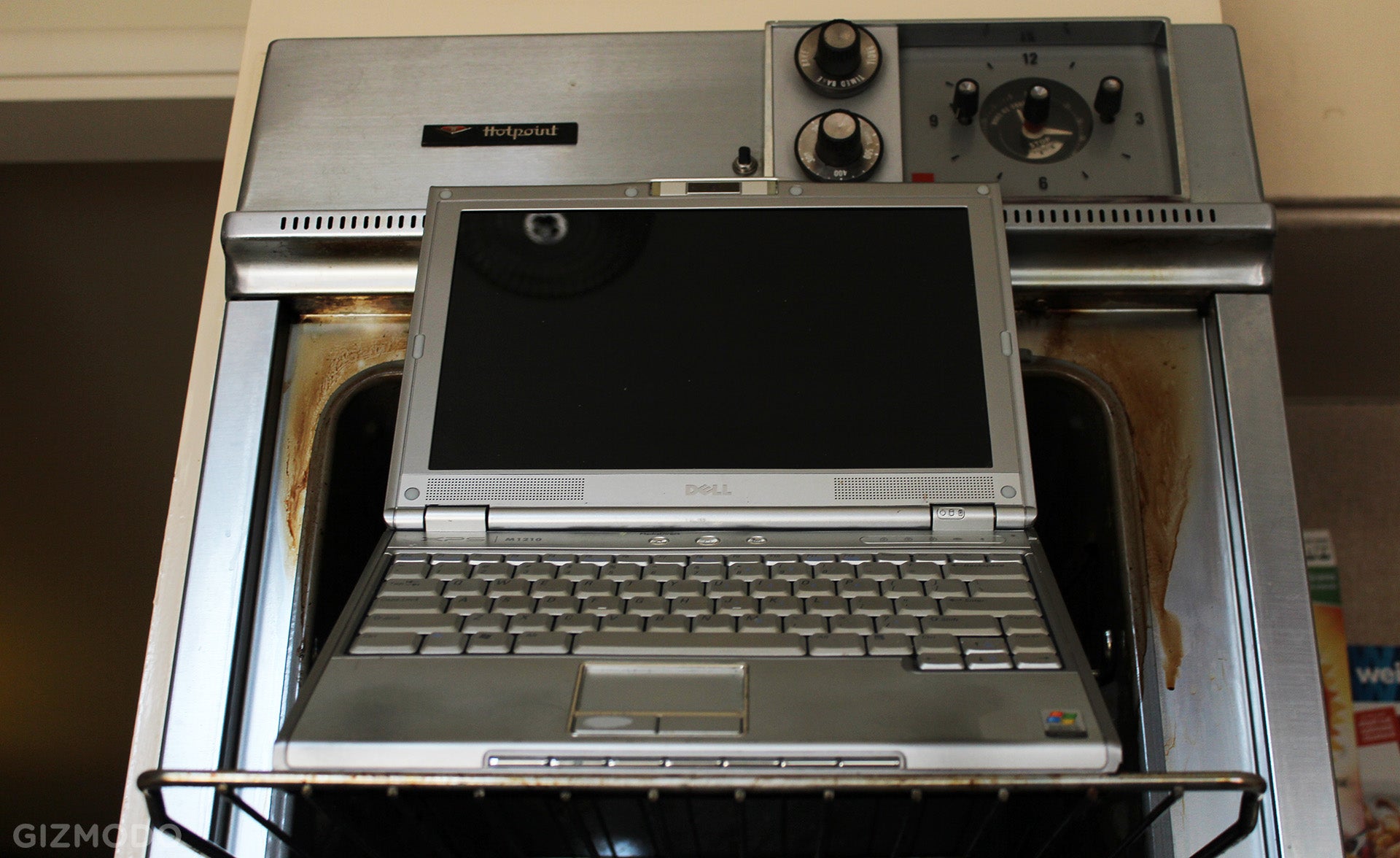 ---
Lucky Peach shows us a behind the counter look at what is probably the best pizza place in Rome (and maybe Italy? the world?): Pizzarium. Consistently placed on top 10 lists, it's famous for its pizza al taglio, which is pizza by the slice. Chef Gabriele Bonci gives us a rundown on how he makes pizza and it's pretty wild.
---
Usually when you open a pizza box that's been sitting on your kitchen counter for weeks, you're not going to find a fresh, hot slice inside. So maybe it's time to take your local pizza place off your speed dial and start making your own using this compact oven that looks like a pizza box, except that it's not made of cardboard.
--- Video: I don't especially love pistachio. I don't go crazy over tiramisu. Heck, I don't always have the sweet tooth hankering normal humans have for dessert and yet after watching this pistachio tiramisu get made, I can't help but feel as if my taste buds have all banded together demanding that I eat this right now. It looks so good.
---
Michelin-star chef Raymond Blanc gives another cooking master class in this video where he reveals the secrets of baking. Traditionally, baking has been associated with pastry, but monsieur Blanc will prove it otherwise. Prepare to drool with his delicious recipes of baked scallops, leg of lamb or baked cheese.
---
After watching this video I feel like the best microwave I've ever used sucked very badly. What you see here is a concept for the Heat Map Microwave, which would have a built-in IR camera on top and a screen on the front, effectively allowing you to see exactly when your food has been heated all the way through. Get this thing in my kitchen right now.
---
Anthony Bourdain has a new show of sorts that explores the craftsmanship of certain items and the people behind them and the first episode focuses on Borough Furnace, a small metal casting workshop that makes hand-crafted cast iron skillets. You see a bit of the process of how they turn recycled iron into cookware.
---