Believe it or not, pancake art has become a trendy way to spice up breakfast, with talented chefs showing off their golden brown creations online. But none can match the intricacy of Nathan Shields' batter-spewing spirograph machine known as the Pangraph. It's a work of engineering art unto itself, but the pancakes it produces are truly impressive.
---
Designed by Massimo Castagna and made in Italy, this gorgeous all-glass pot defies the saying "a watched pot never boils", because it encourages chefs to stare in awe at whatever they're preparing for dinner, while it cooks.
---
Believe it or not, when camping you can't just survive on toasted marshmallows and s'mores. You need vitamins and protein to keep you fuelled through canoe trips and hikes, but don't toss that pointy stick just yet. Grandpa's FireGrill is compact enough to bury in a backpack, but jam a stick into the end and suddenly you've got the perfect tool for cooking burgers or freshly caught trout over a roaring fire.
---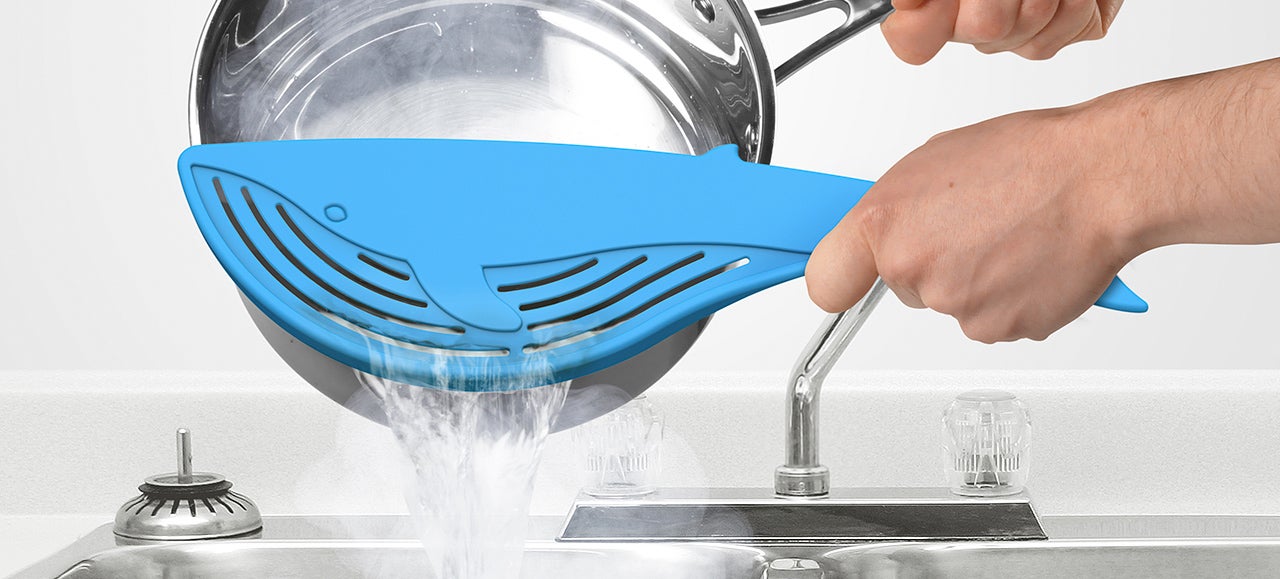 If adorable is the only criteria you look for in kitchen accessories, your hunt for a new pot strainer just ended. Taking inspiration from how a Blue Whale strains the ocean for krill using the baleen in its mouth, Fred & Friends' $US10 Big Blue pot strainer quickly drains a pot leaving only pasta, veggies, or whatever you've boiled behind.
---
When you're cooking, you can toss almost any series of ingredients into a pan and end up with something edible. But when you're baking, you need to pay close to attention to precisely measuring out ingredients so your creation turns out as expected. So as with anything requiring precision, it's best to leave it to a machine — like the PantryChic automatic dispenser.
---
The bread and butter at US restaurant Razza Pizza Artiginale is made by James Beard Rising Star Chef semi-finalist Dan Richer. He's the chef behind the restaurant, and might be more obsessed with bread and butter than any person on the planet. This video shows how he made his restaurant's bread and butter the most delicious.
---