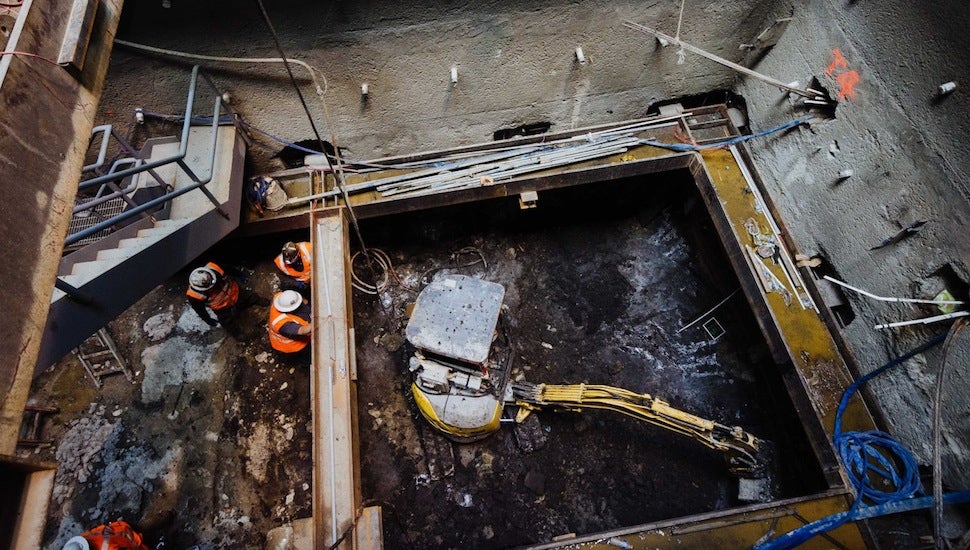 ---
Connecting Alaska to Argentina, the Pan-American Highway runs some 48,000km north to south. Construction to widen the highway briefly stopped, however, to make way for dead whales back in 2010, when workers digging through a remote stretch of the Chilean desert found a huge trove of bones millions of years old. Now, scientists think they have figured out how the extinct whales ended up on land in the first place.
---
What an amazing building this turned out to be, the new Abedian School of Architecture at Bond University in Queensland, Australia. Designed by London's CRAB studio — led by Gavin Robotham and Sir Peter Cook, whose work you might know from Archigram — the 2500sqm structure has just been completed and now faces the hard test of everyday use.
---
New skyscrapers will do anything for attention — which is why an under-construction supertall in Los Angeles, soon to be the tallest building on the West Coast, is trying to break another record too. Starting Saturday, construction crews will pump 16,000 cubic metres of concrete onto the Wilshire Grand site, which might make it the largest continuous foundation pour in the world.
---
---
---
Called the "silent epidemic," a little-known fungal disease called valley fever has become 10 times more common in the past decade. Its fungal spores are being spread by dust storms in the American Southwest. Exactly why valley fever suddenly increased has nagged at public health officials, but a piece in The New Yorker suggests something quite prosaic is partially responsible — construction.
---
For the last four years, the Dredge Research Collaborative has been looking at dredging and erosion control as a form of often unacknowledged landscape architecture. Part of their work is a series of festivals they're calling DredgeFest that celebrate and examine the role that dredging plays in landscaping. Their next event is in Louisiana. Gizmodo asked them to explain why.
---