"It is easy to invent a flying machine," said the 19th-century aviation engineer Otto Lilienthalmore, "[and] difficult to build one; to make it fly is everything." The challenge of air (and later, space) travel began not with building aircraft, but with building a realistic simulation machine in which to test those aircraft.
---
With 11 open-pit facilities producing over 45 million tonnes of coal annually, the Kuzbassrazrezugol (KRU) mining company isn't just the biggest company in the Russian Federation, it's the single largest coal exporter on the planet. And to empty its Bachatsky open-pit coal mine — one of the largest such mines in the region, producing 8.7 million tonnes annually — as efficiently as possible, KRU relies on the world's largest dump truck: the Belaz series 7560.
---
Aircraft carriers are, how to say, big. Building them is a lot easier if you have a really, really big crane. Meet Big Blue. She's the largest crane in the western hemisphere, and she's hard at work piecing together the new Ford-class aircraft carriers in Newport News, Virginia.
---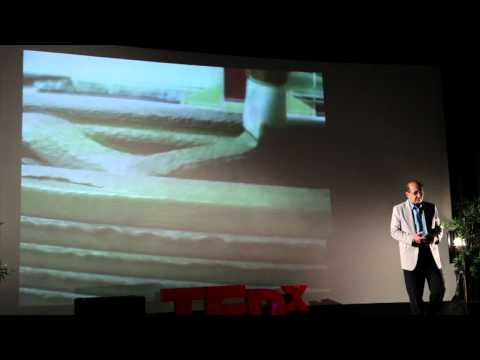 We've seen 3D printers used for everything from iPhone cases to makeshift weapons, but if you think bigger, what can these new printers really be used for? Could you really make your own house with a 3D printer in less than 20 hours? Turns out you can, and the technology is now set to be used by NASA for a future Moon colony.
---
A German heavy equipment manufacturer decided it would try to impress potential buyers — or maybe just people with a fetish for construction equipment — by using a series of massive cranes to lift each other.
---