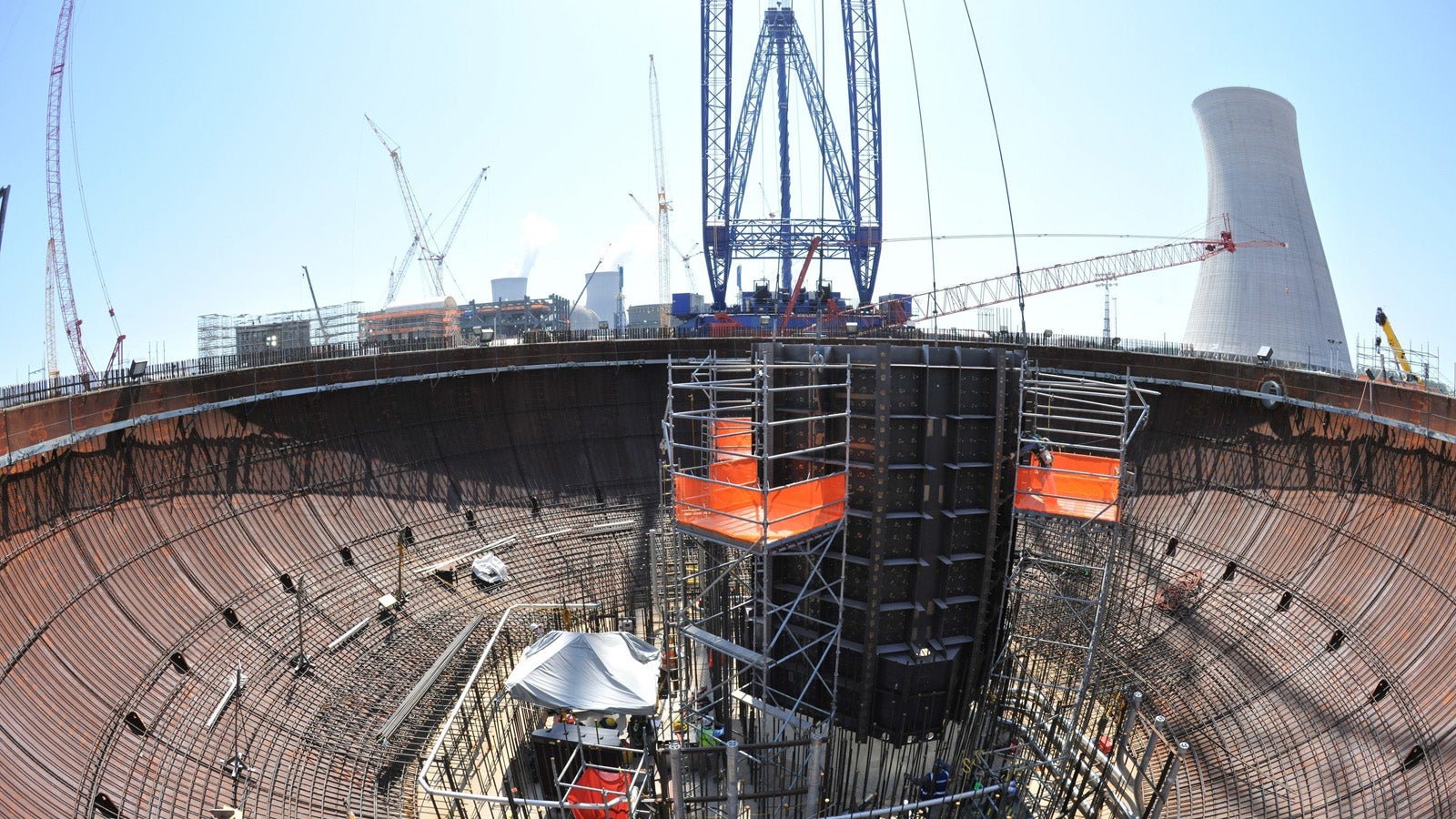 Maybe renewable energy sources like solar power are not enough to cover our increasing energy demand right now. In the panoramic photo above you can see the housing of a new 1100 megawatt Westinghouse AP1000 nuclear reactor that will help bridge the gap.
---
Bertha, the world's largest tunnelling machine, has been stuck under downtown Seattle since it broke in December 2013. Engineers have had to concoct a massive and expensive rescue plan — essentially a whole construction project in itself. And yesterday, the Bertha's broken cutter head was finally hoisted out of the Earth.
---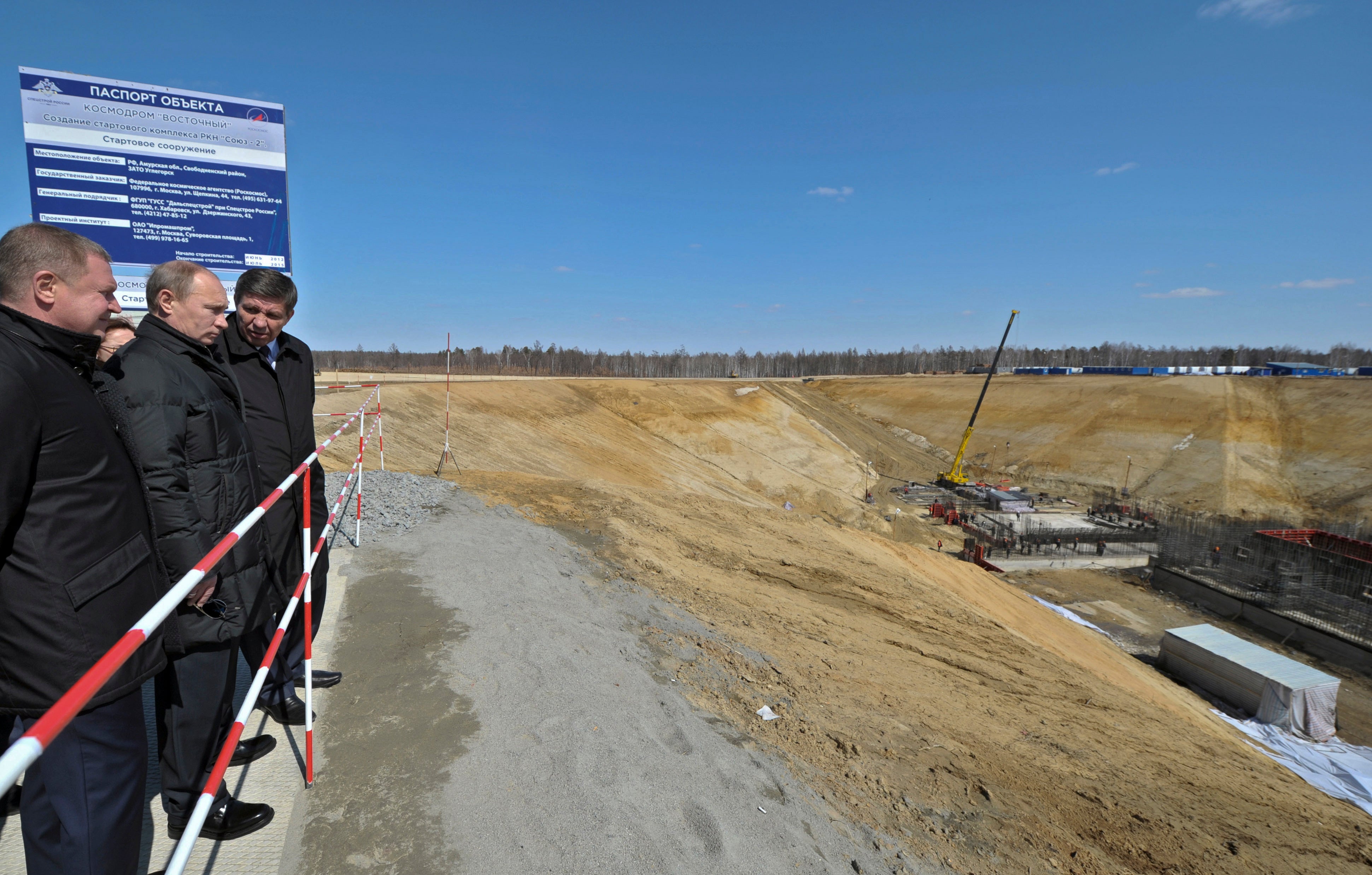 ---
Construction teams around the world rely on bitumen — an incredibly sticky by-product of crude oil production — as the main binding agent for asphalt. But a team of scientists reckon that a compound found within plants could help replace it, making road-building a greener, more sustainable practice.
---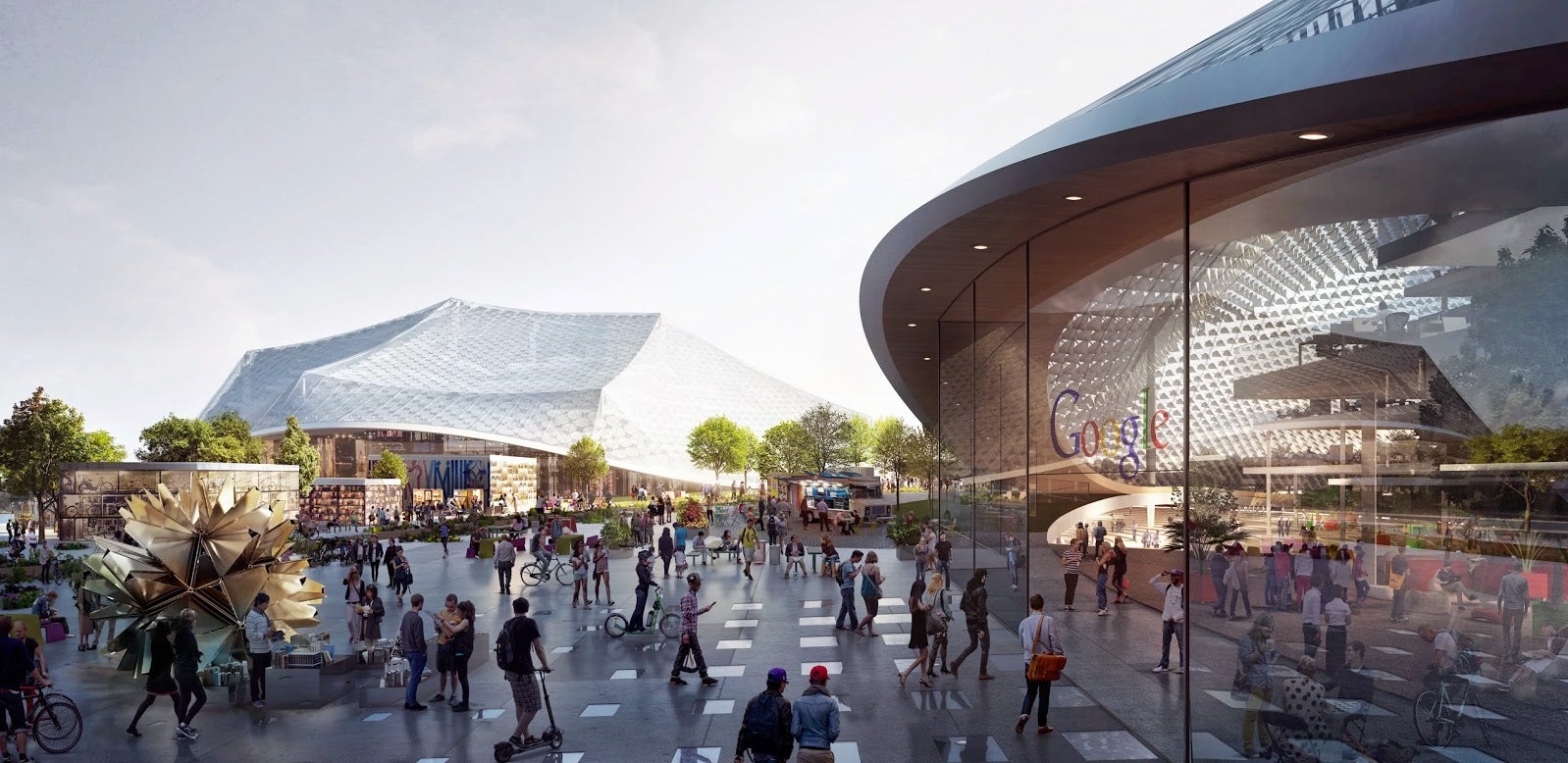 Apple is building a spaceship. Nvidia will work inside alien polygons. Amazon has its orbs. Soon, Google might have an crazy new headquarters of its own: A series of giant, transparent canopied buildings filled with open spaces for Googlers to congregate.
---
We take giant man-made structures for granted. Whether erected in decades long gone or constructed anew from a distance, they are just there. When Joseph Blum set out to photograph the building of the new Bay Bridge connecting San Francisco and Oakland, he wanted to get face to face with action bringing such a project to life.
---
When the Miami's Patricia and Phillip Frost Museum of Science opens in 2016, it's going to have an absolutely bonkers aquarium — imagine a giant camera lens, tilted on its side, that lets visitors walk below the tank and look up into it. Building it, as you might expect, entailed a feat of perfectly-timed engineering.
---
What do you want to be when you grow up? A baseball player? A doctor? A blogger (LOL)? How about a badass who carves caves through the Earth to improve the lives of millions in America's greatest city? That sounds pretty heroic. And, right now, hundreds of hard hat-wearing workers are tackling that grand task underneath New York.
---