Loading page
If those nesting USB plugs look familiar, you've been reading Gizmodo for a long time. Back in 2010, the stackable USB plug wasn't much more than a big-spoon/little-spoon concept, but now it's almost real — by which I mean it's on Kickstarter.
---
The future of cables is finally coming and it's god damned fantastic. Welcome to USB Type-C.
---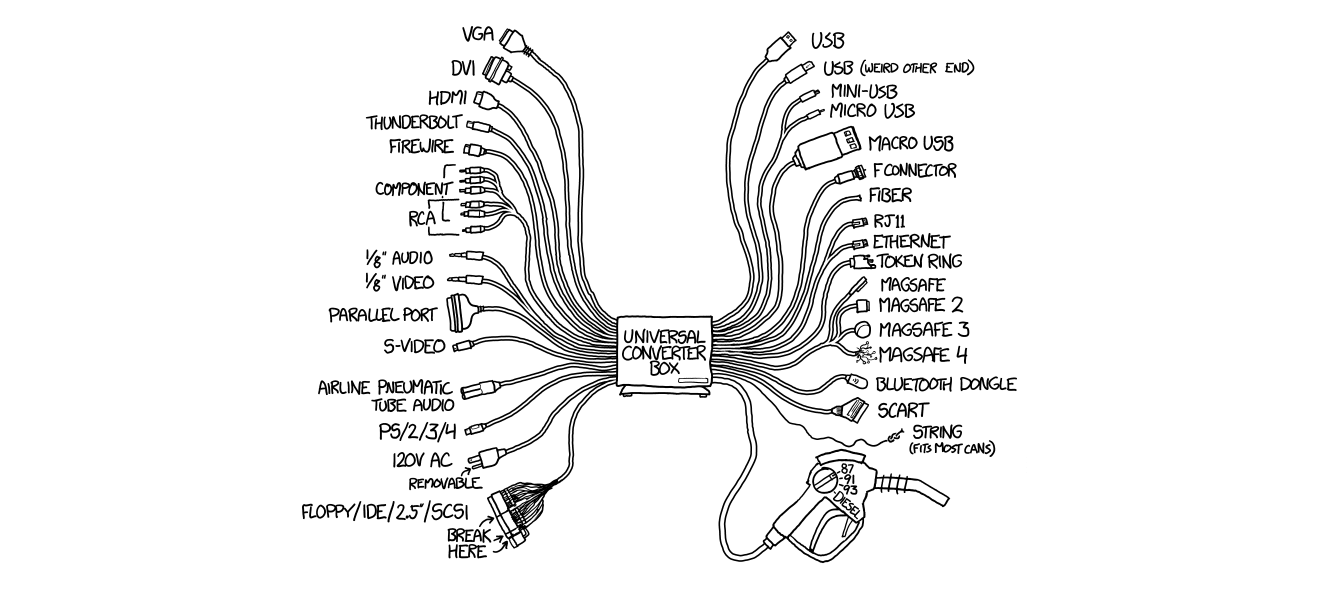 ---
---
Over a year ago Apple filed a patent application for adding a MagSafe-like connector to iOS devices. Unfortunately, their newly granted patent may sound like MagSafe's coming to iPads and iPhones — but this isn't it.
---
There's nothing like a good DVI to better your watching/gaming/skyping experience. And Kanex's new dual-link DVI will hook you up with resolutions up to 2560×1600 on a 27-inch Apple LED Cinema Display. That is, as long as you've got a PC or Mac with a good graphics card. Just remember, if you're Skyping with this baby, check your hair first. $US150. [Kanex]
---
Loading page