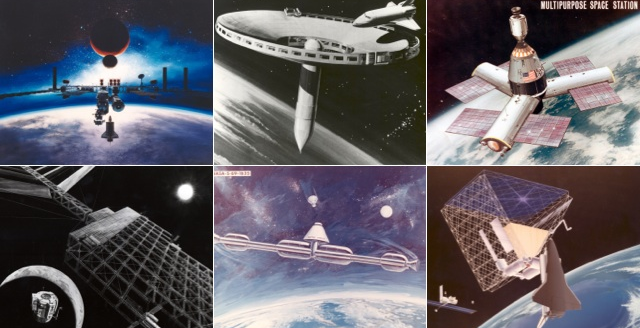 ---
Designer Jake Rich has come up with a better design for the microwave that no longer requires a permanent parking spot on your kitchen counter. His Mediumwave concept has a footprint about the size of a dinner plate, and the traditional metal box form factor of microwaves of old has been improved with a removable dome lid that makes it easier to monitor and stir food as it's being heated.
---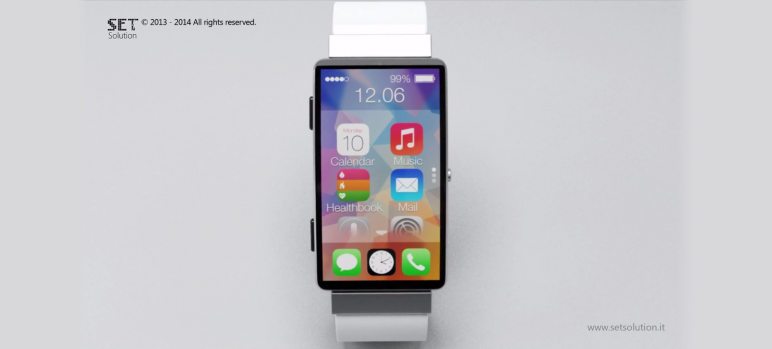 The iPhone 6 is said to be bigger than its forebears, and, if the latest rumours are to be believed, the iWatch won't exactly be petite either, with a screen said to measure 2.5 inches diagonally. Armed with that snippet of possible information, SET Solution has put together a (fairly) plausible-looking iPhone concept.
---
Jonathan Lowe — a product design student from Staffordshire University in the UK — came up with Xitus, a clever gadget that helps you escape from a building on fire when the only way out is trough the window. Place it on the edge of the window, climb over and a controlled descent device will take you to the ground gently.
---
Mastering the perfect golf swing is a lot harder than it looks, and putting is even harder than blasting a golf ball down the fairway. So while it will probably never be approved for use in PGA tournaments, the Jedi Putter — designed by students at Rice University — provides real-time feedback helping an amateur golfer master their putting game.
---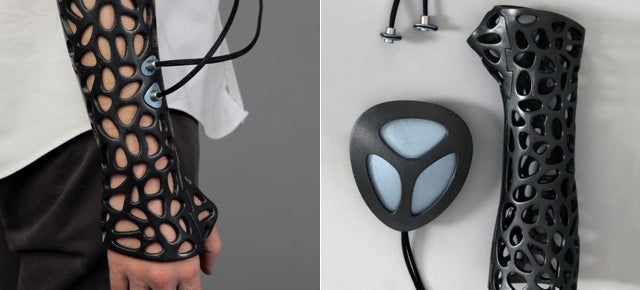 Old-fashioned casts are nasty, a festering stinksleeves that you wear like a medieval torture device for what seems like forever. 3D-printed casts take care of the smell and itch issues, and now Deniz Karasahin has designed the next step: a custom cast with an ultrasound device to speed up bone healing.
---
The internet is a fire hydrant of content. Keeping track of the pages you enjoy is a pain. A team of UK design students has a conceptual solution: Amoeba, an electronic monocle that files away the pages you find most interesting, as measured by your biofeedback response. It's the emotion-tracking Google Glass you always wanted!
---
At one time, the military actually tried to develop inflatable planes that were strong enough to fly but easy to transport. Those never materialised, but the technology involved — a drop-stitch fabric that can be inflated to very high pressures — has enabled Volvo to create an inflatable child car seat that's just as safe as everything already on the market.
---