There was a time when computers were easy to spot: they filled rooms, blinked lights and whirred with fans. But these days computers are becoming harder and harder to see. In fact, you've got at least one in your pocket right now.
---
---
---
When we watch movies, we pay attention to specific parts of the scene and focus on different actors and look at certain things on the screen. Most of what we see is influenced by what the directors want us to see, our attentions are easy to grab after all. So what if you showed the same movie to computers? What would they see? How would the movies look to them?
---
That screen you're staring at all day is screwing up your eyes, but you don't do anything about it. For years, Gunnar Optiks has sold glasses that help take the strain off, but let's face it, they make you look like an arsehole. So Gunnar is trotting out a new line of glasses that look more like beachware than nerd glasses. Now you can be the the person everyone stares at while you're trying to work — for a good reason.
---
It's a concept, but it's a super fun one. Toshiba's shape-shifting concept 5-in-1 PC somehow manages to be a laptop, a tablet, a convertible tablet, a canvas and a presentation TV-type device. A few of those five might be redundant (and/or useless), but it's pretty freaking sweet to see one computer try to be everything you want it to be.
---
Nothing. If nothing meant becoming lulled into hypnosis as two machines battle each other out in a human game that can be interpreted through specific algorithms. If nothing meant secretly betting on which computer is superior. If nothing meant enjoying the beats and pulses of anticipation as each screen throws out its pick. If nothing meant I could waste hours watching these two go virtual hand to hand with each other.
---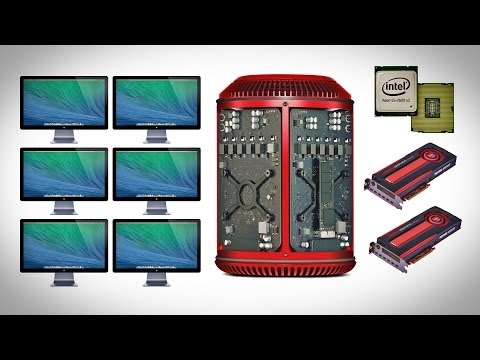 The cheapest Mac Pro you can buy, Apple informed us last week, will cost you $3999 in Australia. That's a pretty penny, sure, but not outrageous for a workstation these days. What if, though, you spec it out as far as you can go? That's when we hit new car territory.
---