My iPhone isn't so much a phone as it is an SMS and email device, which is to say I talk on the phone not nearly often enough to warrant calling it that. But, hey, the name seems to have stuck.
---
Some of us would probably prefer for all of Apple's Siri ads to feature Zooey Deschanel asking inane questions. But Zooey/Siri jokes are getting a little tired — and the Samuel L. Jackson ones never caught on. Luckily, two new Siri spots aired this evening, both featuring the inimitable John Malkovich.
---
Here's how you know your phone's camera is powerful. If it has 41 freaking megapixels. Here's how you know to trust your powerful cameraphone. If it's used to make a commercial about itself.
---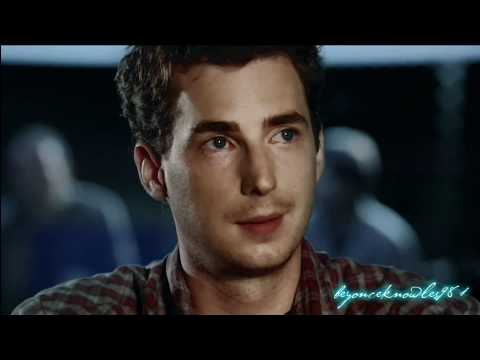 You guys know Brian Barrett, he's a Senior Editor on the US edition of Gizmodo. GIFs made from his commercial appearances make the rounds in our internal chats all the time, so we thought we thought we'd let you guys in on the fun. So please, sit back, and bask in his boyish charm.
---
It's about .co domain names! It has girls in it! Danica Patrick! Jillian Michaels! Bodypaint! And… it predictably teases you into going to GoDaddy's website to "see more". Oh yeah, and it predictably sucks.
---
Crushing glowsticks for their oozy neon contents and spraying it all over the place in a room filled with paint and loud music sounds like a wonderful way to conclude a drug bender. It's also a super yogurt commercial!
---
This Lenovo laptop is said to boot up in just 10 seconds. Pretty speedy, but can it boot up and launch its own parachute while in freefall? Will it survive?? Thanks, Lenovo. You're making me want to see you fail.
---
Keith Olwell and Elizabeth Kiehner had an epiphany last year. At a TED talk, the two New York advertising executives learned that captive monkeys understand money, and that when faced with economic games they will behave in similar ways to humans. So if they can cope with money, how would they respond to advertising?
---