Somersby Cider in the UK created a cheeky commercial that pokes fun at Apple product launches by imagining a world where buying hard cider is like getting a new iPhone. The Genius Bar would be a real bar, and workers would talk about how many cores inside the apple, how many pits and how to use the "in to face" and dock the glass of hard cider.
---
If you need some entertainment this morning, check this out: it's a mashup commercial that uses nearly every commercial that was used in the Super Bowl. It's all combined into a "Gangnam Style" soundtrack and the Samsung couple's (Paul Rudd and Seth Rogen) narration.
---
---
An elderly couple sits on a bench overlooking a snowy park. The woman looks up at her partner, lovingly, and he returns the glance with a grin. The piano music swells, and they go back to observing the park. This is, of course, an ad for porn.
---
You know when you watch a beer commercial or an ad about fruit or anything relating food and think, man, that looks absolutely delicious? And then when you go to the market to get that same exact food, it looks absolutely nothing like the commercial. It happens every time! How do ad men make the products look so good? With awesome slow motion apparently.
---
When Charlie bit his brother's finger in 2007, the entire internet fell in love. It's one of the most popular YouTube videos ever at nearly 500 million views and those adorable little boys could do no wrong. Until, well now. Five years later it looks like the family has teamed up with Ragu to slang tomato sauce using the old viral video. What?
---
My iPhone isn't so much a phone as it is an SMS and email device, which is to say I talk on the phone not nearly often enough to warrant calling it that. But, hey, the name seems to have stuck.
---
Some of us would probably prefer for all of Apple's Siri ads to feature Zooey Deschanel asking inane questions. But Zooey/Siri jokes are getting a little tired — and the Samuel L. Jackson ones never caught on. Luckily, two new Siri spots aired this evening, both featuring the inimitable John Malkovich.
---
Here's how you know your phone's camera is powerful. If it has 41 freaking megapixels. Here's how you know to trust your powerful cameraphone. If it's used to make a commercial about itself.
---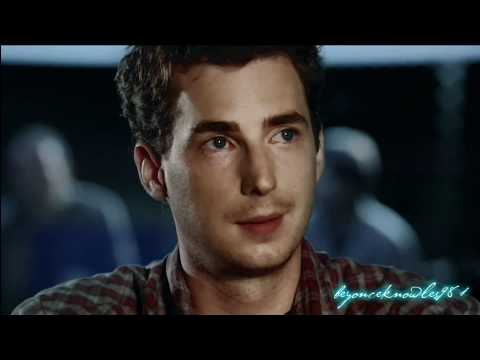 You guys know Brian Barrett, he's a Senior Editor on the US edition of Gizmodo. GIFs made from his commercial appearances make the rounds in our internal chats all the time, so we thought we thought we'd let you guys in on the fun. So please, sit back, and bask in his boyish charm.
---