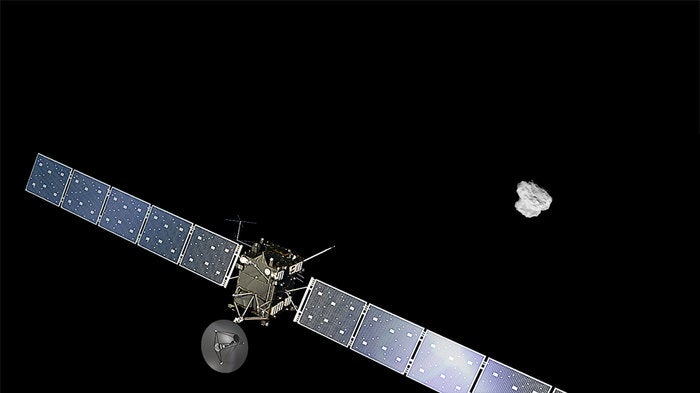 ---
Briefly: All photos from space are cool, but this photo of Comet 67P/Churyumov-Gerasimenko is simply masterful, the most spectacular of all the photos of the comet so far. Worthy of a Kubrick movie frame.
---
Goodnight, Philae, though not, we hope, goodbye. The lander is now in sleep mode, keeping "all instruments and most systems on board shut down." Thankfully, engineers managed to gather all the collected comet data before Philae's batteries were depleted. If we're lucky, it may wake up when it gets closer to the Sun.
---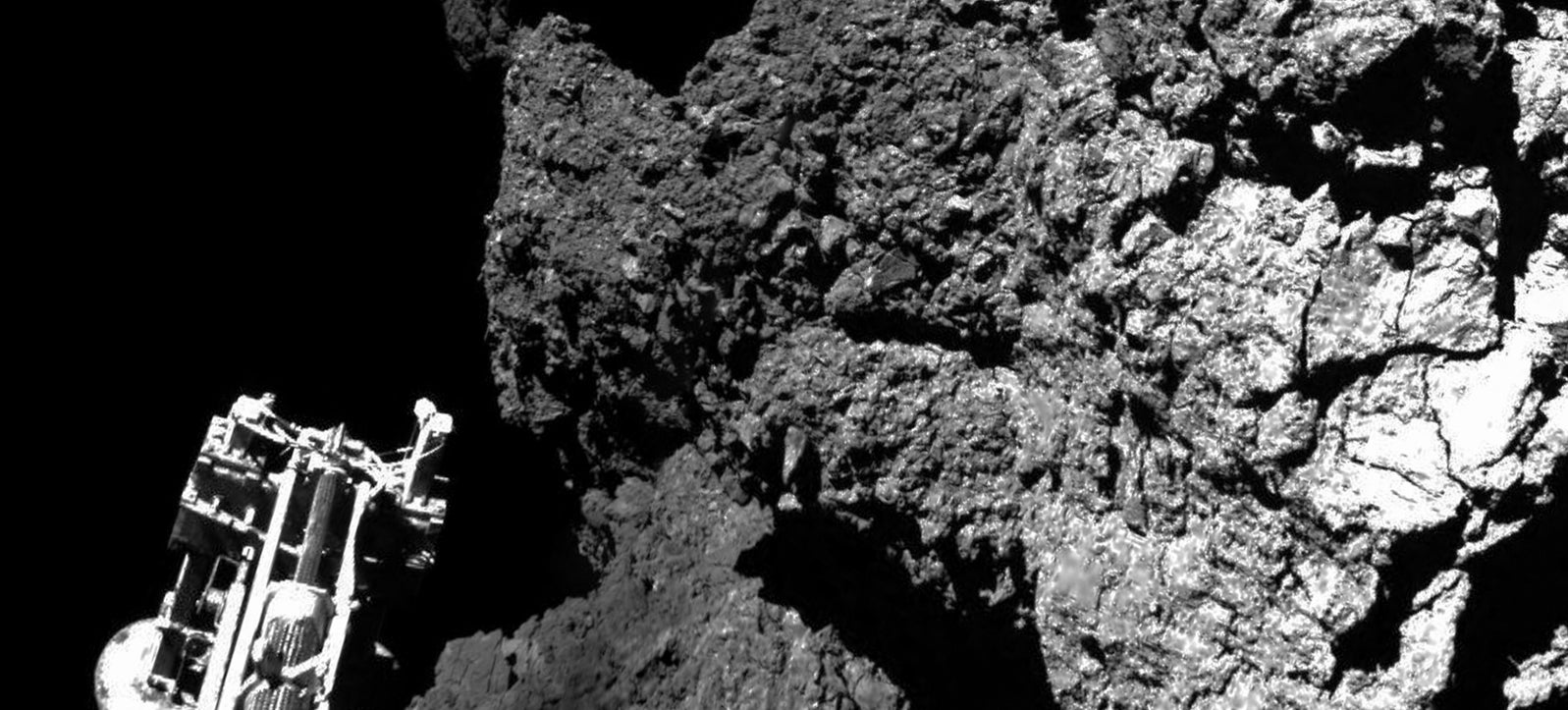 ---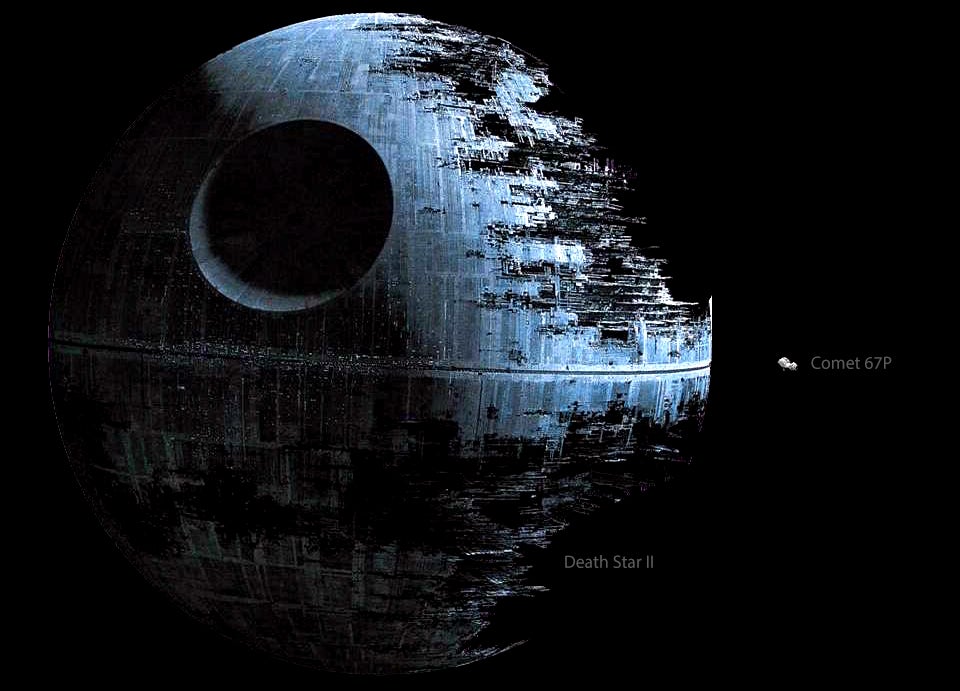 Christopher Becke, a high school physics teacher, made this outstanding size comparison showing what the Comet 67P/Churyumov-Gerasimenko would look like next to famous spacecrafts from science fiction. His images show the comet next to ships from Star Trek, Star Wars, Firefly and Battlestar Galactica.
---
Apparently, the spacey audio track from Comet 67P and mix it with the orchestral performance of Nikolai Rimsky-Korsakov's Flight of The Bumblebee? Universal perfection! Just listen to this awesome mashup.
---