---
If you want to scientifically impress your friends tonight (or look like a hoity toity smartypants), you can tell them what the colour of fireworks really mean. See that explosion of electric white? That's white-hot metal flakes. Gorgeous red array? Strontium Carbonate. It's all about the chemicals, baby.
---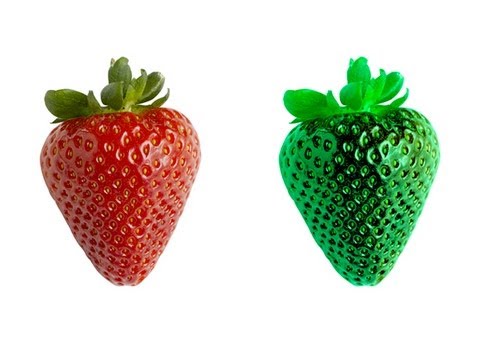 It's probably one of the most basic philosophical questions of childhood; "What if what I see as red is what you see as green, and we just never know?!" Well childhood and stonerdom. OK, and maybe the rest of us too. It is, after all, an intriguing proposition that mankind's understand of colour is based on a sort of misunderstanding.
---
I saw these baseball bats and thought, Wow, Pantone baseball bats, I'd love to smash something up real good with something so sophisticated. But it turns out they're not. Well screw that to hell. They should be, along with these…
---
The video description says it's a 60 second experiment with the colour Indigo but that's sort of underselling the beauty of it. There is indigo, yes, but also beautiful smoke, dyed colours and sparks! I don't know why but I've watched it 10 times already. [Paul Octavious via Mappeal]
---
Daily readers know we rarely comment on colour changes, so when a new shade crosses our pages, you know it's worth ogling. The HTC Legend, which in my opinion is the most gorgeous phone around, now comes in black.
---