Looks like the way we drink soda is about to get a whole lot smarter — or, at the very least, more connected. OpenStack Engineering Manager Alavaro Lopez Ortega stumbled across the fact that The Coca Cola Company recently registered no less than 16 million MAC (media access control) addresses. The question is: What exactly is Coke planning on doing with that much networked hardware?
---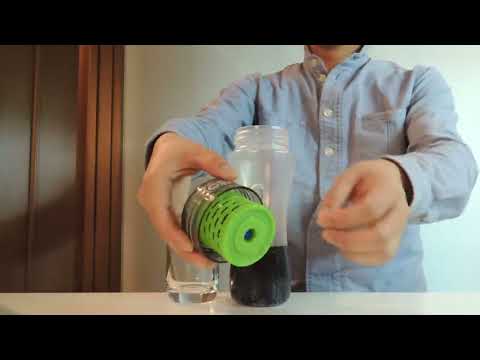 I have so many questions about being able to filter water out of Coke. I don't even care why. But does it taste like Coke-flavorued water? Or water-flavoured Coke? Or maybe even just carbonated sugar water without the cola? The guy makes it seem like it taste disgusting and that's the complete opposite of Coca Cola. Does that mean Crystal Pepsi is hiding inside Coke?
---
Coca-Cola has long been associated with the holidays: from polar bears with questionable diets, to the myth that the company created our modern image of the man in red. But this year the company's Christmas marketing efforts completely miss the mark. Instead of turning caffeine addicts into spies for a free bottle of sugar water, Coke vending machines in Europe are giving out free soft drinks in exchange for karaoked Christmas carols.
---
---
Most marketing stunts are just plain annoying, but every once in a while one comes along that doesn't make you completely hate the company behind it. Such is the case with this cross-promotion for Coke Zero and the new James Bond movie, Skyfall, which turned unsuspecting travellers into James Bond for one very exciting minute.
---
I once loved everything about soft drink. Its amazing refreshing ability, its sweetness, its bubbles — it was magic in liquid form. But of course it came with the cost of ridiculous amounts of sugar and calories. So I cut back. But for people who don't cut back on soft drink? Watch out. Here's what would happen if those cute Coca-Cola polar bears really drank soft drink.
---
iPhone users in Brazil who also subscribe to a magazine called Capricho recently got an extra bonus in one issue. But it wasn't a promo code for a free iTunes track or anything like that. No, it was a special printed cover that turned the rolled up magazine into a passive amplifying speaker for their phone.
---
Apparently in many parts of Central America, expensive soda drinks like Coca-Cola are served up in plastic zip-lock bags — instead of glass or plastic bottles — so they're more affordable. And so the iconic and highly recognisable shape of the Coke bottle isn't lost, the sugar water maker has created these Coca-Cola bags as a low-cost alternative to its traditional packaging.
---