---
After our call to stop drinking bottled water, we asked for reader advice for how to kick a bad habit. You responded with with hard-earned wisdom and tips for how to cut back or cut out everything from sugar to smoking. Here's how to break free.
---
So many of us wake up in the morning and immediately seek out coffee like the brown water addicted fools we are. ASAP Science, however, explains that that is completely the wrong way to do it. We're not maximising the caffeine or our body's natural energy, instead, the right way to drink coffee is to wait.
---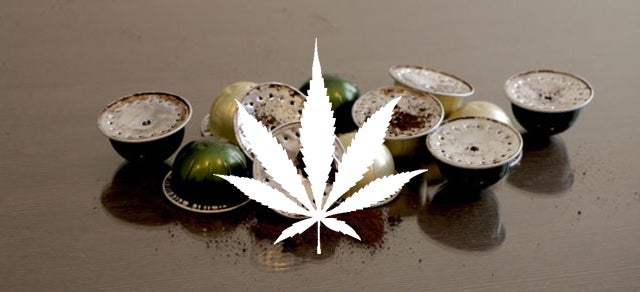 Coffee pods generally produce pretty awful coffee. However, a burgeoning number of US companies now sell coffee pods that come with a dose of THC! So now these coffee pods produce awful coffee that also gets you high.
---
Good passwords are obviously important for banking apps and sensitive email accounts, but a new scam highlights why you should never, ever use a crappy password, even if you're just signing up for a mediocre franchise coffee house rewards card. Starbucks app users are getting their bank accounts drained by password-guessing thieves.
---
Briefly: This wonderful coffee mug, available over on Human, is the perfect way to show your love of the Legend of Zelda games without hitting your co-workers over the head with your obsession. The $US19 mug is wrapped in a cartoony collage of items and treasures found in the games, and if coffee isn't what you use to replenish your own hearts mid-afternoon, you can of course fill it with any potion of your choosing. [Look Human via GoNintendo]
---
If you like coffee as much as I do, New York City is the place you want to be. Filmmaker James Casey shares New Yorker's obsession with coffee and shows them talking about it in this neat video that made me crave a cup of deep black joe.
---