If your office doesn't pay for a cleaning service, and every employee is left to wash their own dishes, you'll want to maximise every cup, plate and spoon you bring to work. So when it comes to caffeine you might want to swap your current mug for this $US14 double-duty alternative that holds 160mL of coffee, or 45mL of espresso when flipped upside-down.
---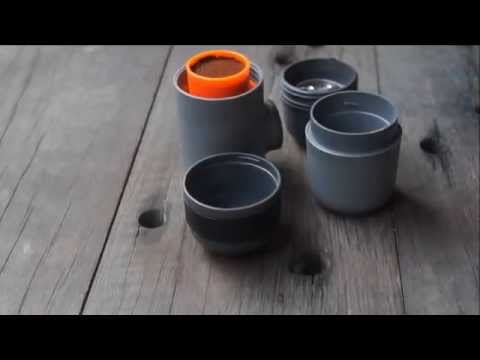 As addictive mind-altering substances go, coffee is actually pretty hard to hit up on the move. If you're out of range of a Starbucks, getting a hot, caffeine-rich epsresso generally requires a 20-pound machine and mains electricity, which is exactly the first-world problem this dinky espresso machine exists to tackle.
---
When Keurig announced its new Keurig 2.0, it came with more than just the ability to brew larger 900mL K-Carafe cups. It also came with measures to ensure only Keurig-approved cups could be used. Those measures didn't work.
---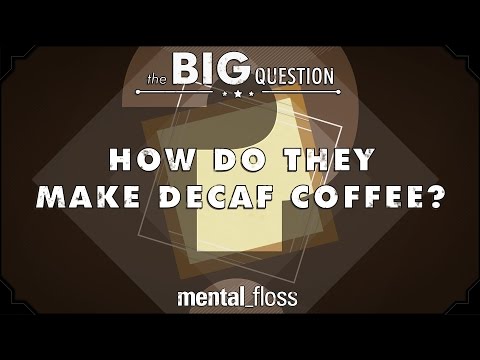 Video: If you've ever wondered how it's possible to make decaf coffee — which you can buy in whole-bean form — when the caffeine is inside the damn bean, then you're not alone. Fortunately, there is an answer, and it's in this video.
---
If you're what many would consider a coffee "snob", you might prefer to brew your elixir using the manual pour-over method for ultimate control. This Norwegian machine provides the convenience of automation with the quality of a pour-over in one pretty striking package.
---
Need an alarm clock? You're spoilt for choice, depending on how eager you are to chase it around the bedroom. Loud noises aside, we all know the key to really waking up is injecting caffeine via one's teeth, a task designer Josh Renouf can mostly help you with, if he ever mass-produces his "Barisieur" — an alarm clock and coffee-cooking station all in one.
---
Flóra Borsi is fascinated by the beauty of coffee. And so she made this stunning series of pictures where New York City skies are dyed with coffee and the clouds are made of cappuccino foam. It's like the whole city is submerged in a gigantic cup of latte — and some how it is, considering New Yorkers' love for coffee.
---
If you think a fancy new lid is the only way you can upgrade a disposable coffee cup, you clearly haven't seen what ad agency DDB came up with for a South African chain called the Seattle Coffee Co. For a limited time its paper sleeves that prevent burns (and lawsuits) were upgraded with a free sample of Orbit mint gum to help eliminate coffee breath the rest of the day.
---
For all our crippling caffeine addictions, the disposable coffee cup is a highly imperfect art at best. Seattle-based company Vaporpath wants to change that with a total coffee cup lid overhaul. But is the fancy new redesign actually superior to its classic brethren? We decided to find out for ourselves.
---