The next time you're trying to sneak a drink into a venue that wants to charge you an arm and a leg for a beer, leave your giant bladder-filled sombrero at home. Skateboarding brand Enjoi's Beer Hunter Jacket provides a better solution: a couple of insulated cooler pockets for keeping bottles and cans chilled.
---
Other than lasers and Elon Musk, magnets might be the most superhuman objects we have on this dear Earth of ours. They can make things fly, they can make things stick, they can demolish laptops, they can make you squeal and scream and feel like a kid. Another thing magnets can do? Make clothes. The two dresses above were "grown" using magnets.
---
Just because the weather outside is frightful, doesn't mean you have to stay indoors huddled close to a delightful fire. There's plenty of things to do in the winter that don't involve shovels or shopping. So with this collection of self-warming garments and accessories, you'll have no reason to fear venturing out into the cold. In fact, you'll be so cozy you may never want to venture back indoors — it's just too bad batteries don't last forever.
---
---
Taking the geeky fanboy t-shirt to a whole new level, ThinkGeek's just added this wonderful Spiderman tee to its collection that actually gives the wearer a Spidey-sense for when danger approaches from behind. But instead of a radioactive spider bite, a proximity sensor clipped to the back of the shirt provides the superpowers.
---
Adidas isn't the first company you think of when you think running, but its new Energy Boost shoes are getting a lot of hype. "Breakthrough for running shoes," it says. Big claims, but, surprisingly, it's backed up by the performance.
---
Shoe companies have been mass-producing sneakers since the Converse All Star first appeared all the way back in 1917, and their designs have changed immensely since. But how did we get from no-frills kicks to Jeremy Scott's garish winged monstrosities? A print from PopChartLabs shows the evolution over almost a century of sneaker design.
---
You can avoid it for as long as possible, re-wearing outfits again and again, but eventually the awfulness that is laundry day will come. It's even worse if a clothesline is involved, requiring you to painstakingly hang garments instead of just cramming them all in the dryer. This adorable cable car clothespin holder should bring you at least a sliver of joy.
---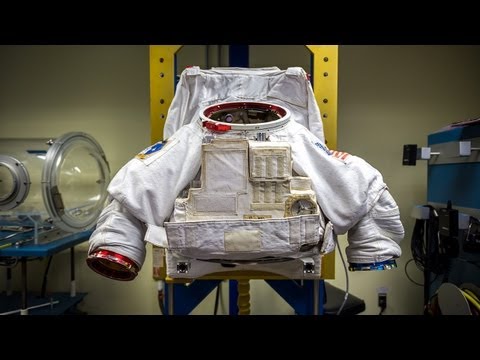 If you think wriggling into your cycling lycra or trussing yourself up in a tux is tricky, think again. Donning an astronaut's space suit is no mean feat — as this video shows.
---
Plain white socks these are not. The Atlas sock is a performance dress sock made from cotton, polyester and carbonised coffee. Carbonised coffee? Yes, it helps filter and absorb sweat and odour. Even more, the sock uses strain analysis, pressure mapping and thermal imaging to create something ridiculously comfortable.
---