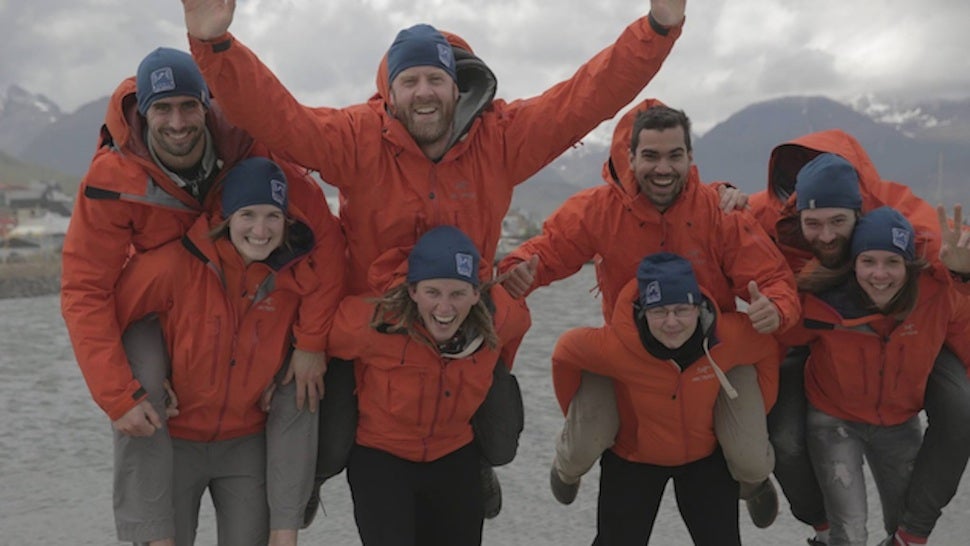 ---
Seams can be your biggest enemy when you're trying to design a jacket that's both lightweight and wind/waterproof. So The North Face engineered its new Fuse Uno jacket to assemble from a single piece of fabric like a complex origami model, reducing the number of seams that need to be stitched and sealed.
---
Mum, you look ridiculous. Son, what the hell are you wearing? These type of conversations go on in every household everywhere. In a generational tug of war between style and comfort it seems like parents and children are on opposite sides. But what if they changed places? What if parents wore the outfits of their children and children wore the clothes their parents wore?
---
The news that measles might be spreading through San Francisco's BART network not only triggered a warning from the transit authority itself, it is also a particularly alarming reminder that public transportation can be, well, disgusting. Winter's runny noses, summer's sweat, spring's sneezing allergies — it doesn't really matter the season. When you ride the bus or train, often the last thing you want to do is touch the straps or hang on. Could a new line of clothing help protect you from the germs?
---
We've already seen (or haven't) the nearly invisible waterproof zippers that Columbia introduced on its sportswear designed for various Olympians competing at Sochi. But the uniforms designed specifically for the US moguls ski team have another hard-to-spot feature that could give them a small advantage in competition.
---
As much as the Olympics are a test of humanity's physical capabilities, these days the events are also an opportunity for equipment makers to show off their latest technologies designed to enhance an athlete's performance. And it's fitting that Under Armour's new speedskating suit — which the company claims is the fastest in the world — is called the Mach 39, since it was developed with the help of Lockheed Martin.
---
You won't find it in stores just yet, but if you look closely at the jackets and other gear worn by US, Canadian and Russian athletes at the upcoming 2014 Olympics, you might catch a glimpse of Columbia Sportswear's new waterproof zipper technology. Or you might not since it's been engineered to be almost invisible when zipped shut.
---
Most men don't pay enough attention to one of the most important parts of their wardrobe: their belt buckle. A plummeting pair of trousers can be far more than just embarrassing, so why trust a hole punched in a leather strap when Roland Iten has created a belt buckle that's been engineered to hold strong using Swiss watchmaking techniques.
---
Welcome to the start of another year, people! We made it, and not without a lot of brand new stuff to carry us into 2014 and beyond. We saw lots of beautiful, interesting and just plain weird things, but here we've rounded up the items that stuck with us; not just because of what they are, but also because of how they were made, or the interaction they required, or — yes — the way they made us feel.
---