It might have given you invincibility or unlimited ammo on the countless games that acknowledged it, but sadly the Konami code won't buy you a single second of extra sleep on this custom Xronos alarm clock. But the large scoreboard-like LED display and use of authentic console buttons will have you wondering if you fell asleep at the arcade again.
---
Deep in lower Manhattan, embedded in the footpath, is a clock that's been ticking since long before you knew what time was. Installed in 1889 with a single redesign in 1940, the timepiece has counted off hundreds of minutes and tens of millions of seconds, all while withstanding the endless march of both time and the pedestrians above it.
---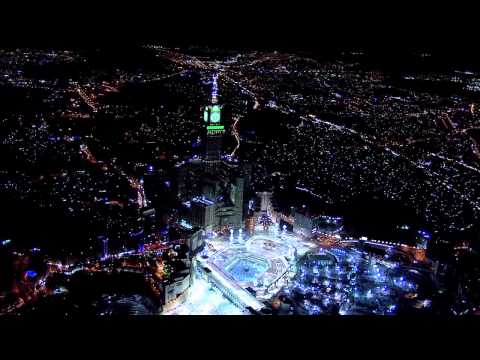 For the multitudes of cultural differences that exist throughout human civilisation, we do share a single, universal goal: to build stuff bigger and better than the schmucks next door. Every single one of the seven wonders of the ancient world was created as a chest-thumping, neighbour-shaming testament to its builder's awesomeness. That proud tradition continues even today with Saudi Arabia's massive Mecca-clock, a timepiece so enormous it almost ended Greenwich Mean Time.
---
Setting a timer on your watch or phone is usually a passive way to remember there's something you need to do. But what if that timer is counting down to a deadline when something needs to be done? In those instances you need a little motivation to stay on track, like the Time Timer watch's imposing countdown dial.
---
Digital clocks might be easier to read, but analogue clocks are way classier. Design studio Humans Since 1982 decided to combine the best of both worlds and make a digital clock from 288 different analogue clocks. It's brain-meltingly delicious to see each analogue clock turn its hands to form a digital clock.
---
If knowing you're going to wake up on time for work helps you sleep better, then slap two rounds of AAA batteries in this pistol-shaped alarm clock and stash it under your pillow. When it's time to wake from your slumber, it gently vibrates you back to reality, and a built-in projector lets you pull off amazing quickdraw time checks all night long.
---