Loading page
For those of us who can't bear the thought of spending just a few minutes away from our social networks, let alone an entire night, our bedside smartphones double as an adequate alarm clock. But for those who are able to disconnect at bedtime, Lexon's In-Out clock is a minimal but cleverly functional way to ensure your alarm is set before you drift off to sleep.
---
Video: Hanging over one of the lounges at Amsterdam's Schipol airport is an unusual clock that instead of moving hands, features the work of artist Maarten Haas. For 12 straight hours the artist filmed himself painting and repainting the clock's hour and minute hands, in real-time, minute by minute, so that it accurately displayed the time.
---
There's a reason for why museums have signs saying not to touch the objects on display. Some visitors to the National Watch & Clock Museum of Columbia, Pennsylvania learned that the hard way.
---
Video: A velvet-voiced Australian craftsman named Chris is the Bob Ross of clock-making. He shows you how to make a skeleton clock from scratch at home on his YouTube channel, Clickspring. In this instalment of a multi-part series, bask in the close-ups of brass melting away like golden velvet to make shiny washers and screws. They will eventually go into making a beautifully elaborate timepiece. The finished product will be as pretty as Big Ben, if these teeny, tiny, glittering components are any indication.
---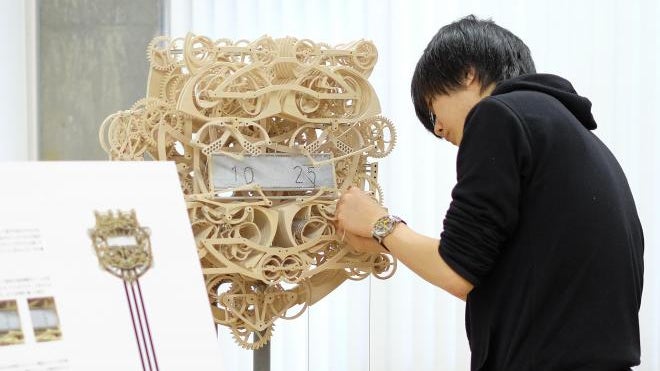 ---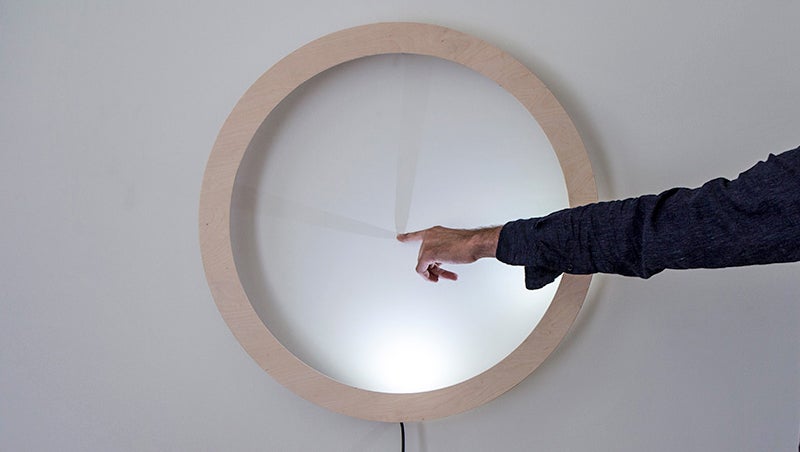 So how do you sell a standalone clock in a time when almost every electronic device already has one built in? You turn it into a magnificent piece of art like this Shadowplay clock that uses shadows from a pointed finger as its hour and minute hands.
---
Try wrapping your head around this one. An Etsy seller in France has somehow managed to design a remarkable 3D-printed sundial that shows the time as digital numbers that actually change as the day progresses and the sun moves across the sky.
---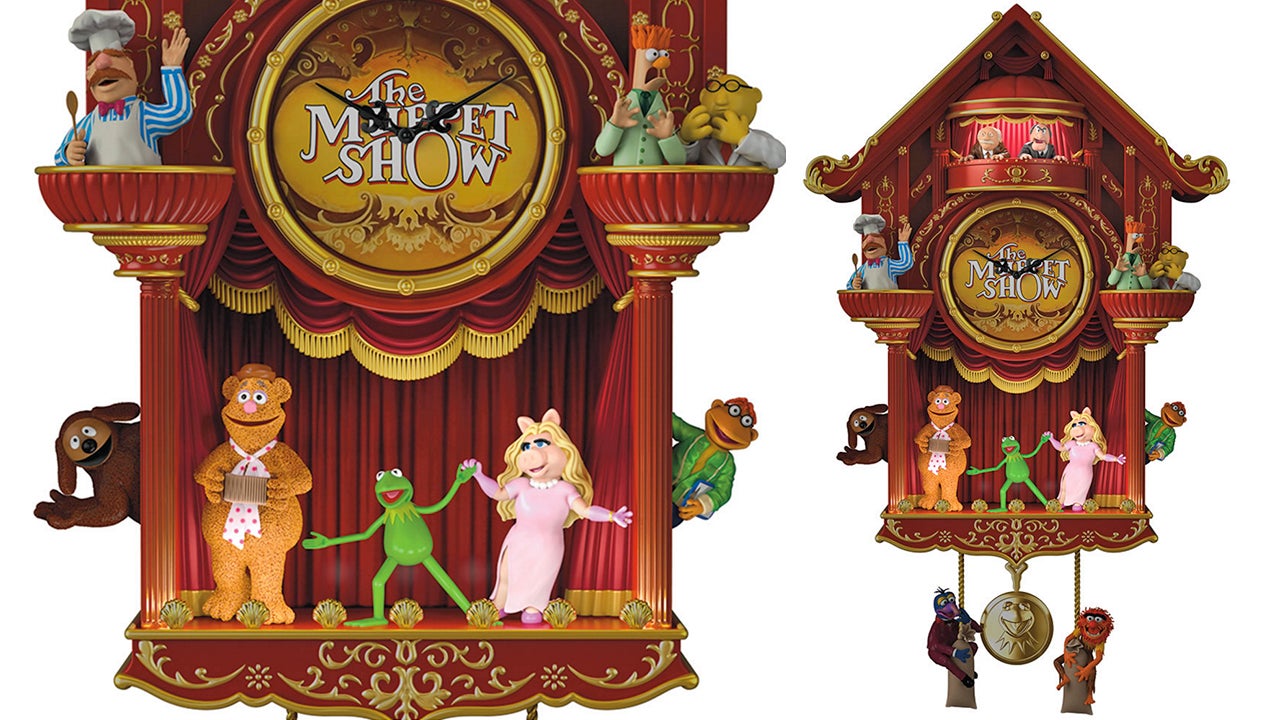 The original Muppet Show has long since left the airwaves, but with this Muppets-themed cuckoo clock hanging on your wall you can relive the series with a sound and light show at the top of every hour.
---
Loading page