What? Everybody's cool with monkey knife fighting, but put one up against an unholy giraffe with a katana and suddenly people are yelling "But it has an unfair height advantage", "Where'd that monkey get an Under Armor hat?" and "Why is that giraffe breathing fire?"
---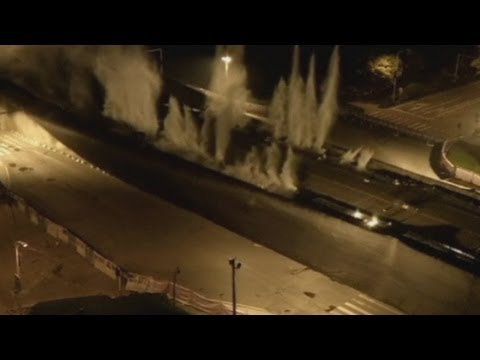 Given the fevered pace of China's infrastructure development, 16 years is ancient. That's why the two-lane concrete Zhuan-yang viaduct running through central China, had to go — a bigger and better six-lane freeway was in the works. But to demolish the original roadway without harming the surrounding homes, engineers smothered the blast under a blanket.
---
Humans see the world through a pair of high resolution, single-lens eyes that allow us to adjust focus and pinpoint fine details. But simpler creatures, like insects, instead rely on compound eyes that have lower resolution but offer a much wider distortion-free field-of-view that's actually better suited for lightning-fast motion perception.
---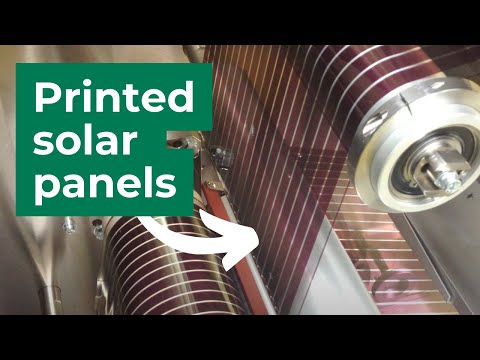 Australia is on the cusp of a solar energy revolution. First, a recent study suggests that we could power our entire national domestic infrastructure using only solar (while slashing the price of home electricity by 70 per cent). Now, the University of Melbourne has introduced a new organic PV cell printer that rolls out a functional binder page-sized sheet of solar panel every two seconds, making the production of all those cells cheaper and a whole lot faster.
---
Destin, our friend over at Smarter Every Day, has expanded our brains once again. Did you know that dragonfly wings work differently than nearly every other insect, utilising a direct flight mechanism?
---
If you weren't excited from the explosions-filled Man of Steel movie trailer before, after seeing this final trailer that teases General Zod threatening Earth, you will be. It shows more of the conflict of the film and reveals even more insane action sequences.
---
There are endless metrics a store has access to when it comes to when, what and who is buying merchandise. But, surprisingly, there's not a heck of a lot of data on why a customer decides not to buy something. So Fujitsu is hoping its new Kinect-based research tool provides more insight into how customers browse, and why they may decide against a purchase.
---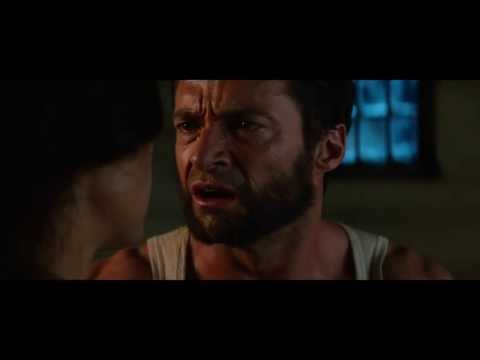 Bad prequels and sequels seem so easy to make. Look at X-Men Origins: Wolverine for example. Now there's a new Wolverine movie coming and the trailer actually makes it look incredibly watchable. Check it out here.
---
Fabrics geared towards athletes are designed to wick sweat away from the body so they don't feel drenched. But the fabric is still wet and weighed down with perspiration. To really feel dry, researchers at UC Davis have developed a fabric with channels that literally drain sweat away. Gross and awesome.
---
The new Kinect is kind of awesome. Just by the numbers, it's a huge upgrade. You can (most of) the full walkthrough we saw just a bit ago here at Microsoft's Redmond campus in the video above. Parts are jaw-dropping.
---