Video: This ad is so cool it makes me want to run the Mizuno Uphill Marathon, one of the toughest and most demanding races I've ever heard of. It takes place at the gorgeous Serra do Rio do Rastro, a beautiful mountain in Brasil with a winding road with a drop of 1429m.
---
Blockbusters often don't sweat the small details and frankly, most movie-goers will never notice the odd continuity error, anachronism or similar stuff-up, especially on first viewing. That doesn't mean we can't ponder the real-world problems that would plague fictional cities, governments and in this case, the humble corpse salesman, post alien invasion.
---
Boeing has successfully tested the QF-16 against live fire for the first time. The QF-16 is a modified version of the F-16 Fighting Falcon designed to be controlled remotely by a human pilot so companies can test new weapons systems against it. It's pretty awesome to see it dodging the bullet in the skies.
---
Video: The Red Bull Harescramble Erzbergrodeo might be the toughest enduro competition on the planet. Five hundred bikers compete in this crazy race that takes place in an old Austrian iron mine. This year's winner, Johnny Walker, attached a camera on his helmet to share his adrenaline-charged ride.
---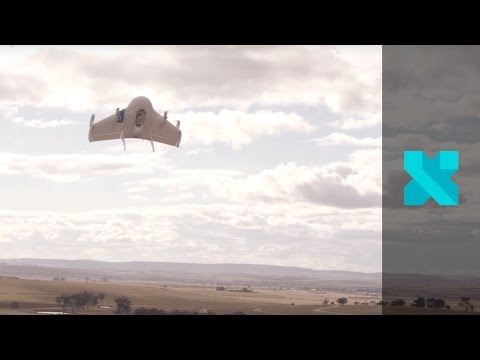 "G'day mate. Can I get some food for me dog?" asks Neil over the radio to his friend Nick. Neil's friend Nick works with Google, and that dog food is going to be delivered by Project Wing, Google's top secret drone delivery project.
---
Video: I don't know about you, but sometimes I daydream that I have the power to move stuff or make wonderful things with my mind alone — because I can't be bothered to move from my sofa, really. Superlazyass-Man. That would be my superhero name. Or Mary Poppins. And my superpower will look just like this video.
---
---
Video: Mad genius Colin Furze is back again with a new invention. This time he built himself a steel safe suit with the sole purpose of standing inside a fireworks display and enjoy the views. The suit shape looks hilarious, a terrifying mix between the tin man and the scarecrow, but it works perfectly.
---