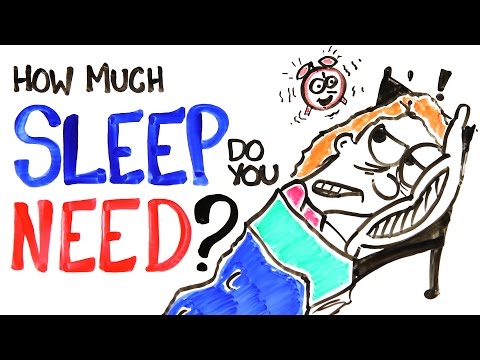 Feeling a little groggy this morning? I don't blame you: Tuesdays are tough. Maybe it's because you just didn't get enough sleep last night? "Enough sleep" is a weird concept, considering that everyone is a little bit different. What does science have to say on the matter? Just how much sleep should you be getting?
---
GoPro's miniature action cameras are pretty good at capturing fast motion, with great rolling shutter control and the ability to record at fast frame rates, but there are some things they just can't deal with. One of those things is being taped to a car's tyre and flung around at 70 kilometres per hour.
---
Forget viral campaigns and fan-made fakes: the first real trailer for The Hunger Games: Mockingjay (Part One) is here, and it's awesome.
---
Samsung's Galaxy Note series has evolved significantly over the last three iterations, but like the Galaxy S it hasn't yet broken out of Samsung's trend of relatively cheap plastic and faux-chrome construction. This concept video showing off a radically redesigned Galaxy Note 4 looks great, and although it won't actually happen, we can still dream.
---
The Walking Dead may be airing in Australia within half an hour of the US thanks to Foxtel's wheeling and dealing, but for some reason the new trailer for the fifth season released at Comic-Con isn't officially available in Australia just yet. Here's where you can watch it.
---
Video: Holy crap, it's real! As this new video shows, the Teenage Mutant Ninja Turtles' Pizza Thrower — a full scale 3.66m-long version of the classic toy — actually works, throwing pizzas fast and far enough to actually hurt people with dough, cheese, and pepperoni projectiles. They should really call it the Pizza Tank.
---
Video: There's an epidemic sweeping this nation: grown-arse men, unable to take even the most basic care of themselves. For just the cost of a cup of coffee every day, you can help these adult dudes act like adults. Won't you please call today?
---

Not everything is bigger in Texas. The gargantuan LED display housed in the Dallas Cowboys' stadium, and the even the slightly more humongous display in the Houston Texans' stadium, have just been displaced by the mega-jumbotron debuting today in Jacksonville in the US.
---