45 years ago today, a man landed on the moon for the first time. Understandably, he was a little nervous. Neil Armstrong's heart raced to 160 beats per minute as the lunar vehicle touched down on the moon's surface. But as he made that great leap for mankind and walked around the moon, his heart steadied and slowed. The rhythm of his heartbeat, which Berlin-based singer Louise Gold captured off of a radio program, become the basis for her cover of John Lennon's "Oh My Love".
---
Video:We've already seen the detailed map of Mars but now the US Geological Service just released this video that integrates that map into a rotating Martian globe. It's amazing to see how similar the red planet looks to Earth when you see it spinning.
---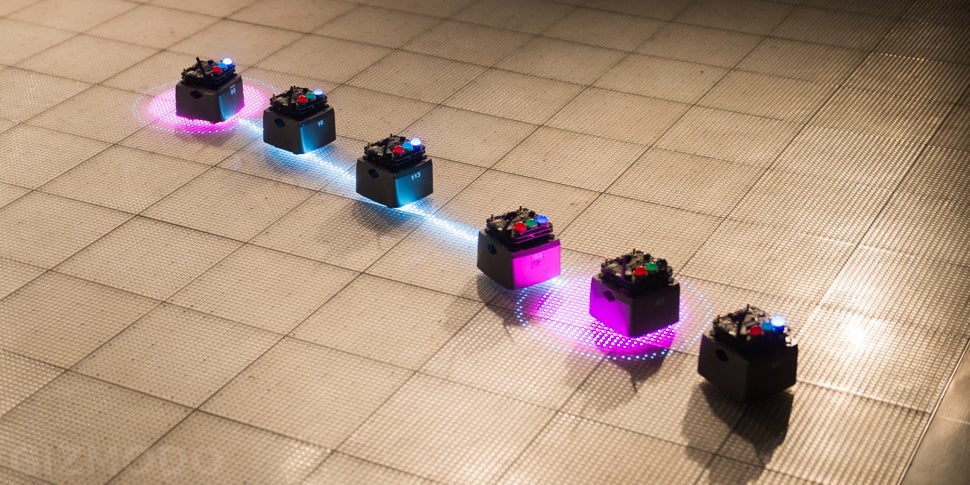 ---
Just when you thought that mankind's genius could stretch no further, a solid year of research has given birth to a new apex in cake innovation. Friends, say hello to Spray Cake, the Harvard-bred cake batter in a can.
---
Video: Driving in Russia is flirting with death — watch these three accidents happening in 30 seconds. First, the grey van violently rams itself into the car in front of it. The red car cuts off the dash cam and skids by. And then the original grey van zooms into the intersection and gets smashed sideways by a bus and an SUV. What the hell, Russia. What the hell, grey van.
---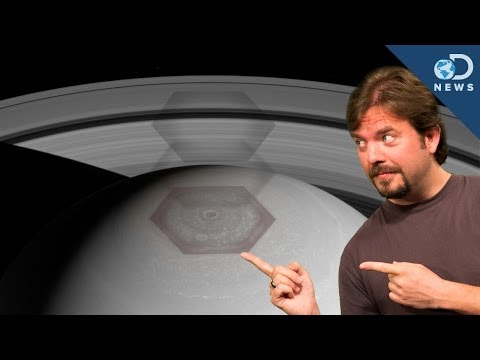 Saturn's hexagon-shaped "storm" is really a base for the Illuminati. No, wait, actually it's an alien space base. Erm… would you believe a gateway to Hell? Alright, let's stop with the conspiracy theories and hear what science has to say, thanks to Discovery News.
---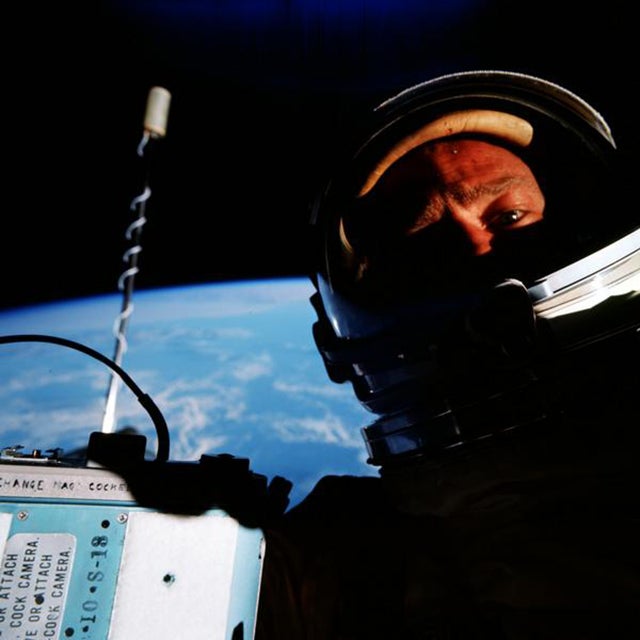 This weekend is the 45th anniversary of the Apollo 11 mission, when man first set foot on the moon, but Buzz Aldrin just tipped us off to another of his many accomplishments: He took the world's first space selfie back in 1966. Eat your heart out, Instagram.
---
It's winter, which means Apple is probably updating the iPhone soon, which means the iPhone 6 rumour merry-go-round is spinning up. We've heard that Apple might use sapphire for a tougher iPhone screen, but experiments with alleged Apple materials say that might not exactly be the case.
---
When we last checked in with Jolan Van der Wiel, the Dutch designer was mixing iron filings and plastic to cast gravity-shaped furniture. This spring Van der Wiel returned, with an exhibition showing the process of sculpting with clay mixed with iron filings. And it's bizarre.
---
Instead of killing kids during private tours of his fantastical factory, Alex Reben is a Willy Wonka-type character of a different sort. He builds robots for a living — seemingly just for fun — and while some of his creations are certainly distressing, they're all fun to watch, interact with, or just ponder. The folks at Cool Hunting had the opportunity to check out Alex's lab, and thankfully, they brought a camera.
---