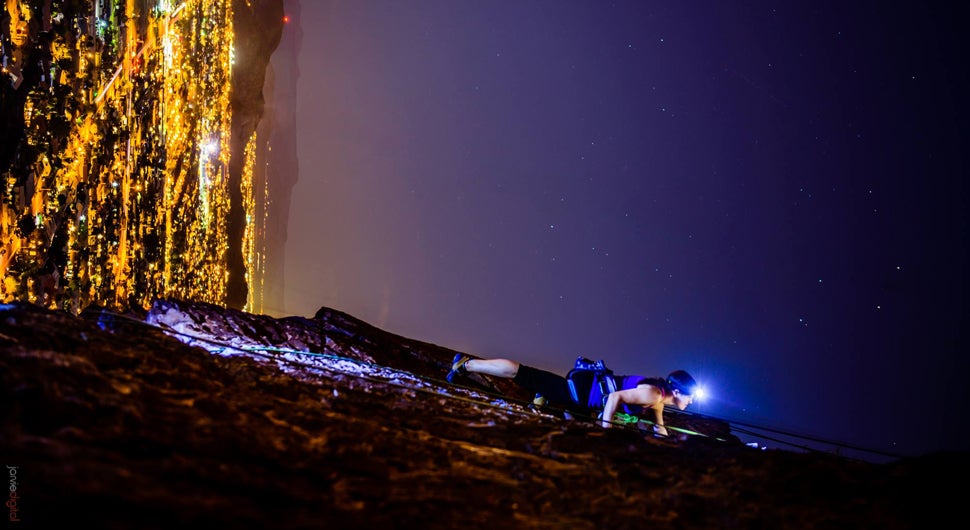 ---
Mount Everest might be the be-all, end-all of mountaineering, but it's also a dumping ground for the climbers striving upon its face — which is littered, as National Geographic puts it, "with garbage leaking out of the glaciers and pyramids of human excrement befouling the high camps." This week, Nepal announced a new rule aimed at cleaning it up.
---
Remember the young Russian photographers who illegally climbed the Great Pyramid of Giza a few months back? They're back, fresh off a month-long Eurotrip which took them to the Cologne Cathedral, Gaudi's Sagrada Familia, and at least one police station. And the photos they brought back will make your palms sweat.
---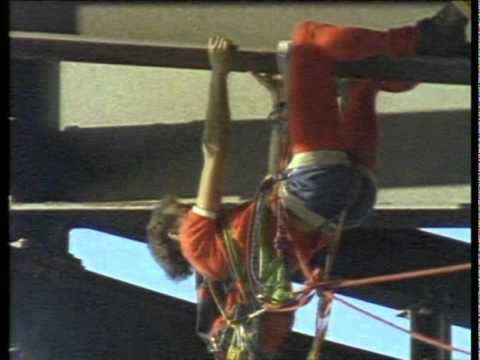 Here's a blast from the past: the story of the man who climbed Sydney's tallest building, way back in 1986. Welcome to Monday Night Web Movie.
---
Photographer Ray Demski recently decided to take climbers and a photography crew to a bridge in Avers, Switzerland, light an ice wall and then shoot the climbers once it got dark. The results are pretty awesome, which is not surprising, because this whole plan was…pretty awesome.
---
One of the most terrifying things I've ever done is jump out of a plane from 15,000 feet (4572m). Even with that experience under my belt, I'm not sure if I'd have the guts to do it again and it certainly hasn't given me the fortitude to scale a 320m-tall building, complete with a snow-covered crane at the top.
---
If you're a photographer who covers extreme athletes like mountain climbers and wants to capture a moment from a unique angle, you're probably willing to take some risks yourself. Like Corey Rich's use of an incredibly precarious folding ladder tethered to the near vertical side of a mountain. Here's to hoping he wasn't working for free for the experience.
---