Hey, we've all got ideas to save California from its cataclysmic drought. Stop fracking! Stop showering! Stop eating! But none of us is William Shatner: Enterprise captain, Priceline spokesperson, Twitter watchdog, and probably, definitely, most certainly not a water expert. This is not preventing him from proposing a $US30 billion solution, including a crowdsourcing website to find the best way to do it.
---
Much like the I Heart NY logo or the Hollywood Sign, the sign welcoming visitors to Las Vegas was not meant as a grand gesture when it was conceived. What was a simple act of civic self promotion — an ad, really — became a piece of public art and eventually an icon in the public domain, plastered on fuzzy dice and shot glasses that line the Strip's souvenir shops. But who made it?
---
So far, specific details are thin on the new battery designed for home use that Tesla's announcing next week. But just based on what we do know, it's a pretty big deal. The quest for a good battery that can store home-generated power is kind of like the holy grail for a renewable energy future. This one product might change everything.
---
It might seem like all of California is busy naming scapegoats who consume unfair shares of water during the state's historic drought. But there's actually no way for the public to go after the state's worst water wasters because there's no way of knowing who they are. Legislation has ensured that much of the state's water data will never be made public.
---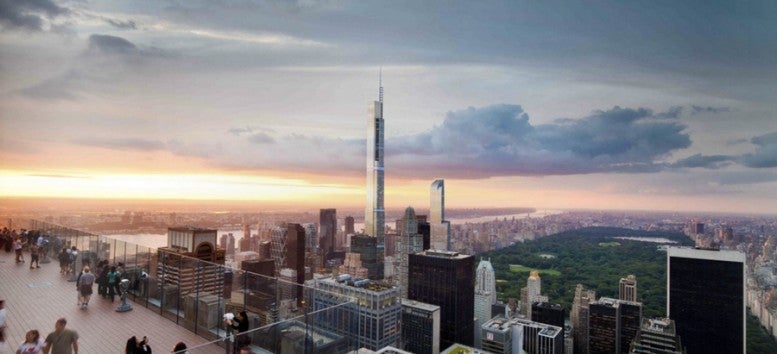 The supertall race in Midtown Manhattan is marching skyward at an astonishing rate, with at least four towers on West 57th Street destined to be among the world's tallest. Now we have some official-official images of the Nordstrom Tower, which, at 541m, will at some point be the tallest residential building on the planet.
---
New York and Paris are two of the best cities in the world, both filled with culture, art, food, fashion, people, landmarks, museums, historical significance, quirks and so forth. Naturally, people of one city like to imagine their city as better than the other and vice versa. This fun animation shows how the cities compare, side by side.
---
It's hard to find a more polarising architecture — even among scholars it's most likely to be described as "ugly", "unloved", or even "hated". I'm talking about Brutalism, the blocky unfinished concrete style which used to be very common in cities around the world, but is now being demolished at an astounding rate.
---
Having safely outsourced the Star Wars franchise, George Lucas can focus on his real estate projects. He's got his museum in Chicago, and now, an affordable housing project proposed for his own Skywalker Ranch. Those who can't afford San Francisco could live just over the Golden Gate Bridge in what's otherwise one of the priciest places in California.
---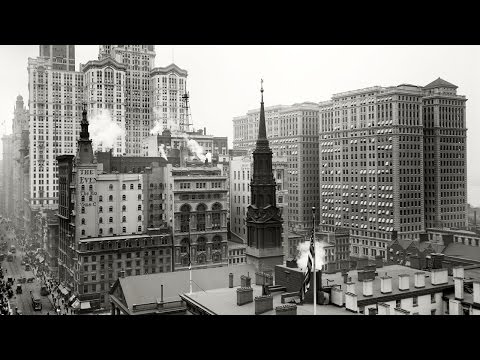 In the last 50 years, the preservationist movement has become powerful — maybe too powerful in a place like New York City, where a third of the buildings are now protected. But the buildings we think of today as landmarks inevitably replaced older structures, ones we tend to forget were demolished in the path towards progress. This provocative video argues that "saving" so many buildings now will actually do more damage than good.
---