There may be a recent resurgence of interest in silent film (thanks in no small part to the success of The Artist), but anyone looking to get into the art form is in for a rude awakening. Of the nearly 11,000 movies made in the pre-talkie, golden age of silent film, 70 per cent has been lost and gone forever.
---
---
Neil deGrasse Tyson took to Twitter last night to offer up his thoughts — largely scientific — on the sci-fi stomer Gravity. It's received rave reviews, but what does everyone's favourite scientist think?
---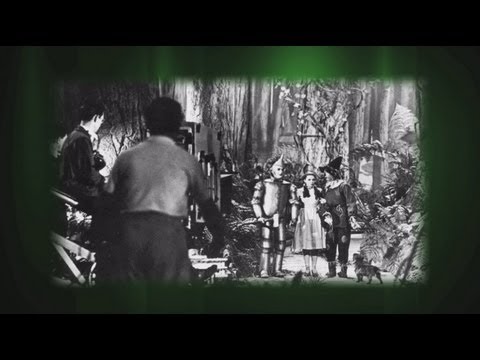 1939′s The Wizard of Oz is the standard bearer of cinema's Golden Age. The live action fantasy classic has become an integral part of the pop culture lexicon, endlessly parodied, referenced, and retold in everything from children's books to ultra-porn. And now it is coming back — to an even bigger silver screen.
---
How does the saying go? "A journey of a thousand vertical feet begins with a single step?" Hollywood has certainly taken that maxim and run with it, regularly incorporating vertigo-inducing shots into modern films. The editing team at Plot Point Productions has assembled more than 50 examples of people falling through empty space from the past century of cinema. And yet, somehow, Wile. E Coyote didn't make the cut.
---
If you're a history buff, or a cinema buff, or a science buff — any kind of buff, really — you will love this comprehensive tour of the evolution of colour film and photography. FilmmakerIQ hosts this informative account of how we got from black-and-white to the rich naturalistic colours of today.
---
This week, we were invited to an advanced screening of Monsters University by Pixar Animation Studios, the follow-up to the Academy Award-winning Monsters Inc. The film is an enjoyable romp for all ages… but does "enjoyable" really cut it when you're paying through the nose? These days, a family trip to the cinema costs around $50 — and that's if you forgo 3D and the snack bar. So the question is: does Pixar still have what it takes to put your bum in a seat?
---