Here, for your holiday season pleasure, are some Christmas baubles blowing up in festive slow-mo for new years.
---
It's Christmas Day. You've carefully wrapped the Beats headphones your daughter's been dreaming of, and she's just about to see that dream become a reality. You look on with glee as she tears the paper from her brand new set of cans only to find that these cans were not the cans she was looking for. These cans, it seems, were filled with tuna.
---
It's a lovely thing when a chorus of voices comes together to perform that Christmas classic, Carol of the Bells. But hey, who needs humans? This season's audio-visual holiday card from the Glasgow School of Art is an electronic masterpiece, bringing together a selection of vintage Mac computers, a Commodore 64, ZX Spectrum + 1, and a SEGA Mega Drive to make beautiful music together.
---
Wireless power is taking its sweet time becoming a reality, but did you know that with a few household items you can light your Christmas tree without having to deal with a tangled mess of cords? It not only makes decorating and undecorating a tree much easier, this tutorial can even help drain that giant bowl of change on your dresser.
---
Christmas Man. Daddy Christmas. Grandfather Frost. Yule Man. Yule Elder. Yule Gnome. Yule Goat. Father Christmas. Old Man Christmas. Biblical Magi. Christ Child. Christmas Log. All those names are names for Santa Claus in other countries around the world. Calling him just Santa Claus just seems so boring in comparison, doesn't it?
---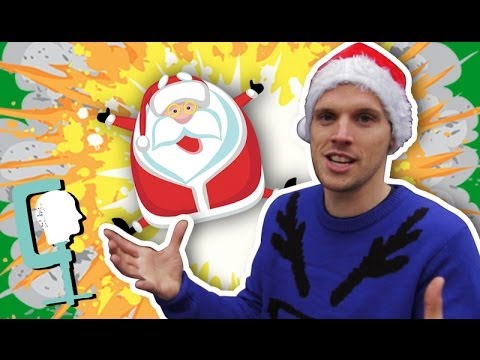 What do you get when you rig up flame launchers, giant snowmen, water pistols filled with conic acid, a firework tree, and more? The 12 Explosions of Christmas.
---