 I don't believe that Chinese food should always be eaten with chopsticks but it sure makes it fun. Or at least, strapping a GoPro onto a pair of chopsticks makes it look fun, especially when you delve into some of the funkier looking dishes. Anne-Sophie Bazard filmed her and her friends touring Beijing and eating with the GoPro chopsticks and came away with this footage.
---
Not content with building massive new dams, railroads, and cities inside its own borders, China is backing hugely ambitious infrastructure projects all over the world. Its latest is a 3,000-mile long railway that will cut through vast swathes of the Amazon rainforest.
---
You'll want to read the rest of this post with your eyes shut if you have even the remotest fear of heights: This is the world's longest skywalk, which recently opened in China. The skywalk allows crazy people to walk 27m off a cliff for spectacular vomit-inducing views. Don't worry, it's only about 800m down to the valley floor.
---
Video: The background: China's president Xi Jinping was visiting Pakistan, so Pakistan sent eight JF-17 Thunder fighter jets to escort China's presidential plane when it entered Pakistani air space in a nice diplomatic gesture. The cool: I just like seeing small little fighter jets trailing a big jet in a flying-V pattern.
---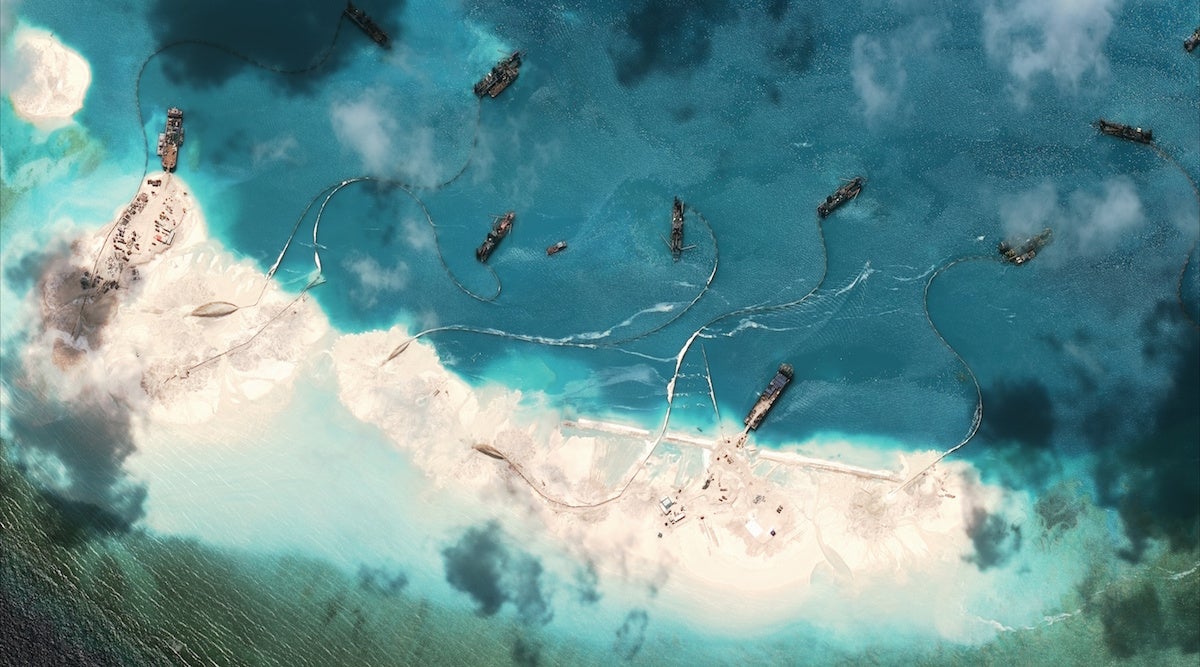 ---
China's rapid growth isn't all about wacky buildings — there are also millions of people whose lives have been uprooted in the name of progress.
---