China claims it has found a way to create a supersonic underwater vessel that could travel from China to San Francisco in less than two hours using new developments in supercavitation. This could be extremely useful for travel — but also for the development of underwater weapons. In fact, this is a military project.
---
This month's instalment of Chinese hackers stealing your data focuses on breaches at an especially scary type of venue: hospitals. A massive hospital empire that mostly serves small towns and rural areas reports that hackers lifted 4.5 million patient records earlier this year. You might be surprised by what the hackers were after.
---
Last week, the world was transfixed by the story of a gecko sex satellite that Russia lost contact with after it was knocked by some space debris. Apparently, it was the wake up call we needed as a species: Japan has announced the creation of a program aimed at monitoring space debris, a military-based project that will fight on the "fourth battlefield".
---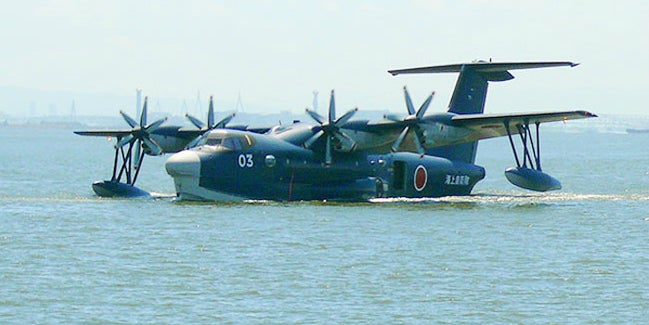 Just because the Spruce Goose never took off doesn't mean that aquatic planes in general are wholly useless; these aquatic turbo-props are still used for a variety of humanitarian efforts throughout the world. Now, China has announced that it's currently developing the world's biggest functional sea plane. But will it ever get off the ground?
---