From smog-chomping supercities to giant penis skyscrapers, China has built its reputation on wild and wacky structures of late. But in a public speech last week, China's president made a promise to his country: "No more weird architecture." No way! Here's why we need to Keep China Weird.
---
Right on the heels of the iPhone 6 launch, Chinese authorities are now reportedly extending the Great Firewall to include iCloud services. That includes the iMessages, Contacts and Photos of any of its citizens that own an iPhone. In other words, China's government could be tracking their every move.
--- Video: Over the past thirty years, few cities have undergone the transformation that Shanghai has. It went from a vertically challenged city filled with greenery to mutant New York on speed and steroids. Claire and Max illustrate how much has changed by eliminating the current buildings from the skyline and then drawing them in and putting them back.
---
When we think about where hackers come from, China is probably the first country that comes to mind — for good reason too. Russia's maybe next in line. But a controlled experiment by cyber security researchers shows that the vast majority of attacks actually come from a very familiar place: the United States.
---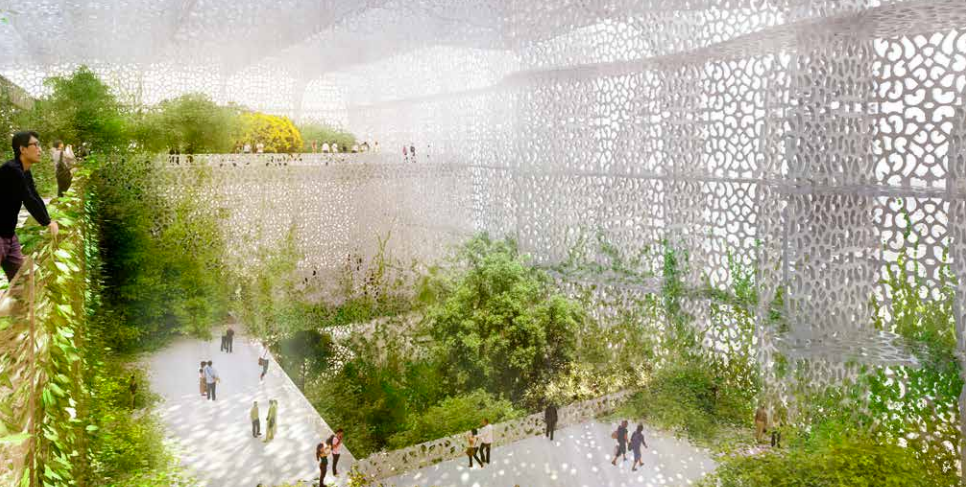 The sprawling Hermitage Museum has long reigned in St Petersburg, Russia as the world's largest museum — but China has plans to come close to it with a huge new building for the National Art Museum of China, the design plans for which were recently released by French architect Jean Nouvel.
---