Loading page
Video: There are a lot of logistical problems that pop up when you build a 181m structure like the Three Gorges Dam in China's Hubei province. For example, how do ships navigate the sudden extreme difference in water heights on either side of the dam? That's an easy one. You just build the world's largest elevator capable of lifting 3 million kilograms of boat and water.
---
The box office trends of the last few years have made abundantly clear that would-be winter blockbusters are reliant on China for their profits. And one way these movies try to get the upper hand in that market is by putting a famous Chinese face in the movie, usually or about two seconds. China has noticed.
---
Video: Some things, like cooking or watching terrible movies, are best enjoyed in the company of a significant other — or casual sexual acquaintance, no judgements here. Personally, climbing over 600m up to a rickety crane overlooking Tianjin, China doesn't seem like a romantic activity so much as a way for both people to plummet to their deaths. But hey — do you!
---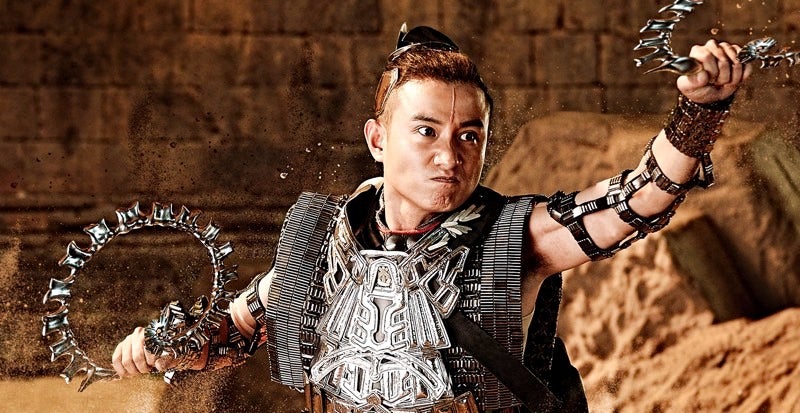 The incredible trailer for the Chinese action fantasy League of Gods makes it seem like a straightforward tale of good versus evil and so on — until you discover its main hero is a talking baby. But there's a good reason for that, as we learned when we interviewed the film's director and the VFX supervisor, who also told all us about making the fantasy epic.
---
The importance of China's role in the international box office has grown larger and larger — it helps record-breaking movies become even more overwhelmingly successful, and it even has the potential to save domestic flops from certain doom. But regardless of how well Suicide Squad performs now that it's been released this week, China will likely not be able to help.
---
Loading page