Well, this is just horrible. Summing up how sane people feel about the US government shutdown, a five-year-old boy is in tears because NASA's official website no longer works. Squabble all you want, but don't rob kids of their space game dreams!
---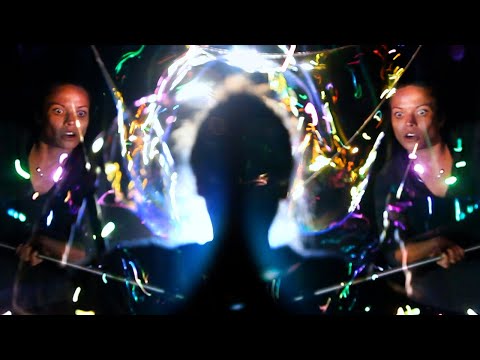 Though we can never be in awe of bubbles like we once were, we can still have fun with them. Lots of fun! And the easiest way to have more fun with bubbles is to go bigger and add in slow motion to capture the exploding bubbles.
---
Because people's skin gets wrinkled and because people's eyes get worse and because pop stars people have never heard of are somehow already insanely popular, it's common for adults to gripe about the kids these days. A lot of that talk eventually leads to how today's kids only know smartphones and iPads and YouTube and Facebook. They don't go outside! They don't play in the street! They should have grown up like us!
---
---
Sometimes, kids' movies and TV shows take a bizarre turn into highly inappropriate territory. It could be a needlessly prolonged death scene, a gratuitously sexy character or a horrifying monster clearly designed to fuel the most potent nightmares. Here are ten of the worst offenders with video clips to help you relive the ghastly memories…
---