Enjoy peace and quiet? Like it when you get to unwind? Maybe you look forward to a weekend filled with nothingness. If you have kids, all that alone time gets replaced with blaring pop music wondering what certain animals sound like and dolls getting smashed on your shoulder. Every damn day. What a wonderful trade off!
---
Mum, you look ridiculous. Son, what the hell are you wearing? These type of conversations go on in every household everywhere. In a generational tug of war between style and comfort it seems like parents and children are on opposite sides. But what if they changed places? What if parents wore the outfits of their children and children wore the clothes their parents wore?
---
Well, this is just horrible. Summing up how sane people feel about the US government shutdown, a five-year-old boy is in tears because NASA's official website no longer works. Squabble all you want, but don't rob kids of their space game dreams!
---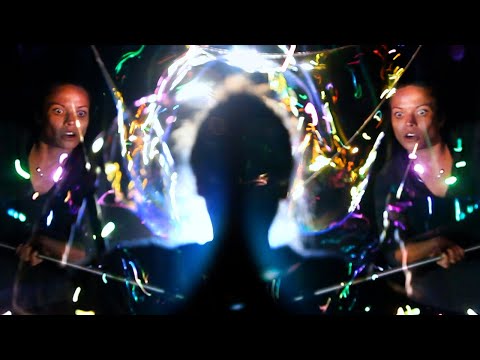 Though we can never be in awe of bubbles like we once were, we can still have fun with them. Lots of fun! And the easiest way to have more fun with bubbles is to go bigger and add in slow motion to capture the exploding bubbles.
---