Today we learned that the only person in the office excited about Microsoft's Outlook updates was one of the youngest amongst us. Who can predict what the kids today will be into? More importantly for our purposes, what will the youth of tomorrow be using social tech for?
---
Yesterday, Alissa Walker addressed our reliance on the bottled water industry and mentioned many different ways to quaff your thirst. Other habits that are harmful to ourselves or the environment often don't come with ready-made alternatives. So how do you break a nasty habit?
---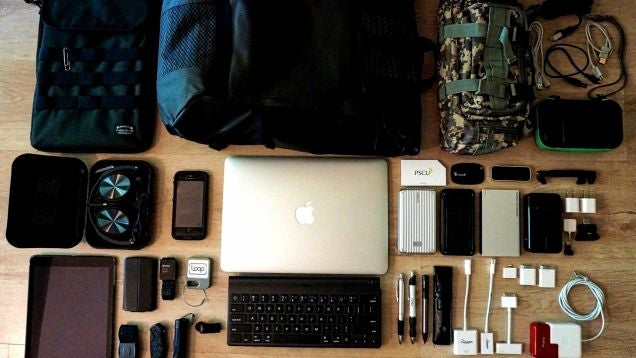 Modern society is completely boxed-in by technology. It's everywhere — in our pockets, in our lightbulbs, even our gardens. It makes our lives easier and we love it, but do you ever wonder if we really need all of it?
Today, let's take a step back and have a quick reality check — what piece of modern technology do you use or interact with every single day of your life that you could stand to give up? Maybe you don't need a tablet and a smartphone. Maybe that Apple Watch is a little redundant. Maybe your house has too many "things" on the internet. How would your life be different without them?
---
"That is no excuse. I am extremely disappointed. You need to figure out where your priorities are," Tesla overlord Elon Musk wrote to an employee who missed a work event because his child was being born. JFC. Can you top this?
---
Ron Dorff, 83, uses dial-up to connect to the internet as one of AOL's 2.2 remaining customers. In the space of two months, he racked up $US24,000 in AT&T charges when his modem erroneously dialled an international number to get online. What's the most ridiculous bill you've received from a telecommunications provider?
---