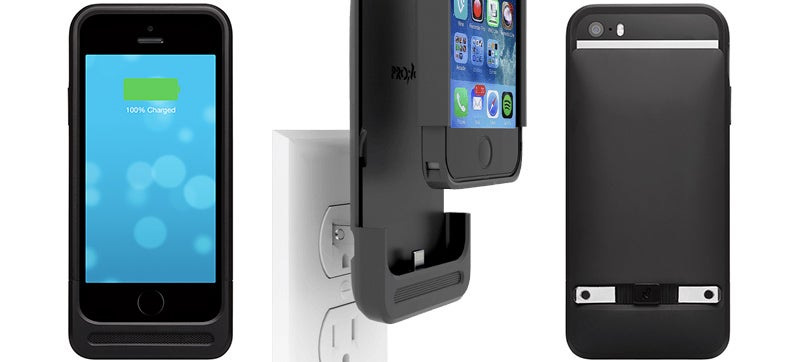 ---
Remember the ChargerLeash? It was a replacement USB charging cable for your smartphone that featured a built-in audible alarm so that when it was unplugged, there was little chance you'd forget it and leave it behind. Now there's a new 'Pro' version with a simple silencer so you can also use the cable at home, without the alarm constantly going off.
---
Amidst all the fist-pumping and Bono-goofing yesterday, one piece of information was conspicuously absent: The Apple Watch's battery life. What's the point of strapping a tiny computer to your body if it needs constant charging? According to Re/code, even Apple hasn't quite figured out the battery dilemma yet.
---
It's not uncommon to leave the house with a bag full of gadgets that will probably need a charge at some point during the day. So you can either bring an assortment of cables with you, let your devices all fight over a single charger, or wait until Samsung's new three-headed micro USB charging cable is finally available.
---
Apple's reversible Lightning connectors are a great little convenience, but you've still got to plug them into your wall wart or computer the right way, because USB connectors are horrible and out to get you. But according to accomplished Apple leaker Sonny Dickson, Apple's new Lightning cables could get reversible superpowers on both ends.
---
The wireless utopia we've all been patiently waiting for (while tripping over cords) is still nowhere to be seen, but it's not for lack of trying. Designer Youmin Vincent Kim has come up with a wonderful interim solution with the Soak desk that leans up against, and plugs directly into, a wall — allowing it to serve as a central spot for charging gadgets.
---
There's a new weapon in the war on lost — or escaped — charging cables. Nomad Goods, who've already come up with a clever way to keep a charging cable on you at all times, has just revealed its new NomadClip which is, in a way, like a handcuff preventing your Lightning or microUSB charging cable from going missing.
---
There are way, way too many wireless charging standards, which is part of the reason that the technology is struggling to take off. However, Broadcom has developed a chip that could allow your phone to use any of them. This could change things completely.
---