Loading page
You have to hand it to KFC. When it comes to marketing, it's not afraid to ooze creativity, in much that same way its chicken oozes… well, whatever gelatinous substance it's fried in. Its latest concoction is a snack box that incorporates a USB charger, so you and your gadgets can obtain sustenance simultaneously.
---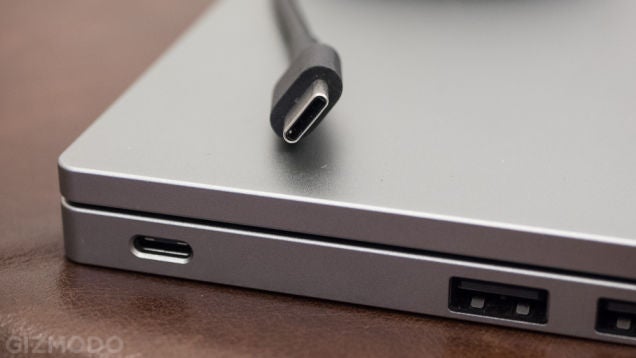 Benson Leung, an engineer on Google's Pixel team, was doing God's work by risking his Chromebook Pixel, which charges via USB-C, to test every single USB-C to USB-A cord available to general consumers. One crappy cord, and his $US1500 computer would be fried.
---
I just came back from a two-week vacation in Europe. I took loads of gadgets. How did I keep them charged? Why, an unwieldy gadget cornucopia consisting of two AC splitters, a USB wall wart, and an external battery for topping up on the go. If only I'd had the Belkin TravelRockstar, I could have lightened my load.
---
The Pebble smartwatch boasts vastly superior battery life to Apple's upcoming wearable, but that doesn't mean you still don't have to regularly keep it charged. So following up on its key-sized smartphone chargers, Nomad is introducing the tiny NomadKey Pebble that includes a magnetic connector for attaching to and charging the smartwatch. It's small enough to keep in your pocket with your keys, so you'll never be without it.
---
Fuel cell technology gets mentioned all the time, but you'd be hard-pressed to name more than a few implementations that are commonly used today, especially by the general public. eZelleron's "Kraftwerk" could change that, with the 198g gadget apparently capable of recharging an iPhone over 10 times before it needs a quick, three-second refilling.
---
Prepare to have one those "hey, wait a minute!" moments because it turns out the compact charger that Apple includes with iPhones could actually be doing so much more for you. The similarly-sized ChargeTech not only has folding prongs so it's even easier to transport, it also comes with two side-by-side USB ports that can charge a smartphone and a tablet at the same time.
---
There's a new challenger to the throne when it comes to replacement laptop chargers that are considerably smaller than the monstrous power adapters typically included with a notebook. And while the Zolt's compact form factor makes it one of the smallest and lightest, what sets it apart — and ahead — of the competition is its ability to actually charge a laptop and two other devices all at the same time.
---
It should be simple: Charge phone overnight, wake up with enough battery to last the day; repeat. Nope. Try more like: Get home way too late, pass out, press snooze 748 times the next morning and get to work at 9:02 either with no phone at all or one whose battery now has about 20 precarious minutes of juice left before dying yet again.
---
With Christmas lights and glowing decorations already up in houses across the country, this is the time of year that we bring out those rarely-used extra power boards and overload them with double adaptors on top of other adaptors. The ACCC wants you to check those boards for defects, though, with over 200,000 unsafe power boards and double adaptors sold across Australia within the last few months.
---
Loading page