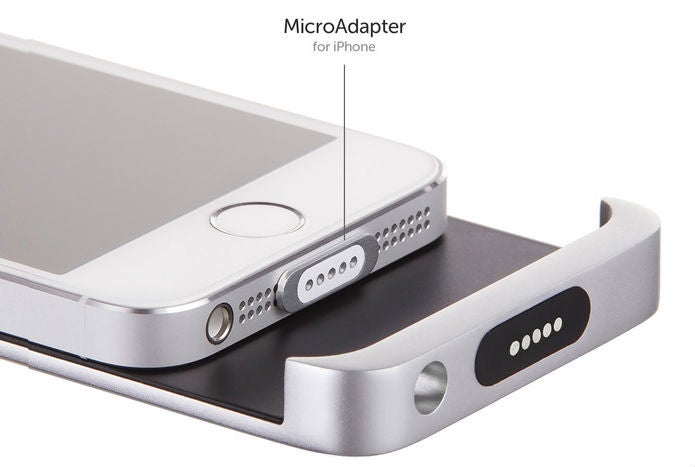 MagSafe is really wonderful tech, the MacBook's most underrated feature. Wouldn't it be great on the iPhone too? That's what the Kickstarter for a charger and battery pack called "Cabin" is shooting for. And even if it never actually happens, it's a nice fantasy.
---
Dodgy chargers have already killed one woman and injured a child in New South Wales, and the government has had enough: rogue traders selling uncertified chargers are in the crosshairs following hundreds of raids on business owners.
---
---
---
Anker's made a name for itself with high-capacity portable chargers that are still compact and easy to travel with. But the company is now launching a new smartphone accessories brand called Zolo that it hopes will also become synonymous with 'affordable' through the use of a crowdfunding campaign to cut out middle man markup.
---
So your iPad charger goes kaput, and you aren't so keen on giving a pretty penny to Apple (yet) again. It can't be that bad to buy a cheapo one online right? It even looks exactly like real Apple charger! But then it heats up like a burning coal and stops working after a couple weeks — because it's a real piece of crap inside.
---
We've come to rely on blinking dots and obscure icons to tell when a device's battery is low, but the human face is just so much easier to read and decipher. You wouldn't want to have to flip a baby over and check a set of LEDs to see if it was happy, so the expressive face on this Mr Pow backup battery reflecting its charge level just makes sense.
---
There's nothing more frustrating than being caught without power. If your phone is dead in the middle of a long day, you can't call, or text, or check Facebook. If your tablet is dead in the middle of a long flight, you can't pass the time with movies or reading. That's where a USB battery pack comes in handy — and Xiaomi's latest is hugely powerful.
---
It may seem a little opulent, but a lot of us won't leave home with at least our smartphone — maybe even two — and a tablet. And eventually one of them is going to need a battery boost, so instead of carrying charging cables and adapters for every single device, toss this single colourful USB adaptor in your bag and you're all set.
---