Loading page
Over the past six months, the state of USB-C cables and chargers has been a minefield. That's OK, you tell yourself, just stick with stock accessories and all should be well. Except no. An independent researcher has discovered that even Google's boxed chargers for its Nexus phones can be defective, putting your devices at risk.
---
Video: Can you really consider finding a source of power to charge your smartphone a survival skill? For some people, not having a working phone is more dire than not having clean drinking water. So if you find yourself in the great outdoors without an outlet, a little ingenuity can turn random junk into a working hydro-electric generator.
---
You have to hand it to KFC. When it comes to marketing, it's not afraid to ooze creativity, in much that same way its chicken oozes… well, whatever gelatinous substance it's fried in. Its latest concoction is a snack box that incorporates a USB charger, so you and your gadgets can obtain sustenance simultaneously.
---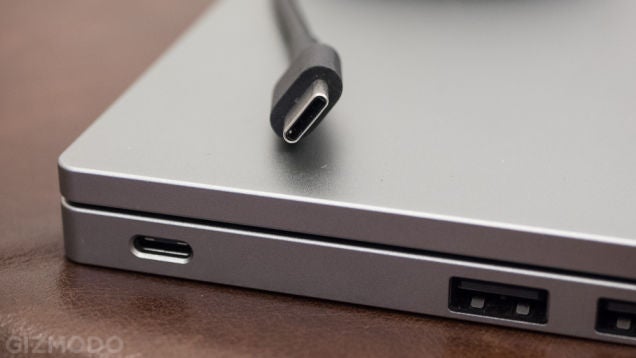 Benson Leung, an engineer on Google's Pixel team, was doing God's work by risking his Chromebook Pixel, which charges via USB-C, to test every single USB-C to USB-A cord available to general consumers. One crappy cord, and his $US1500 computer would be fried.
---
I just came back from a two-week vacation in Europe. I took loads of gadgets. How did I keep them charged? Why, an unwieldy gadget cornucopia consisting of two AC splitters, a USB wall wart, and an external battery for topping up on the go. If only I'd had the Belkin TravelRockstar, I could have lightened my load.
---
The Pebble smartwatch boasts vastly superior battery life to Apple's upcoming wearable, but that doesn't mean you still don't have to regularly keep it charged. So following up on its key-sized smartphone chargers, Nomad is introducing the tiny NomadKey Pebble that includes a magnetic connector for attaching to and charging the smartwatch. It's small enough to keep in your pocket with your keys, so you'll never be without it.
---
Fuel cell technology gets mentioned all the time, but you'd be hard-pressed to name more than a few implementations that are commonly used today, especially by the general public. eZelleron's "Kraftwerk" could change that, with the 198g gadget apparently capable of recharging an iPhone over 10 times before it needs a quick, three-second refilling.
---
Prepare to have one those "hey, wait a minute!" moments because it turns out the compact charger that Apple includes with iPhones could actually be doing so much more for you. The similarly-sized ChargeTech not only has folding prongs so it's even easier to transport, it also comes with two side-by-side USB ports that can charge a smartphone and a tablet at the same time.
---
Loading page