Filling a venue with temporary seating is a time-consuming process — both during setup and take down — since it requires heavy chairs to be unstacked and then stacked again. But the designers at Seoul-based Centimeter Studio realised there was a better way. Their Sleeed chairs slide together and stack horizontally, so a whole row of them can be compressed like a bunch of nesting shopping carts.
---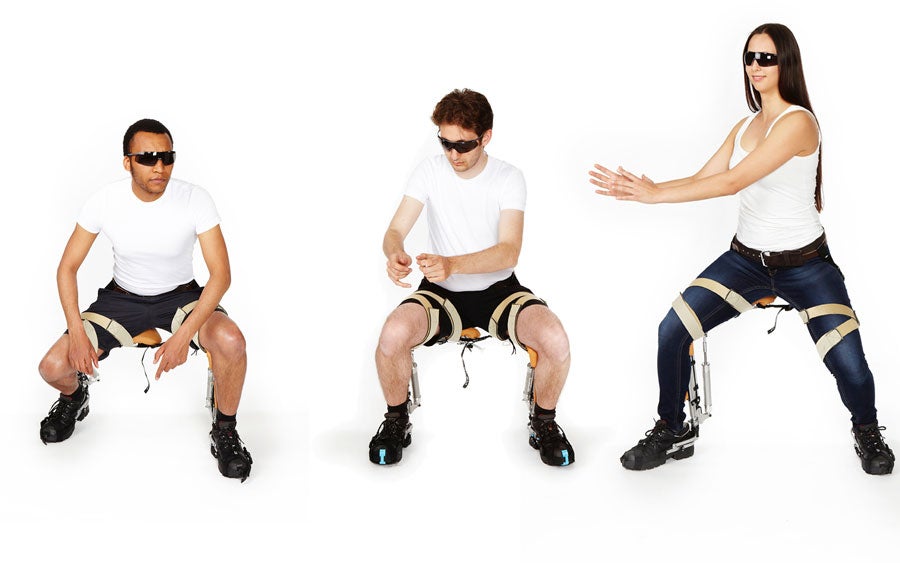 Sitting won't kill you. It's actually great, and important! And for some people, like assembly line workers, not having a chair to sit in can actually pose a health hazard. That's why Noonee developed the Chairless Chair, a chair you can wear.
---
Charles and Ray Eames were the archetypal design power couple, who each brought their own distinct kind of creative genius to the personal and professional partnership. When they visited NBC's daytime Home show in 1956 to debut their (now-iconic) eponymous lounge, Charles introduced themselves thusly: "Ray is a painter. I am an architect." Host Arlene Francis has a slightly different take: "Almost always when there is a successful man, there is a very interesting and able woman behind him."
---
Do you remember the first time you were introduced to a mobius strip and its never-ending looped surface? It was probably during grade school science, and it probably made you rethink everything you knew about the world, the same way this Mobius Chair by Takeshi Miyakawa will make you rethink everything you know about sitting.
---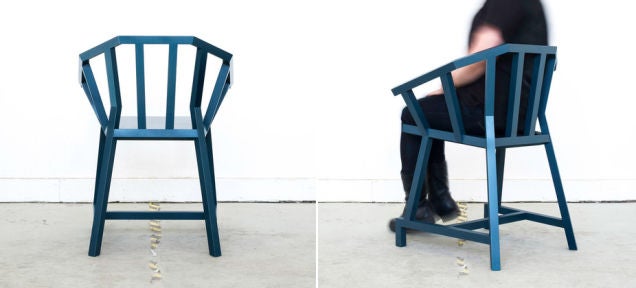 ---
Don't feel bad if your climb up the corporate ladder currently has you serving time in an open cubicle. You'll get that private suite one day, but until then, see if you can convince your office manager to swap out your chair for Campeggi's Tuttomio, which swivels into a semi-private spot to shut out distractions.
---
We've been promised that 3D printers will eventually be able to replicate almost anything we want. But how do you go about creating larger objects when your printer's capacity is no larger than a toaster oven? The same way you can fit a Thomas Kinkade painting into a small cardboard box: You turn it into a puzzle.
---